To some fashion is an art, to others a feeling, a sensation, a verve that reflects your true personality
Clothes define who we are. What we wear says a lot a lot about what we'd like to perceived as. Many a time we could be sending the wrong signals about ourselves by the choices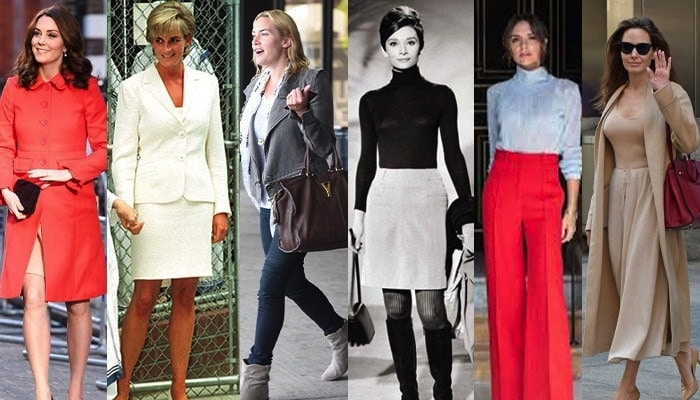 Clothes define who we are. What we wear says a lot a lot about what we'd like to perceived as. Many a time we could be sending the wrong signals about ourselves by the choices we make. And many a times we are largely misinterpreted by what we wear.
Personality and fashion run hand in hand. They share a strong bond and when rightly matched, they together express who we truly are or rather what we want to be perceived as. The right combination emanates our inner most thoughts and feeling, making us appear confident, approachable and radiant every time.
Here are a few fashion personalities you can relate with:

Classic Fashion Personality
The traditional, but classic combination that never runs out of style. Classic fashions tend to stick with classic colors as well as classic lines. Black, blue, white and brown are much more common than bright yellow, hot pink and neon orange. Natural materials such as cotton, silk and leather are much more common than synthetics, such as polyester, rayon and pleat her. In addition to the tailored and elegant style, classical fashion reflects the unique personality that is commonly uncommon.
Romantic Fashion Personality
Fashion has the power to metamorphose what we feel like within. While for some, fashion may be a typical form of art, to others it is a verve, a sensation, a feeling. The romantic dresser expresses herself in pastel colors, paisley prints, florals, and polka dots. They are often described by long slit skirts, deep cut blouses or dresses with sweetheart necklines. Romantic fashion personalities create a sense of attraction leading to a strong bond of love.

Trendy Fashion Personality
The shopaholics, the technology savvy, the bold… anyone who is constantly on the lookout for change and adapts to it quicker that you thought. Trendy personalities are easily recognized as they stand out from the crowd, wearing the latest fashion clothes. They are notoriously known for tight-fitting jeans and belly buttons exposed (usually pierced). Moreover, ripped jeans, flannel and canvas shoes reflect their extrovert personalities and active lifestyles.
Casual Fashion Personalities
Casual is the new fashion statement and one that evokes thought, kindness and feelings. Known as minimalistic fashion, it reflects a sense of patience, empathy and unreserved attitude. These personalities are often described as candid, flanking a causal outlook marked with an unrestrained sense of dressing. Tee-shirts, jeans and sweats often take preference, complimented with easy slip-ons or lazy loafers and minimalistic accessorizing. A unique, understated but exceptional fashion sense defines the casual look.
by Tom Ferns