Black Coffee by Café Younes, Proudly Lebanese dating back to 1935 – Interview with Faysal Younes, Managing Partner
Tell us about your background, what keeps you going? I was born and raised in Lebanon, but spent most of my career in the Gulf, mostly in the United Arab Emirates, Dubai. I worked in the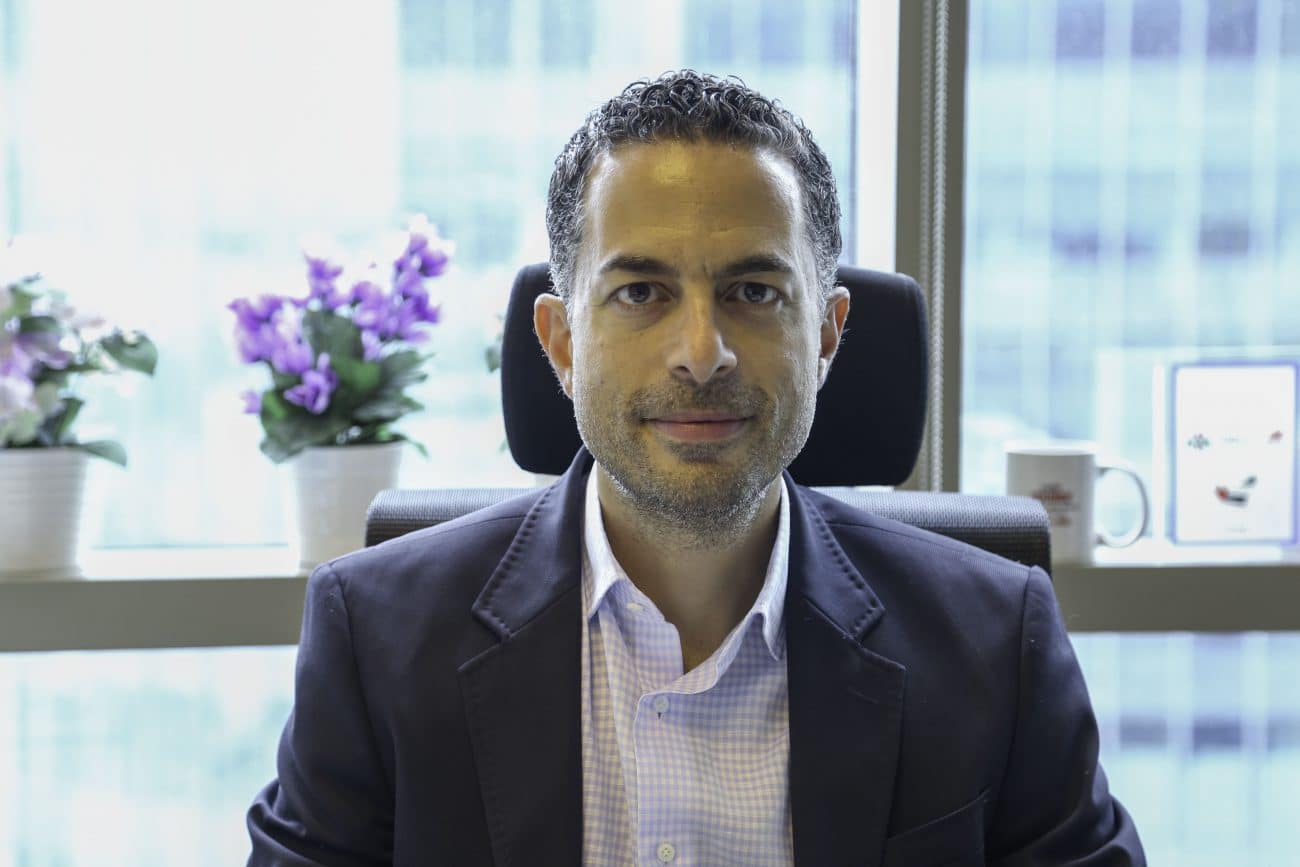 Tell us about your background, what keeps you going?
I was born and raised in Lebanon, but spent most of my career in the Gulf, mostly in the United Arab Emirates, Dubai. I worked in the F&B space with 3 of the leading MENA Food & Beverage platforms: Alshaya, Azadea and Eathos. In 2018, and after spending 20 years in the F&B sector, I took the decision to join our family business, looking after the international expansion plan, starting in Dubai where I am based and where we have just opened our first store.
There is a lot of heritage in Café Younes which also led to the launch of BlackCoffee by Café Younes in Dubai, give us some intriguing highlights since your grandfather opened the first Café Younes back in 1935.
We have 2 special highlights we would always like to mention:
The roasting machine behind the exceptional coffee we have been offering for many years: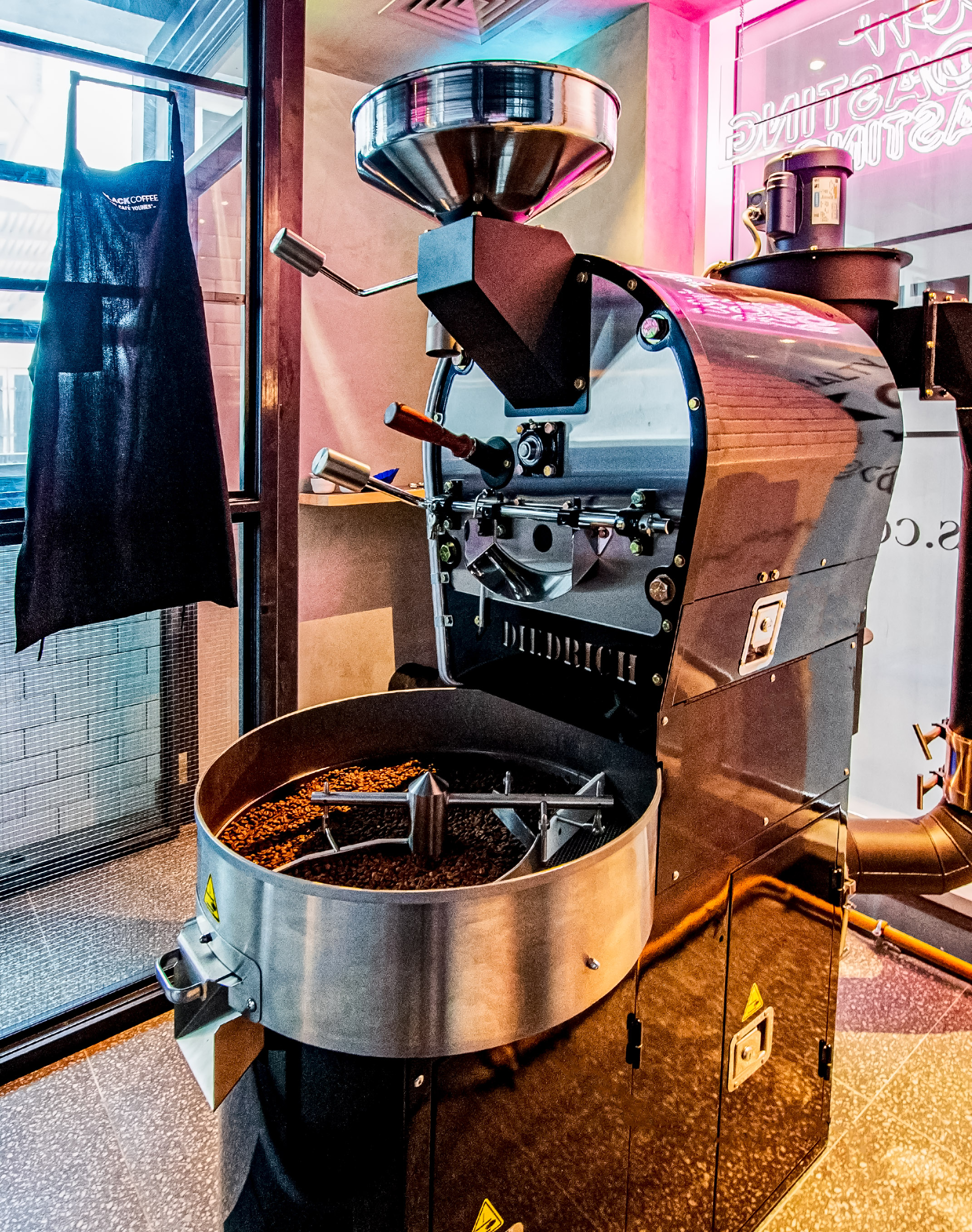 In 1953, Amin Younes Sr bought a state of the art roaster from Germany: The Probat. It stayed there till the onset of the Lebanese civil war in 1975.
In 1978, Souheil Younes managed to get the machine out, that has survived bombs and fire and eventually the looting because it was well bolted to the floor. He took it to the Younes hometown village and used it for a few years.
In 1998, Amin Younes Jr took back the machine to the store in Hamra where it is still roasting the exceptional coffee beans of today.
The 75th anniversary of the brand, in 2010, and a 360 degrees change in the identity, with a new look that shows how the brand evolves through time and that strengthens its positioning as coffee experts and an unpretentious, welcoming and genuine neighbourhood coffee shop.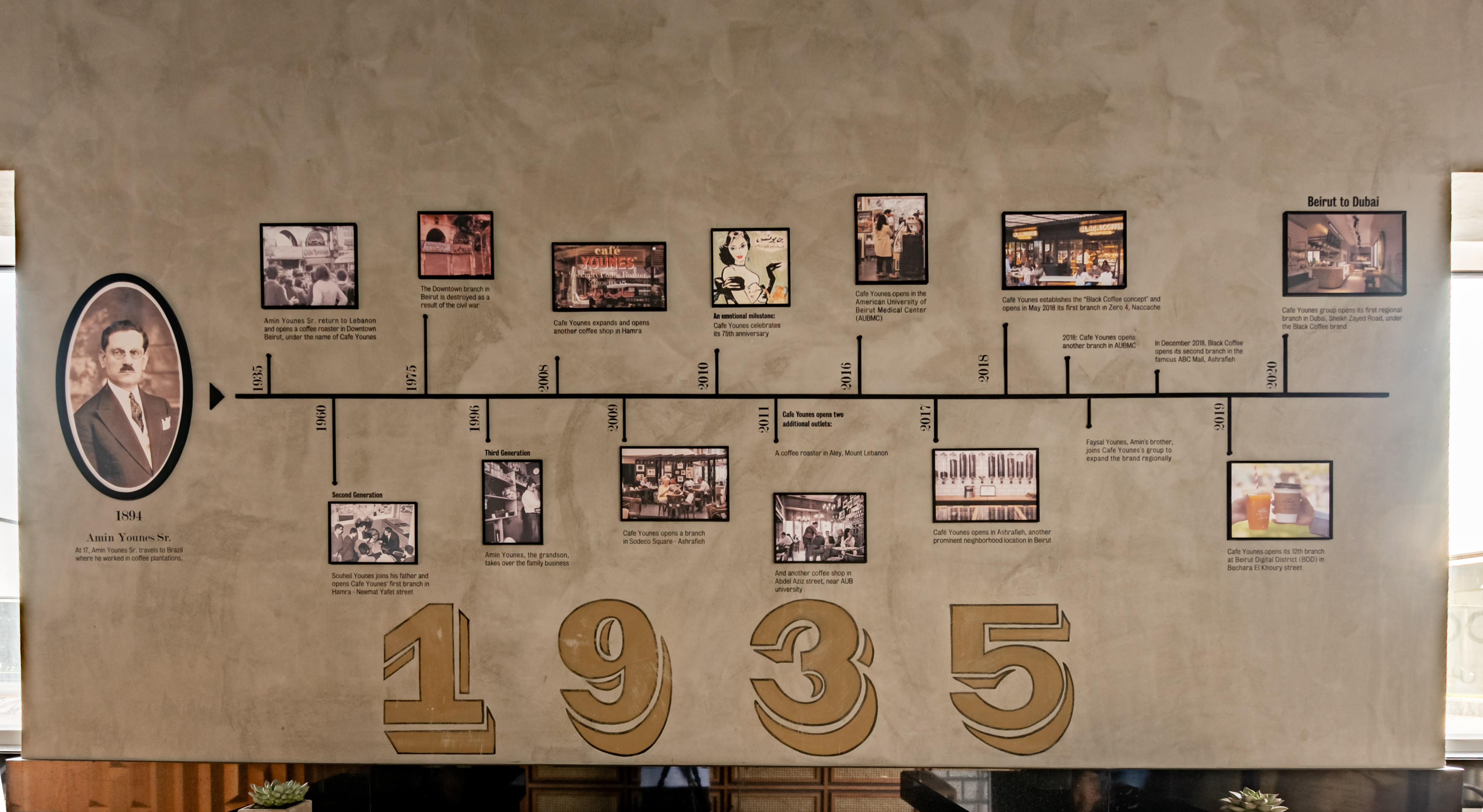 Tell us how the idea of Black Coffee by Café Younes started?
Since 1935 Café Younes has been a community go-to coffee place and a place its patrons can call home thanks to its customized offering. In 2018 and in an effort to push our love for coffee further and to elevate the coffee lovers' experience, Black Coffee (by Café Younes) was born as a brand thoroughly specialized on sourcing premium coffee beans from around the world and focused on offering a multi-sensorial coffee experience through its roasting methods and its advanced coffee offering.
Can you tell what type of coffee a person likes to drink when you meet them?
Coffee is the 2nd most popular drink in the world. That said, everyone has his or her own way to drink it, whether that's hot, iced, black or full of sugar and cream. At Black Coffee, our mission is to educate the customer on what specialty coffee is and on discovering what his or her favourite coffee flavours might be. We then recommend the ideal specialty brewing method (V60, Syphon, Aeropress, Espresso, etc.) and always make sure we serve the coffee with a smile.
What coffee do you think I like?
I will shoot for a Long Black coffee! I hope I am right.
What is your preferred everyday brewing method and why?
My day has to start with a single ristretto espresso, followed by an AeroPress. I then sip a single origin Guatemala or Colombia French Press, and finish my day with our House Blend double espresso.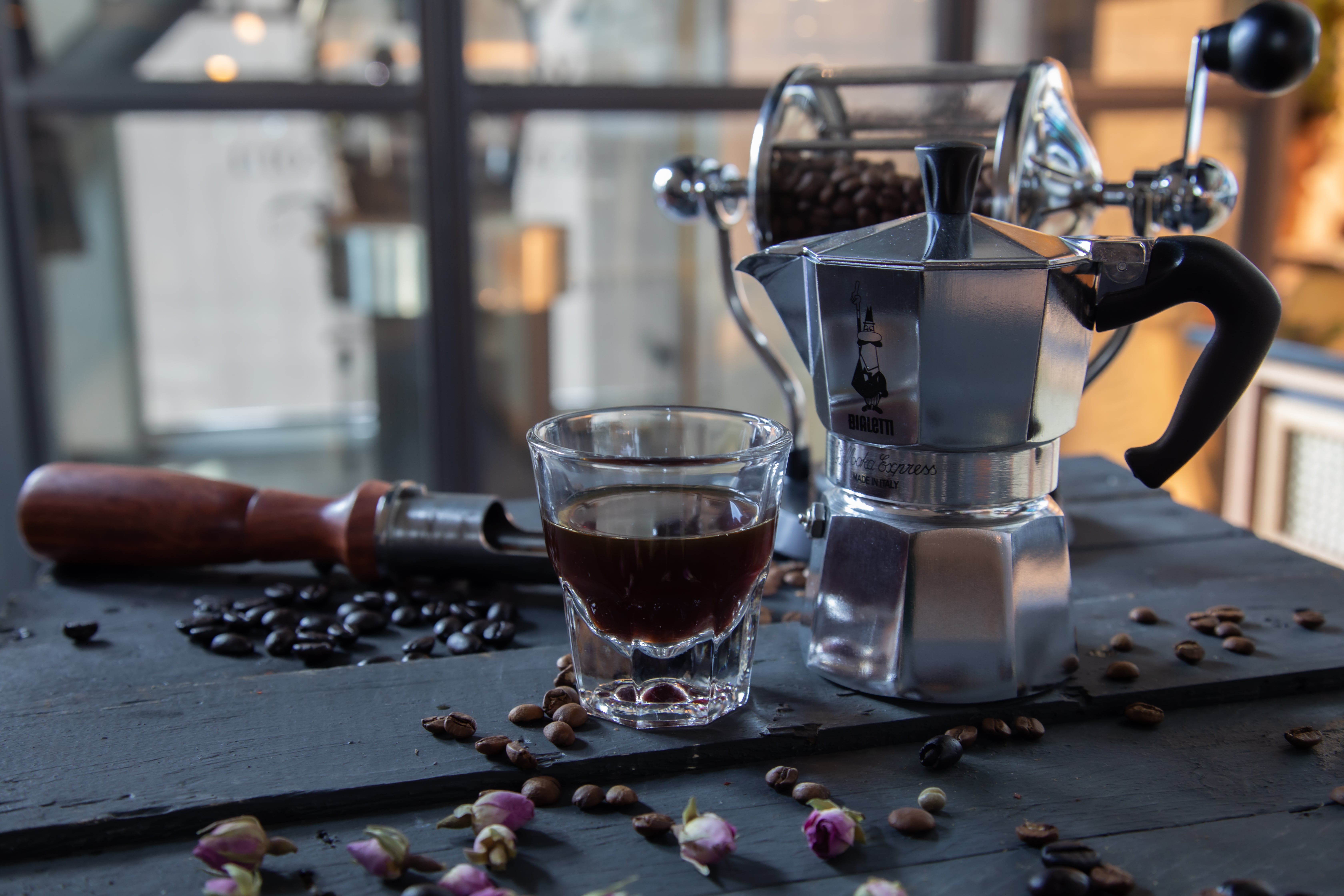 What's your favourite type of coffee?
I usually like single origin coffees from Central and Latin America. It usually has sweet and chocolaty notes, and goes well with milk based drinks.
How do you distinguish between a good and a bad coffee?
At Black Coffee by Café Younes, a good coffee always starts from sourcing the right coffee origin, roasting it to perfection, brewing it with the right water to coffee ratio, and serving it with a smile.
How do you source your beans? Do you have a personal favourite?
We have been partnering with global green beans coffee suppliers for many years now. Our suppliers understand our culture and know how obsessed we have been with sourcing premium Arabica coffee beans.
My personal favourite has always been Colombia.
What are the different types of coffee you sell at Black Coffee by Café Younes? Also tell us about the Abou Anwar blend, why is it named Abou Anwar?
We freshly roast (in-store) and sell more than 10 single origin coffees from around the world, covering the "coffee belt" region from Central and Latin America, going through East Africa, and ending in Southeast Asia. We also have more than 7 blends, among which is our customers' favourite – Abou Anwar Blend. Abou Anwar, who was our Head Roaster, worked with us for over 55 years and passed away around 10 years ago. He used to love drinking both Columbia and Yemen, and this has become our signature blend!
Click here for Abou Anwar's Blend
What is one coffee gear item (i.e coffee machine, grinder, etc.) you can't live without?
My electric coffee grinder! It is essential for always grinding and brewing fresh coffee at home.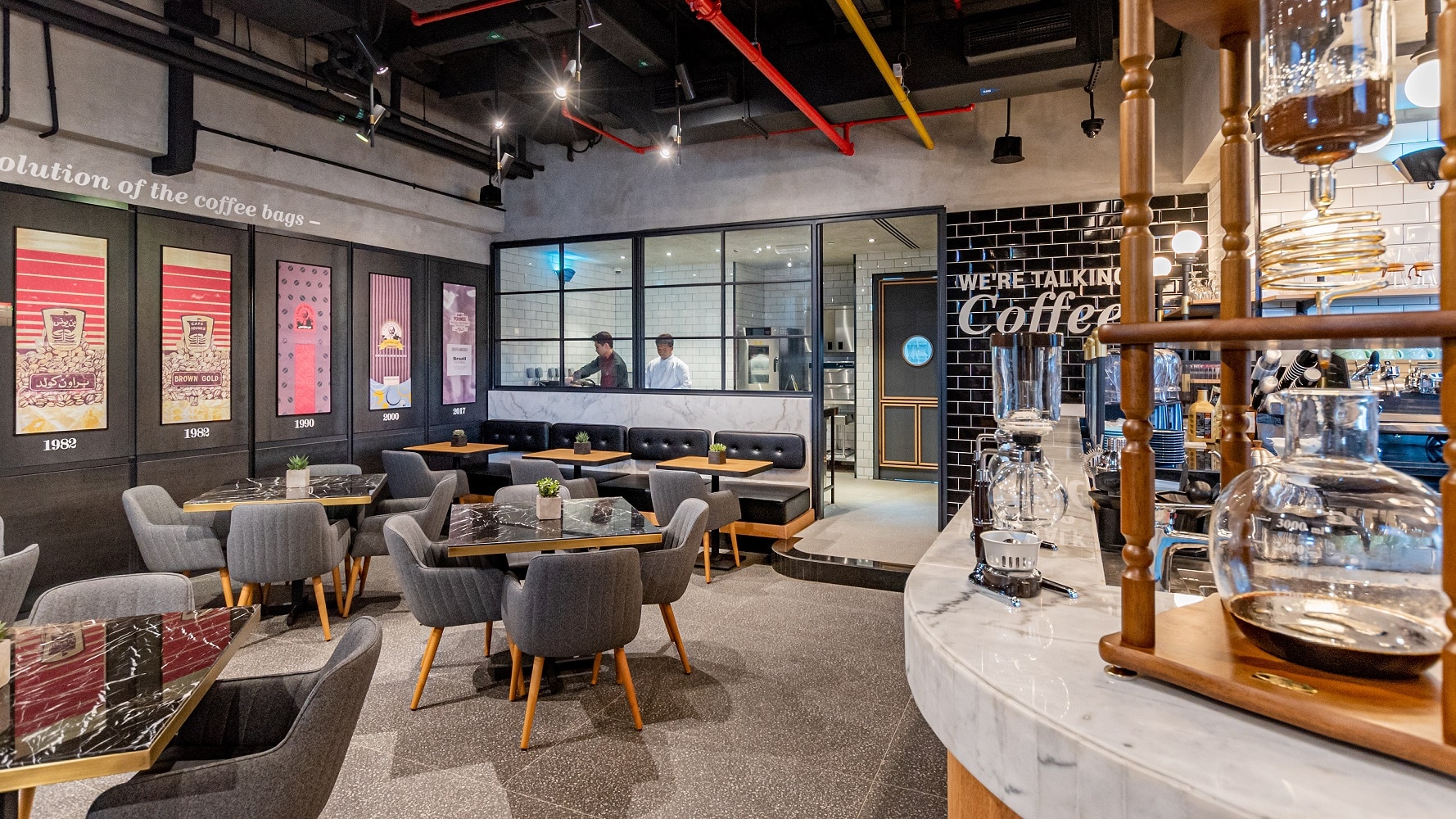 Last words for our readers?
With the opening of our 1st international flagship outlet, in Dubai, we have now embarked into our international expansion plan which will see Black Coffee by Café Younes further expand in the UAE, and penetrate into new markets such as KSA, Egypt, Kuwait and many others.