Faces of Fashion Exclusive: an Interview with Walter Steiger's Granddaughter
By Nadia Warrayat Taking life in their stride: TANK Steiger is dedicated to 'power women' and seeks to showcase how far female strength in fashion has moved two generations on emphasizing the 'power woman' concept.  One step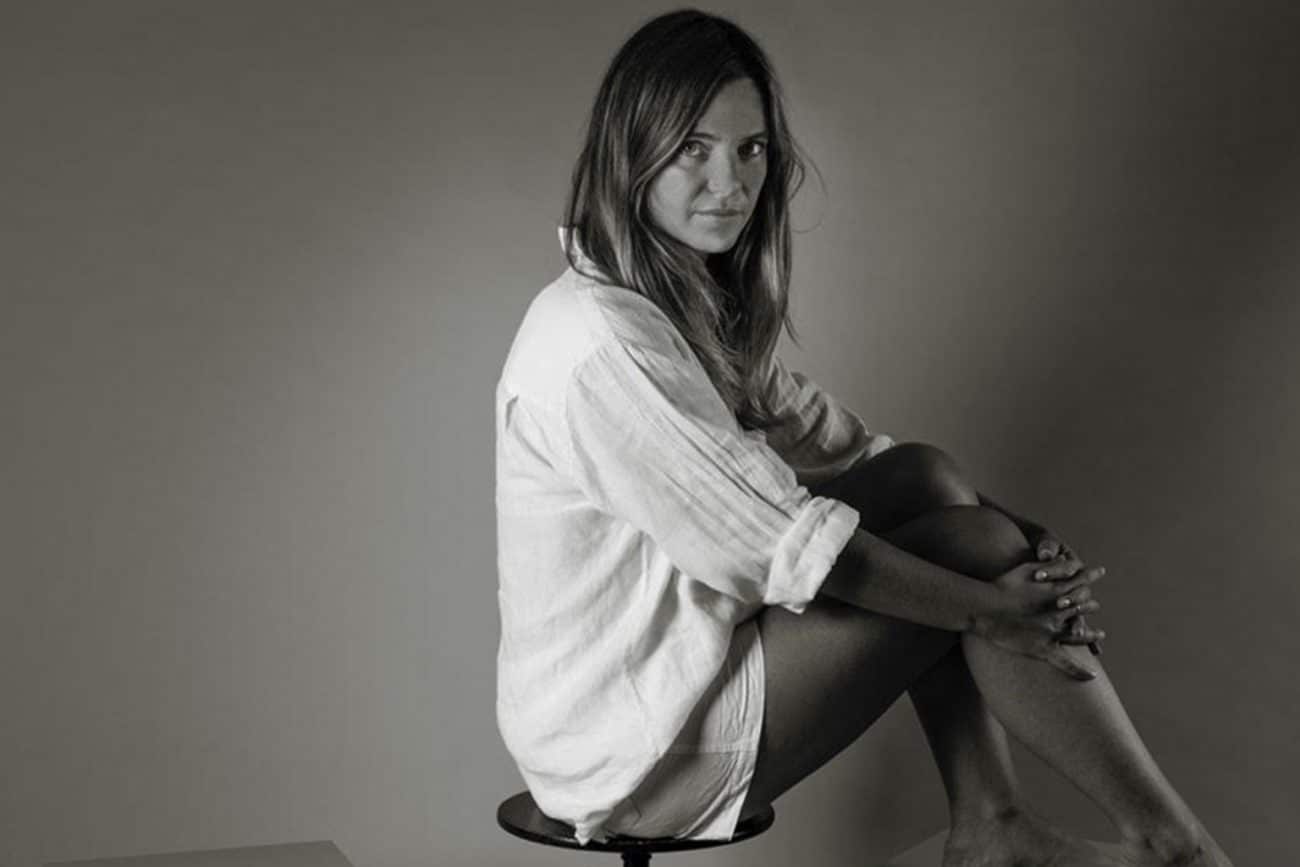 By Nadia Warrayat
Taking life in their stride: TANK Steiger is dedicated to 'power women' and seeks to showcase how far female strength in fashion has moved two generations on emphasizing the 'power woman' concept.  One step is all it takes to start a revolution.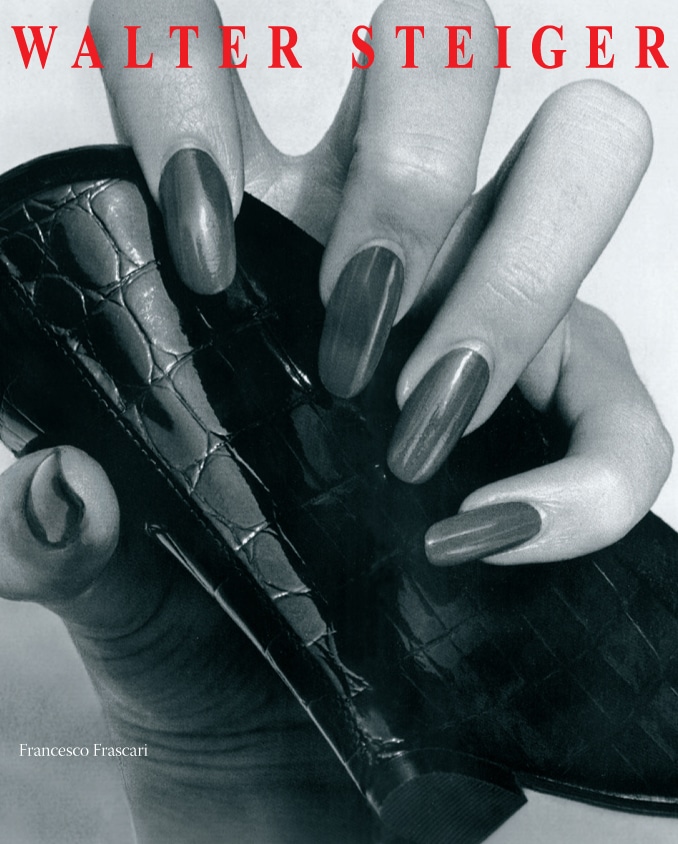 Laura Steiger represents the new generation that will take Walter Steiger into the future with TANK Steiger. TANK is the union of the past, present and future; a shoe that is capable of transcending time as well as aesthetic trends. TANK Steiger was founded in Geneva in 1932 by Walter Steiger senior, making made-to-measure shoes for men and women. In 2019 Maison Steiger begins its third generation and newest chapter under the direction and vision of Laura Steiger, continuing the family tradition set forth by her father and grandfather before her.
Outside of shoe designing, what in life do you find beauty in?
I think beauty is everywhere, but in some periods we are more likely to see it than in others. I could give a thousand examples. I have lived in Rome for years now and despite this the beauty of certain landscapes still moves me, at the same time I believe that there are few things as beautiful as seeing a place you don't know for the first time.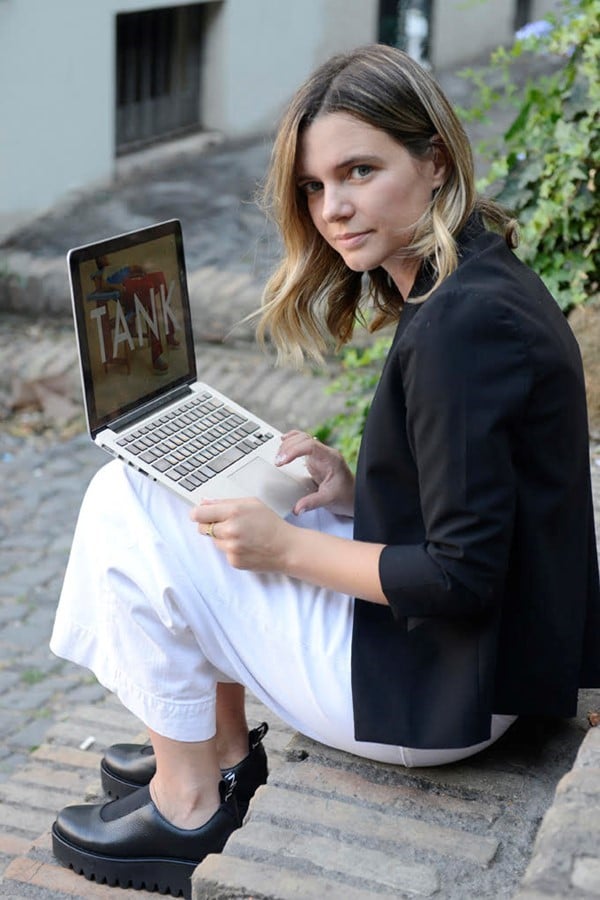 When did you begin shoe designing and was it a learning curve?
When I decided to start my brand I was working in a publishing house. Starting shoe designing was sort of an epiphany, something that I didn't see coming but that suddenly gave me a deep serenity. This is probably due to my upbringing, as my father was a shoe designer and I realized I wanted to carry on his work.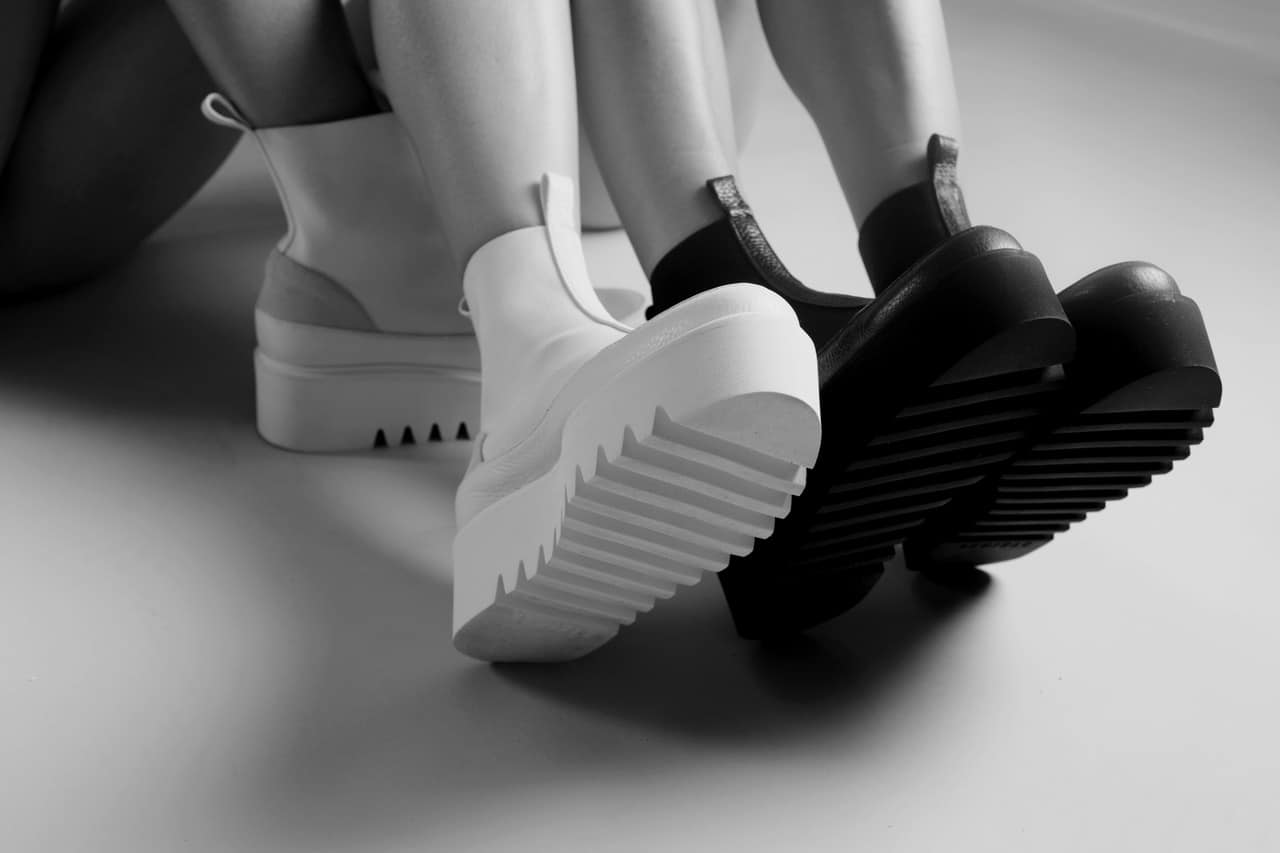 What is unique about your brand and why was it named Tank?
From it's very early days, TANK have always put an emphasis on lines, proportions, design and balance. In Italian our distinctive sole is called "carro armato", which translates to military TANK, this is where the name comes from.I think what makes us unique is the desire to offer a shoe that is capable of transcending time as well as aesthetic trends. The brand believes in the idea that a great design and precise geometry, quality materials made in Italy and a robust sole should be enough to grant a pair of shoes' longevity and efficiency.
For others who want to follow their passion in shoe designing or in any field, do you have advice on what makes a successful entrepreneur?
Following your passions is always a good idea, it makes you wake up in a good mood in the morning and most of the time go to bed tired in the evening, but it's worth it. The only advice I would like to give is to study a lot in the subject or field in which you want to throw yourself, so that you arrive prepared and aware of the challenge.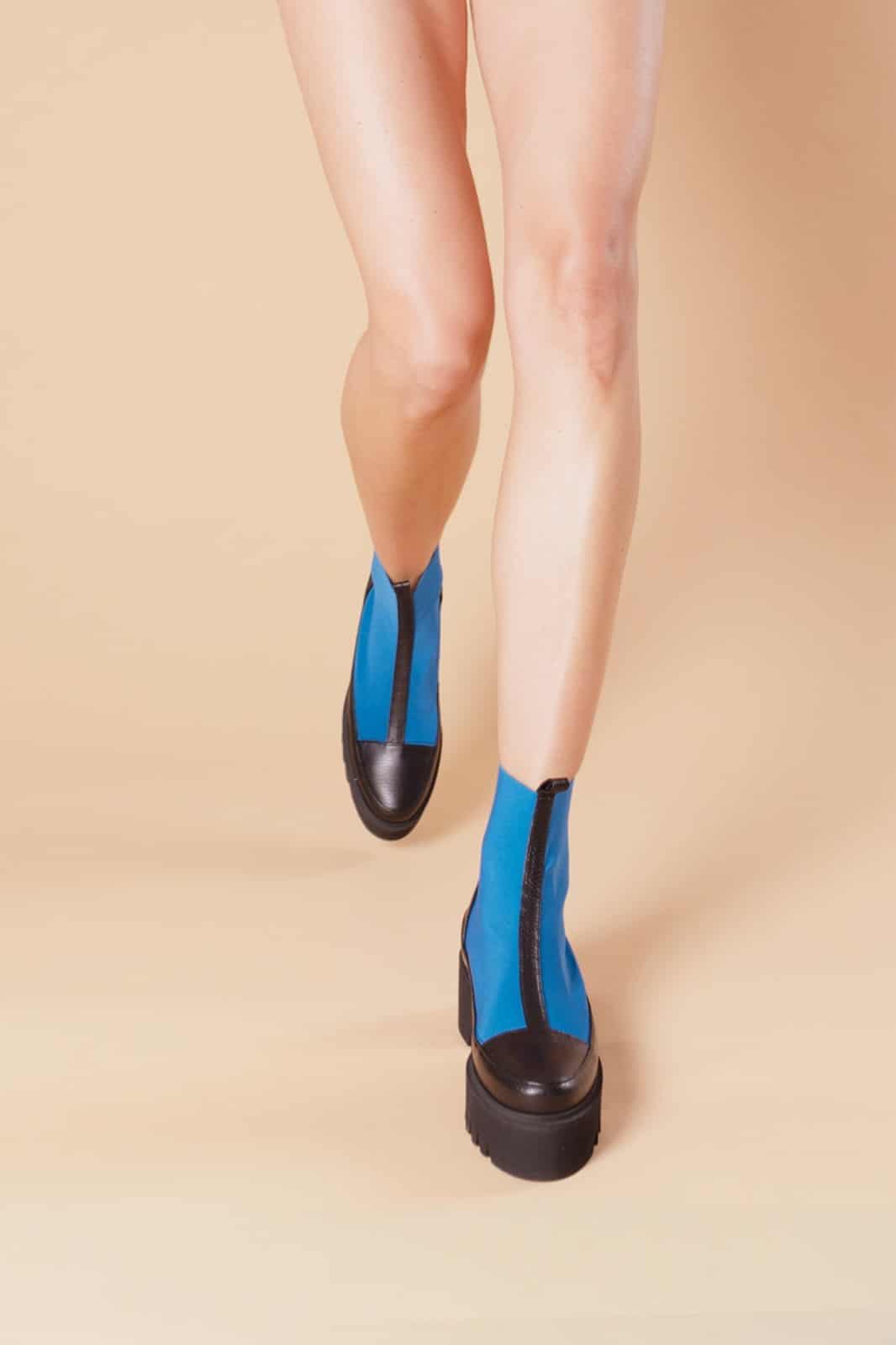 Has your brand made it to the Middle East yet?
Not yet, TANK is a new brand and we started by focusing on Europe and the United States, but for the future we would certainly like to reach the middle east market.
Do you think it's important to dedicate time for life outside of work hours?
Yes, I think it is important but at the same time when you launch an independent brand you have to be ready to sacrifice some of your personal time, at least in the first years. There's really no alternative. The good news is that if you love your job it's a kind of sacrifice you gladly make.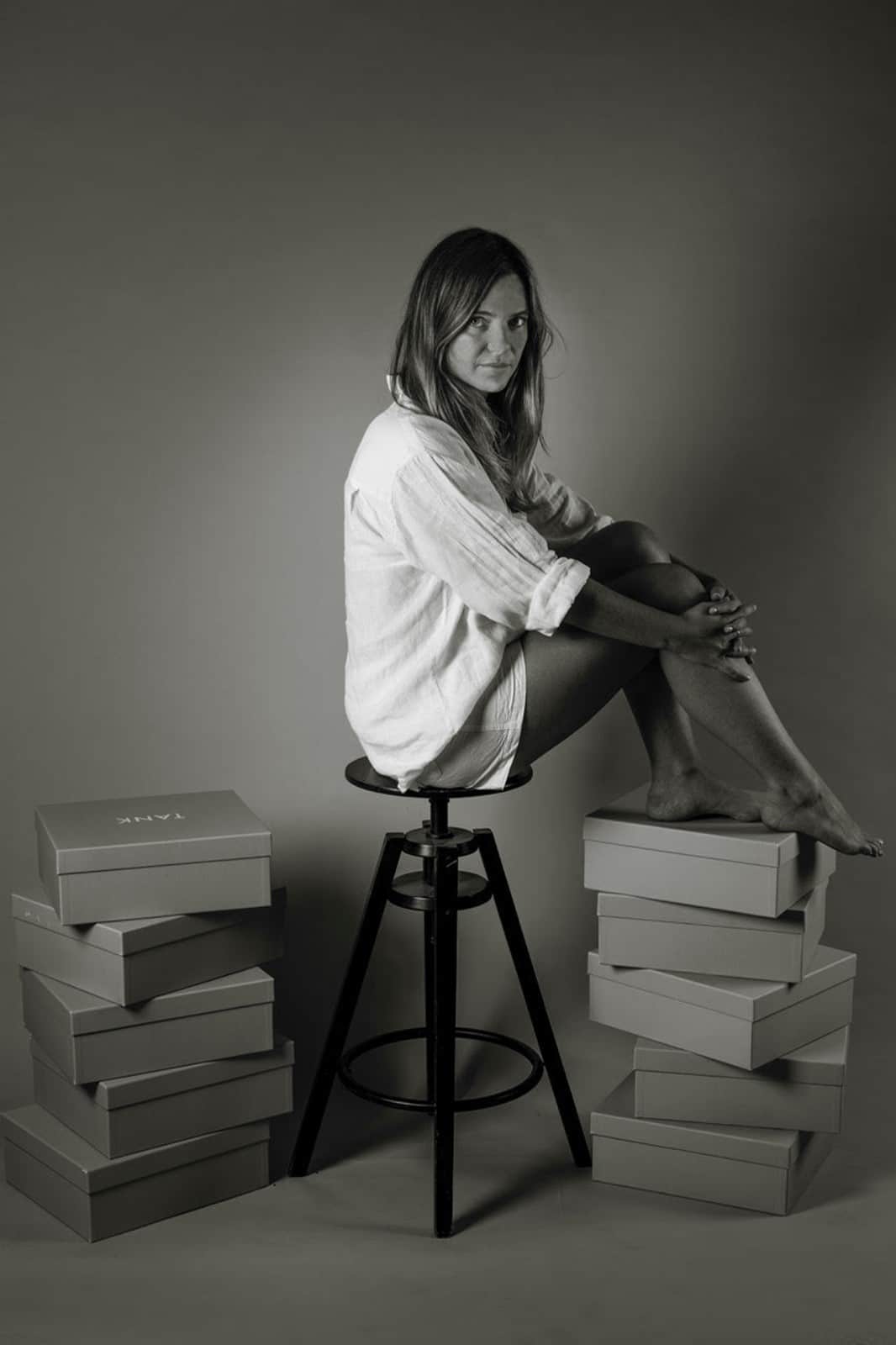 I remember entering my father's studio as a child always stirred my emotions. He was always traveling around the world, so when he was at home, I loved seeing him at work, standing at the drawing board with a pencil at the ready. At those moments, even though I was only a child, I knew he was not to be disturbed, because I had a sense that something wonderful was taking place. When my father finally told me he wanted to stop, enjoy his life and his family and close the Walter Steiger brand for good, I realized that I wanted to continue our journey; I wanted to keep our vision alive. When I started to work on my first shoe, I immediately felt like I was back in my father's studio, feeling a serenity that I hadn't felt in a long time. It was as if everything up to that time had conspired to take me where I had to be.