The Boujee Bath
By Sunaina Jacob Quarantine has let us in on a huge secret: self care is important. While we were all stuck at home (indefinitely, it seemed), the one thing everyone was focusing on was themselves, whether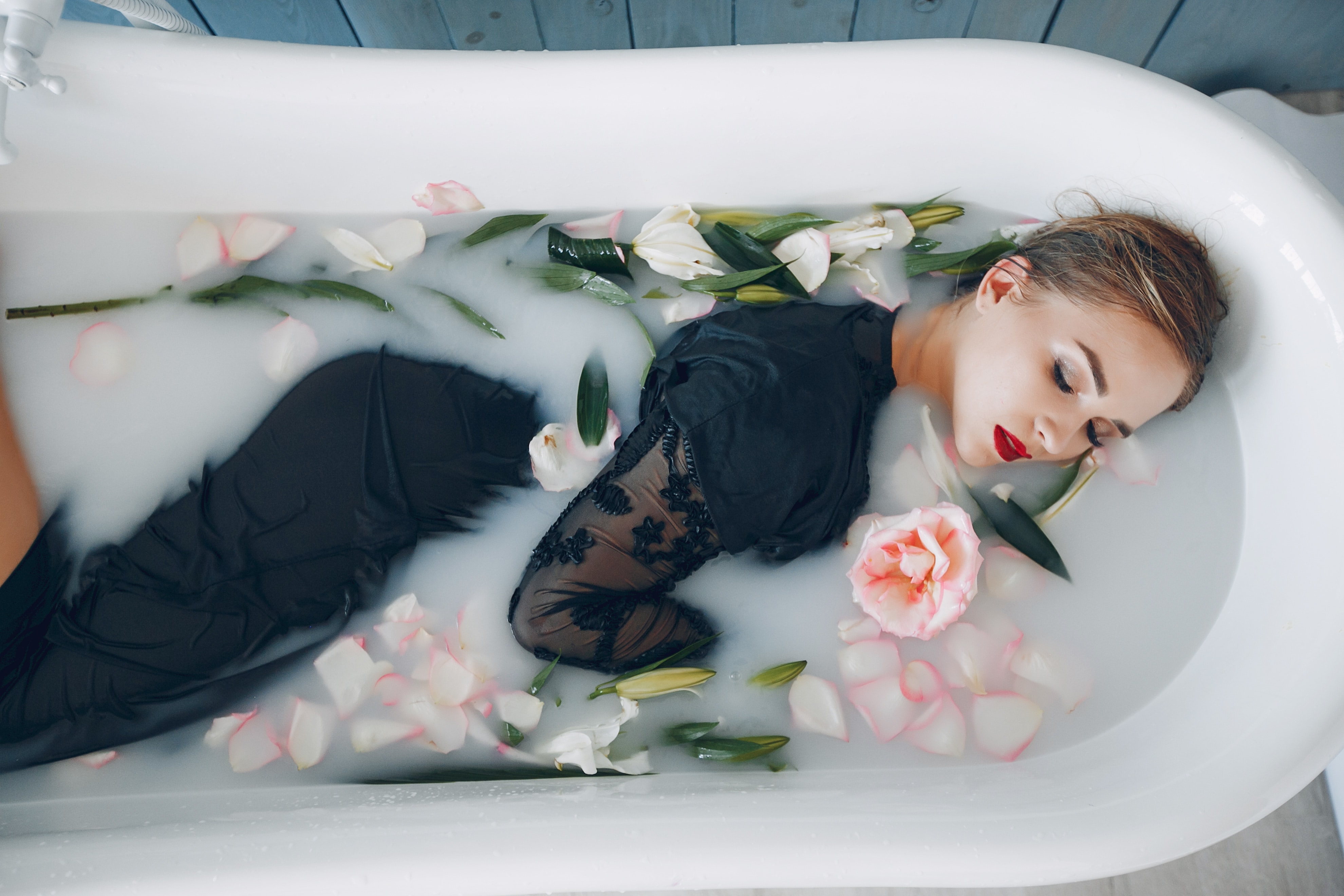 By Sunaina Jacob
Quarantine has let us in on a huge secret: self care is important. While we were all stuck at home (indefinitely, it seemed), the one thing everyone was focusing on was themselves, whether it was trying to be healthy through the guidance of fitness angel Chloe Ting, or pampering ourselves through face masks and home manis. Now that
lock-down restrictions around the world have slowly started to lift, we must carry on the self-care philosophy with us.
And what better way is there to pamper yourself than a luxurious bath! Whether it be on a gorgeous, relaxing Sunday morning or after a tiring day at work, just get that water running and soak in the coziness and warmth of a long, comforting bath. Here are the holy grail products needed for that ultimate pamper time that have truly been
tried and tested, and you can count on us to ensure the fabulous home spa treatment for you.
L'Occitane Lavender Foaming Bath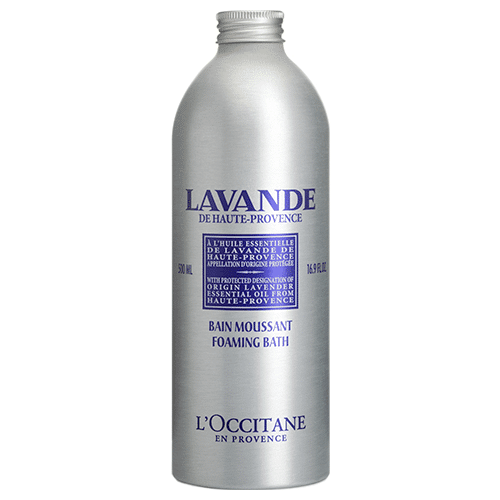 The bubble bath for adults. You need only a handful of this for a bath full of bubbles.
Take the edge off after a long day with these relaxing bubbles. Lavender is known to have several calming and healing properties and this product is perfect for those light sleepers as it makes you doze off instantly. It is infused with Lavender Essential Oil and Rosemary Extract, and the aromatic bubble bath perfumes your skin most delicately.
Picture Credits: L'Occiitane 
     Byredo Bibliothèque Candle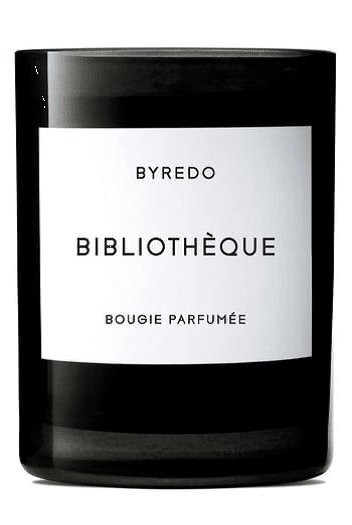 Who even needs a fireplace anymore when you've got the luxury of scented candles? Lighting a candle is definitely an essential part of a boujee bath. And this particular candle by Byredo hits all the sweet spots. It is, by far, one of the strongest smelling candles I have ever come across and is sure to leave your entire bathroom smelling luxurious for days! With notes of peach, plum, peony, vanilla, leather, violet and patchouli, this candle is perfect for those who prefer the more musky scents.
Picture Credits: Nordstrom
SALT BY HENDRIX Soak Infusion – Globosa + Green Tea Bath Salts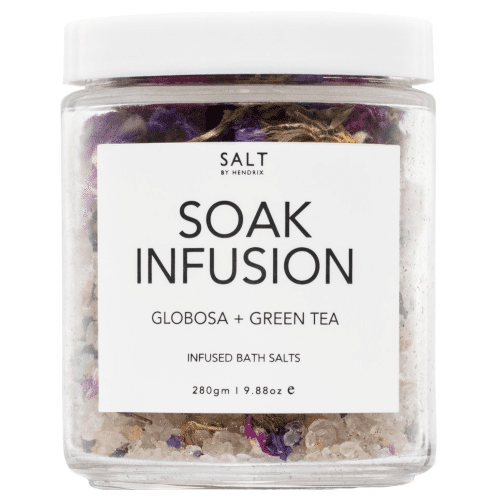 Some people swear by bath salts and are convinced that their calming powers are beyond any other ordinary bath product. I am one of those people. These particular bath salts are infused with Dead Sea Salt and Himalayan Pink Salt. It just sounds healing. This soak is designed especially for tired muscles and tired skin. Another great benefit? It restore the skin's barrier and heals all the pesky little body aches after a long day. The bottle includes globosa flowers and green tea and gives off those homely, rustic vibes. I use mine right after an evening workout and it just washes away all that exhaustion immediately.
Picture Credits: AdoreBeauty
OUAI Chill Pills Bath Bombs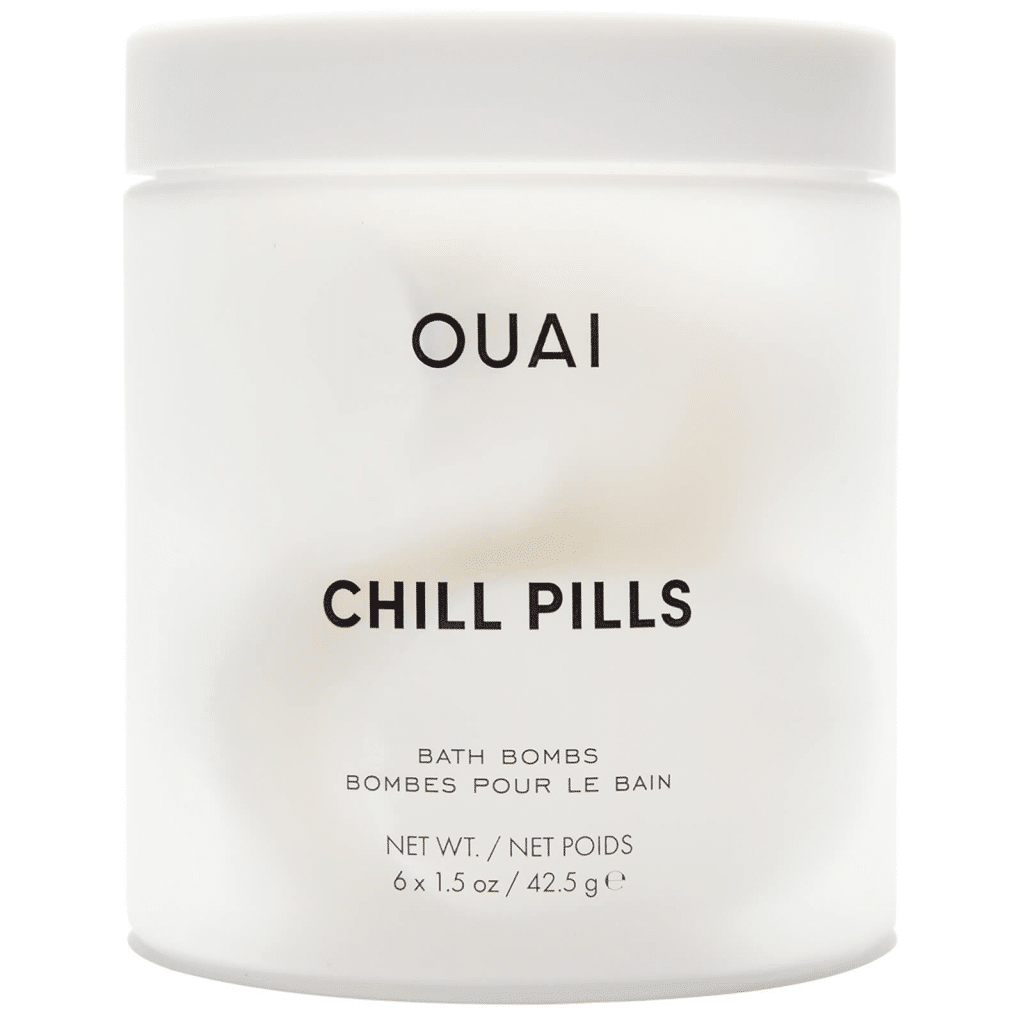 This product feels like a revolutionary change from bath bombs. These are mini pills infused with a blend of Hemp, Jojoba and Safflower Seed Oil to nourish and hydrate the skin. They come in the brand's signature Jasmine Rose scent, which is an absolutely versatile fragrance I cannot have enough of. Pop a few of these into running water and feel yourself being ultra-pampered. Honestly, we all need a chill pill from time-to-time, don't you think?
Picture Credits: lookfantastic.com