From Russia With Love: Hair By Ruslan
Growing up in a small town in Russia, it was in his early years of high school that Ruslan found his passion for hairdressing. After completing hair school in Moscow, he set his sights higher,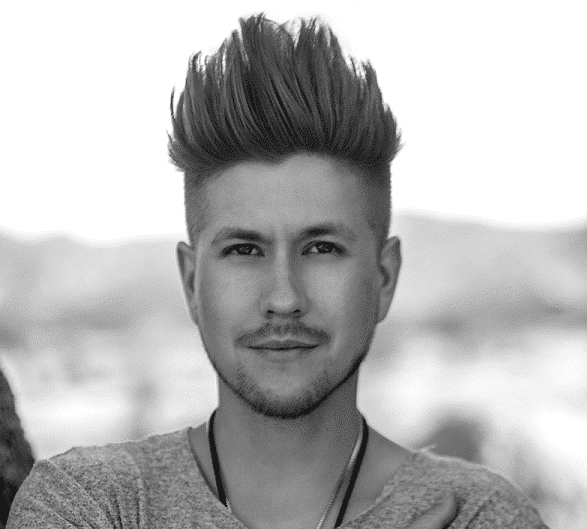 Growing up in a small town in Russia, it was in his early years of high school that Ruslan found his passion for hairdressing. After completing hair school in Moscow, he set his sights higher, where his evolving career took him to New York City. After spending time assisting top industry talents such as Jennifer Yepez, Harry Josh, and Chris Appleton, he worked with the likes of Gisele Bundchen, Kim Kardashian, Jennifer Lopez, and Gigi Hadid, however, assisting creative talent, made him more hungry and passionate, thus, forging his own path as an industry force and creative hair genius.
Ruslan's portfolio is impressive, to say the least, and sounds like a who's who of the A-List! From creating high-profile red-carpet moments for stunning actress Jessica Alba to supermodels Karlie Kloss and Bella Hadid, as well as famous momager Kriss Jenner, to Victoria's Secret Angel Jasmine Tookes, and many more.
Ruslan has created his own identity in a high-competing industry, becoming a trusted name through his creative vision, creating hair-envy for the élite. Ruslan states that he finds his passion, and inspirations, from living and traveling to various parts of the world. He goes on to say that he also soaks up the knowledge and creativity, that his peers and counterparts produce on a daily basis, thus giving him invaluable advice from industry heroes, that most of us would dream of meeting.
Getting the chance to delve into Ruslan's world of hair, and ask him about his rise to becoming a celebrity hairstylist, as well as all-important tips on products and hairstyles we should be trying, to his favorite celebrity to work with and why was intriguing, to say the least.
 When did you realize that hair was your passion and that you needed to do this as a career? 
I think I understood that hair was my passion when I was sixteen years old! I'm from a small town in Russia, and when in the last two years of high school, we have one day a week classes EPC (educationally professional combined) where you can choose what kind of occupation you'd like to learn from, such as seamstress, carpenter, chef, driver, hairstylist, etc. I was experimenting with my hair at that time, I was around fourteen years old (having highlights and different haircuts) and my mom suggested to me that I should try to take that hairstyling class- and I did!
I was only fifteen years old back then, and at the time it was pretty cool for me to be in the class with 29 girls and only 3 boys- including me. It turned out that I was seriously interested in hair, and I was best in my class, this made me realize I had to pursue it as a career. Moving to Moscow, meant leaving my hometown, to go study at the best hair academy in the country. However, I persevered and excelled, this made me realize this is my career choice, not only because it was always something new and cool, it's because it was something creative. I finally found a way to stem my passion and creativity.
How did you go from a hairdresser to a celebrity hairstylist?
To be honest, it was a long journey to become a celebrity hairstylist.  I've been assisting different hairstylist's, doing wedding hair on the side to make some extra money, because when you are assisting you don't make much, but everyone knows that. However, you learn so much, making it priceless! I got lucky being the assistant to some of the biggest hairstylists in the industry, like Harry Josh and Chris Appleton and many others.
By being their assistant, you build a lot of contacts and relationships with celebrities and their publicist, as well as their personal assistants, so they remember you after they met you on set, and start using you whenever the main stylist is not available! I also would say social media, it's like another full-time job, and I'm not that great on it, but you must do it, to get recognized and remembered you always have to have beautiful content, it's like your portfolio nowadays.
Hair product that every girl must have?
I would say the hair product that every girl must have, is gold list dry shampoo from Oribe. I love it, you can refresh your hair anytime, and go for days without actually washing it (shhh!)
Which do you prefer working on-site fashion shows or magazine editorials? 
I prefer working on magazine editorials more than fashion shows, simply because I can create my own styles and looks, versus following show key hairstylist look that is set for every single model.
Biggest accomplishment? 
My biggest accomplishment is actually being where I am now! Living in LA, Hollywood, in the heart of the celebrity world, working with people who I work with now, and enjoy every moment of it. I'm just so grateful for it, it's amazing, and proves that dreams really do come true.
I think the biggest trend nowadays, is extra-long hair! I love, I mean I adore long hair, and love what you can do with it- just wearing down silky straight, makes it looks so expensive, or you can do cute buns, different braids or Victoria secret signature waves. It's so versatile!
What's the easiest way, or trick for ladies to take their hair from average, to amazing in a limited time-frame? 
The real answer to this is to have somebody great do your hair! Or the pro-tip I can give to you is how to get a cool natural wavy look, hold your curling iron wand horizontally at all the time, and wrap the hair around it going in different directions; for example, if I did one section of wrapping the hair direction away from the face, then the other should be directing towards the face, etc. This way, it gives more than one direction of waves, making it look more authentic.
Who is your favorite celebrity to work with and why?
I would say my favorite celebrity to work with is Jasmine Tookes, although she's famed for being a Victoria's Secret Angel, she's genuinely an Angel in real life, and such a sweet and kind person!
Ten years from now you will be…
I would like to think in ten years from now, I have achieved Jen Atkin status or even just half of her success. Jen Atkin has an empire, and an amazing team that helps run it, she's an amazing example within our industry and a true mentor.