Tod's Fall 2021 Menswear Collection
A mansion in the countryside - Villa Ronchi in Vigevano, designed in 1936 by Giuseppe De Finetti for the Crespi family. A young actor, Lorenzo Zurzolo, prepares for a role. The collection is revealed through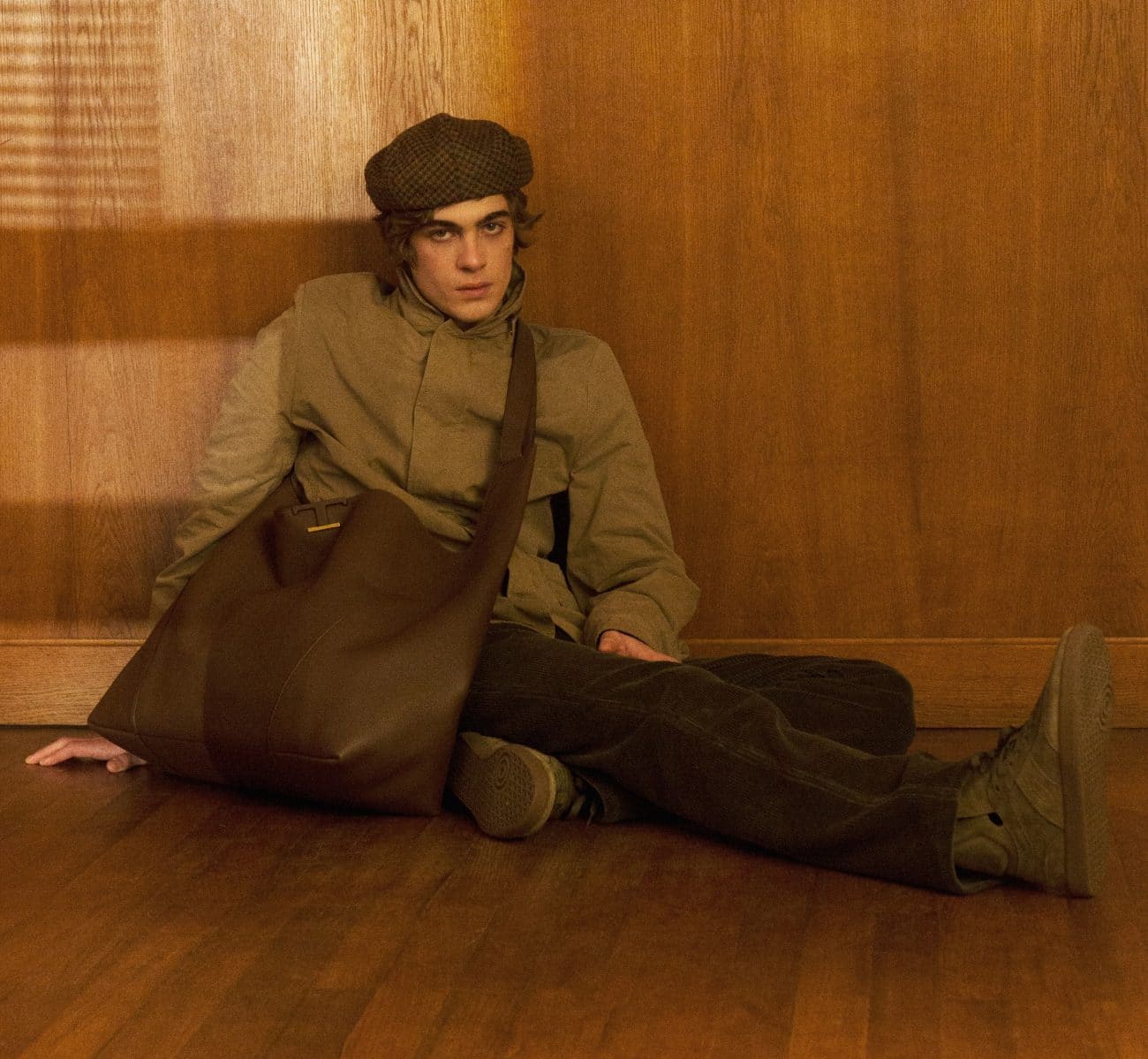 A mansion in the countryside – Villa Ronchi in Vigevano, designed in 1936 by Giuseppe De Finetti for the Crespi family. A young actor, Lorenzo Zurzolo, prepares for a role. The collection is revealed through a visual story, a film titled #sevenT. Seven like the days of the week, T for Tod's but also for time.
Creative Director Walter Chiapponi furthers his reinterpretation of the classics, exploring the Tod's lifestyle in contact with nature. Tailoring is seen through a relaxed lens. The artisanal nature of the product is the highest expression of style. Warm, earthy tones are used on tweeds, wools and sturdy cottons that reference a natural camouflage with the landscape.
The elements of this story are the pillars of the wardrobe: the trench coat, the shirt-jacket, the hunting jacket and the field jacket, riding pants, ribbed sweaters, the college sweatshirt. A new meaning is created in the combination of garments: contradicting formality with unexpected combinations. The portrait in the making of an Italian gentleman takes shape, cosmopolitan in his absolute freedom.
The collection finds a strong character in the accessories: robust lace-ups with Norwegian stitching, ankle boots with Texan heels, multi-material sneakers and desert boots with enlarged gommini. The T is the recurring sign, made of metal and shown on belt buckles and loafers, covered in leather on soft, spacious and deconstructed bags, painstakingly made with minimum cuts, on practical and geometric briefcases with two umbrella or bottle straps.
T for time: an expansion of possibilities, in life and style.