The Sparkling World of Jewelry: A Guide to Choosing the Perfect Piece
Bvlgari Cinemagia High Jewelry NecklaceJewelry has been a part of human culture for centuries, serving as a symbol of wealth, status,and personal style. From the ancient Egyptians' use of gold and precious stones to modern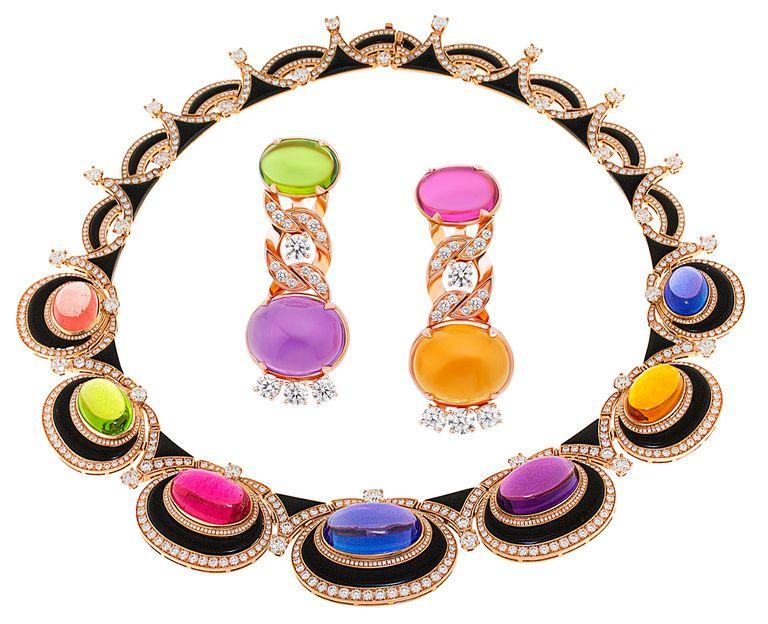 Bvlgari Cinemagia High Jewelry Necklace
Jewelry has been a part of human culture for centuries, serving as a symbol of wealth, status,
and personal style. From the ancient Egyptians' use of gold and precious stones to modern day
statement pieces, jewelry has always been a way to make a statement and express oneself.
With so many different styles, materials, and design options available, it can be overwhelming
to choose the perfect piece of jewelry. Here is a guide to help you navigate the sparkling world
of jewelry and find the perfect piece for any occasion.
When choosing a piece of jewelry, it's important to consider your personal style and the
occasion for which you will be wearing it. Are you looking for something classic and timeless,
or something bold and trendy? Do you want a piece that can be dressed up or down, or one
that is more formal?
Answering these questions will help narrow down your options and make it easier to find the
perfect piece.
One of the first things to consider when choosing jewelry is the material. Gold, silver, and
platinum are the most common choices, but there are also many other options such as rose
gold, white gold, and sterling silver. Each material has its own unique properties and
characteristics, so it's important to consider which one will suit your needs and personal style
best. For example, gold is a classic choice that is perfect for formal occasions, while silver is
more versatile and can be worn with a variety of outfits.

A Penchant For Colored Stones, Daring Combinations And An Eye For The Most
Exceptional Gemstone Cuts: The Prodigious Color Necklace Fuses Some Of Bvlgari's
Most Distinctive Stylistic Trademarks.
Another factor to consider is the type of gemstones or diamonds you want in your jewelry.
Diamonds are the most popular choice, but there are also many other gemstones to choose
from, such as sapphires, rubies, and emeralds. Each gemstone has its own unique color,
symbolism, and meaning, so it's important to choose one that speaks to you personally.
When it comes to design, there are endless options to choose from. From simple and classic
to intricate and elaborate, there is a style of jewelry to suit every taste. If you prefer a more
traditional look, you might consider a classic solitaire diamond ring or a simple gold chain. If
you want something more unique and expressive, you might consider a statement piece with
colorful gemstones or an intricate design.
No matter what style or material you choose, it's important to make sure you are purchasing
high quality jewelry. Look for pieces that are made with attention to detail and craftsmanship,
and be sure to choose a reputable jeweler or retailer. It's also a good idea to invest in proper
care and maintenance for your jewelry to ensure it stays in top condition for years to come.
In conclusion, the world of jewelry is vast and varied, with something to suit every taste and
occasion. By considering your personal style, the material and gemstones you prefer, and the
design that speaks to you, you can find the perfect piece of jewelry to express your unique
personality and style.
With a little bit of research and consideration, you can find the perfect piece of jewelry to add
to your collection and wear with pride.
Written by Sary Rayess-AJP GIA