The Most Unique Travel Essentials for Summer 2021 Found on Ninjoo – the All-New Lifestyle Enhancer Concept Store
Newly launched digital, fitness lifestyle concept store Ninjoo, presents customers with a selection of must-have wellness, travel essentials for summer vacations. Housing the most unique and vibrant catalog of products for health conscious individuals, Ninjoo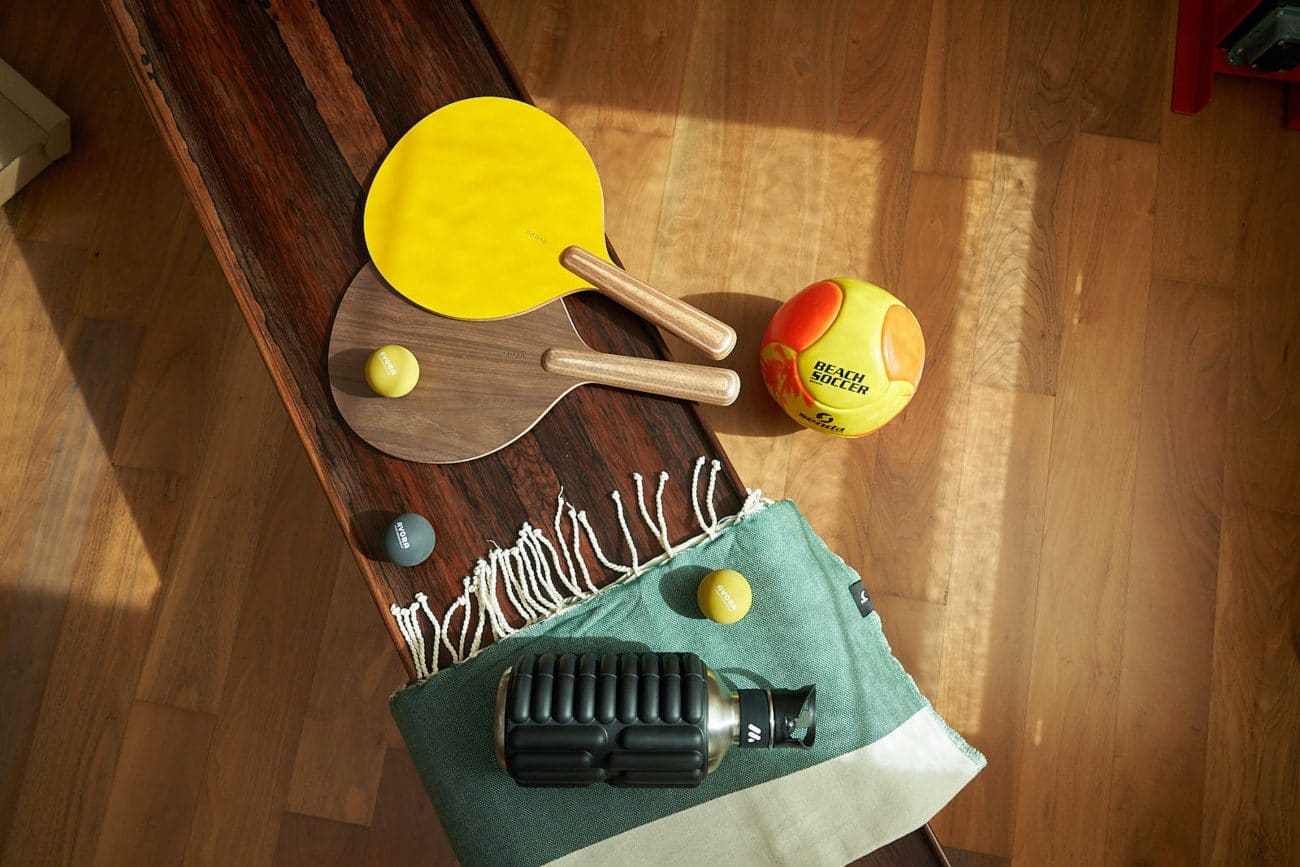 Newly launched digital, fitness lifestyle concept store Ninjoo, presents customers with a selection of must-have wellness, travel essentials for summer vacations. Housing the most unique and vibrant catalog of products for health conscious individuals, Ninjoo challenges conventional expectations of lifestyle and fitness products by revolutionizing the way sporting goods and equipment are used and looked at. With travel restrictions lifting for the summer, vacationers can look no further than Ninjoo as a one-stop shop to find the most innovative products to pack for their upcoming getaway.
Premium, relevant, inspiring, and unapologetic, Ninjoo offers a variety of products that run on a scale of convenience to luxury, and caters to all popular fitness and wellness categories including sports, general fitness, yoga and meditation, nutrition, recovery, and beach and outdoor. The digital store has organized a number of travel essentials for summer 2021 that can all be found on their website, which include the following: CHANCE's Volleyball, MOBOT's Foam Roller Water Bottle, AVORA's Handmade Beach Paddle Tennis Set, TANGRAM's Smart Rope, SENDA's Playa Beach Volleyball, POWERDOT's Muscle Stimulators, and FUTAH's Barra Beach towel.
Behind Ninjoo is a team of fitness conscious and style-minded individuals inspired by innovation and design. The unique e-commerce platform was built to motivate customers to boost their active lifestyle whilst bringing game-changing products to the forefront. Founded in January 2021 by Aurore Nio, Dimitris Karakassis, and Saeed Al Naji, Ninjoo was created to bridge the gap between the ever-evolving athleisure wear and static fitness equipment. Ninjoo acts as a stage for high-tech, trendy or regular products with a twist, products that are built with sustainability at heart or are well explained essentials. Ninjoo's goal is to make an active lifestyle something that every individual wants to achieve. 
CHANCE – Volleyball | Poppy – AED85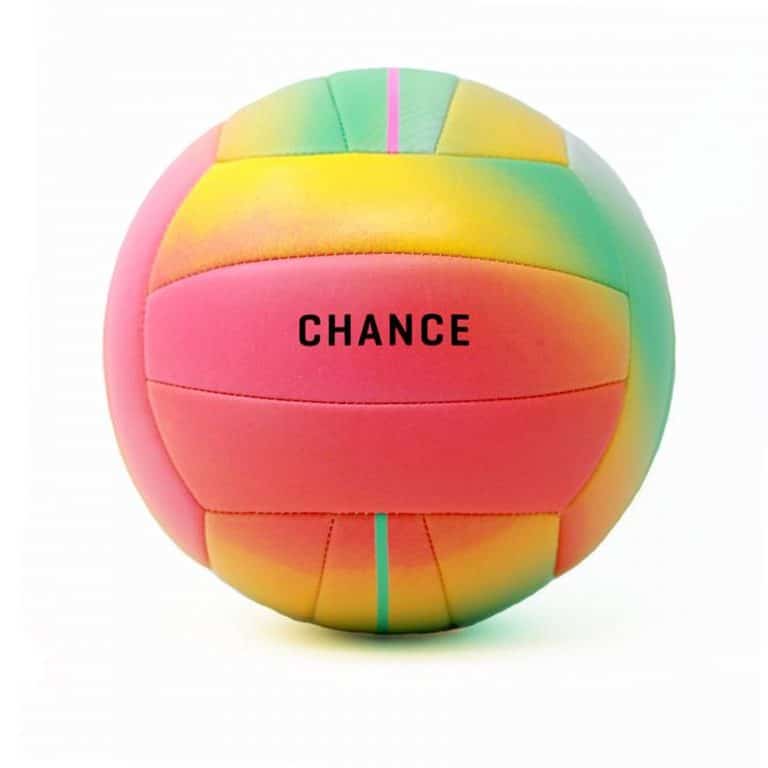 Volleyballs have never looked so good. Chance's volleyballs are made with a suede-like material that not only keeps sand from sticking to the ball when playing on the beach, but it makes the game that much more enjoyable with its super-soft touch. Great for indoor and outdoor games, these bright and beautiful colors will have anyone playing for hours.
MOBOT – Foam Roller Water Bottle Firecracker | Juicybot 0.53L – AED175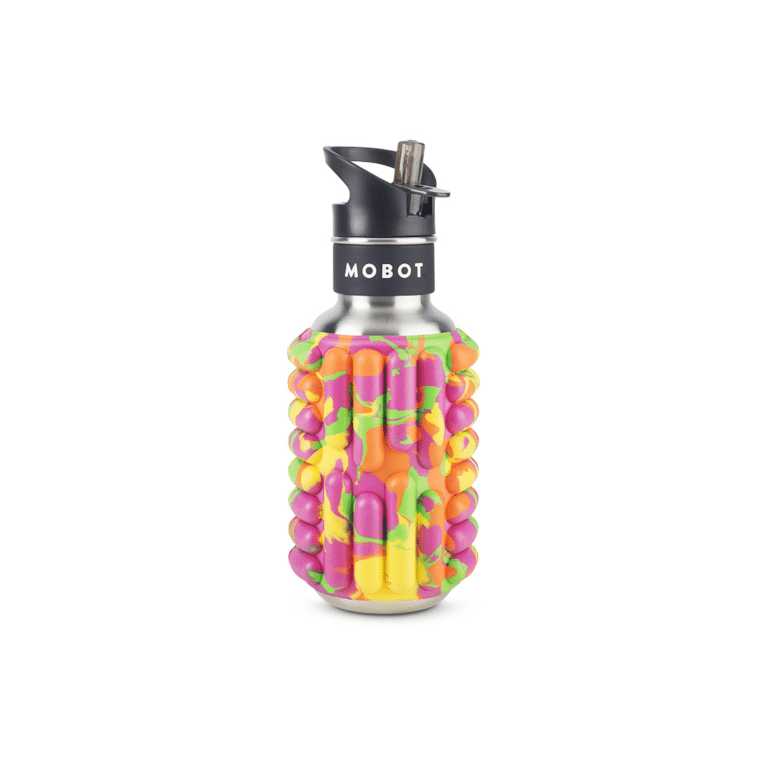 What better way to restore your muscles than with a 2-in-1 foam roller AND water bottle? One of the smallest in MOBOT's range of bottles, the Firecracker bottle is best for targeted muscle release that might be harder to get to with a large foam roller. Perfect to fit in a handbag, easy for kids to use, and able to hold a person up to 350lbs, this bottle is the perfect companion for a hike or after a holiday gym session. The bottle is also made of FDA approved recycled stainless steel and BPA-free.
AVORA – Handmade Beach Paddle Tennis Set | Light Wood Paddles, Navy Blue Cover – AED360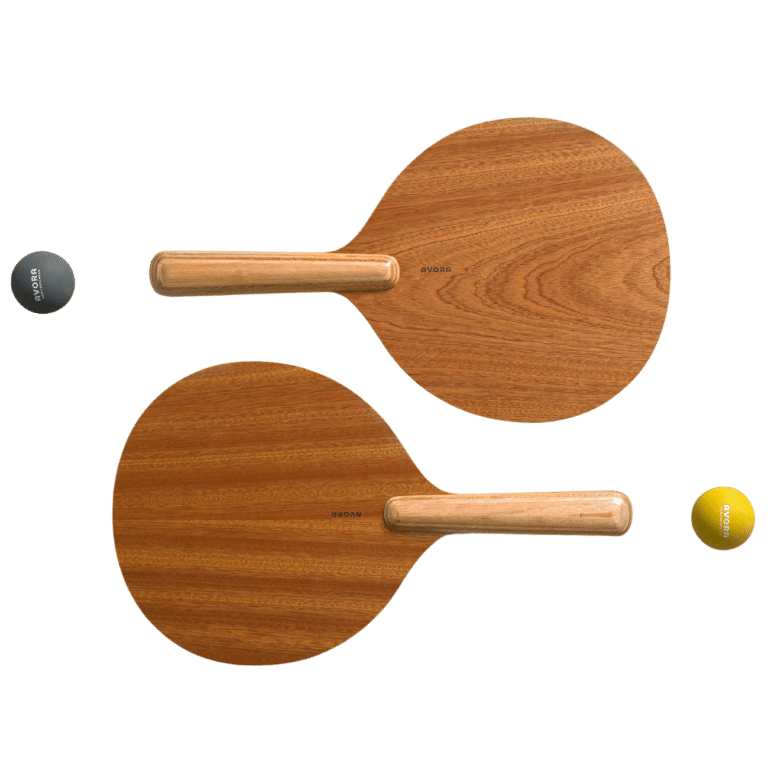 Bats like these look just as good at home as they do on the beach. Handcrafted in a professional workshop in Spain, Avora bats are assembled from marine plywood with an ergonomic grip and special varnish to withstand sea, sun, and sand. Pack this product in your suitcase for a stylish game at the beach on your next holiday.
TANGRAM – Smart Rope Rookie | Blue – AED163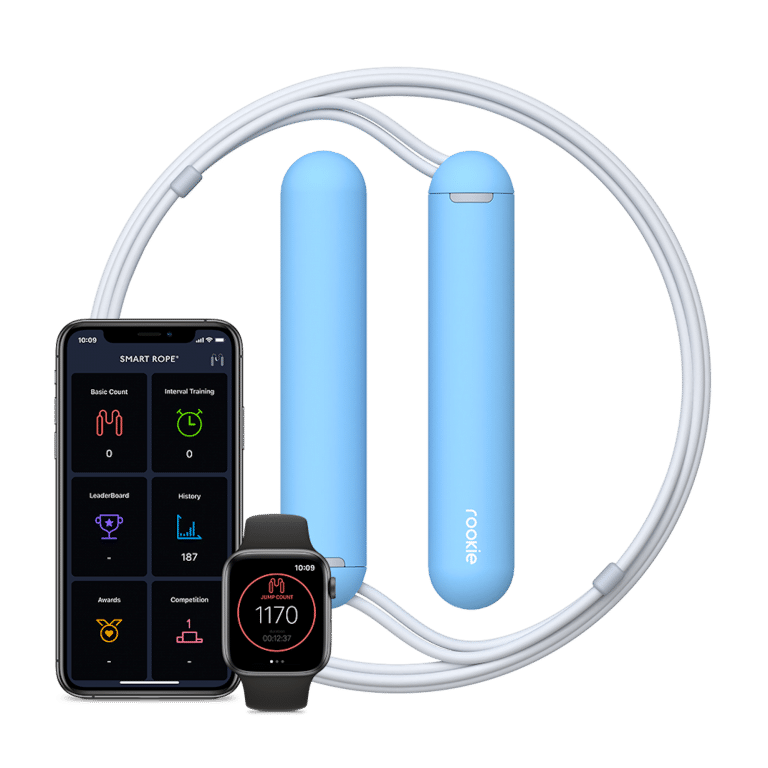 The best motivation to get some cardio in while on vacation. Skipping rope is much better at burning calories than walking or running, but can feel unrewarding when one loses count of jumps. Tangram with its range of smart ropes solves this by connecting the rope to an app that keeps count of your jumps, calories burnt, progress, and time. Customers can also challenge friends remotely, create groups, and compare their results to users around the world. The rope has an adjustable length of up to 300cm, automatically turns on once a workout starts, and analyzes exercise data on your smartphone.
SENDA – Playa Beach Football | Size 4 – AED120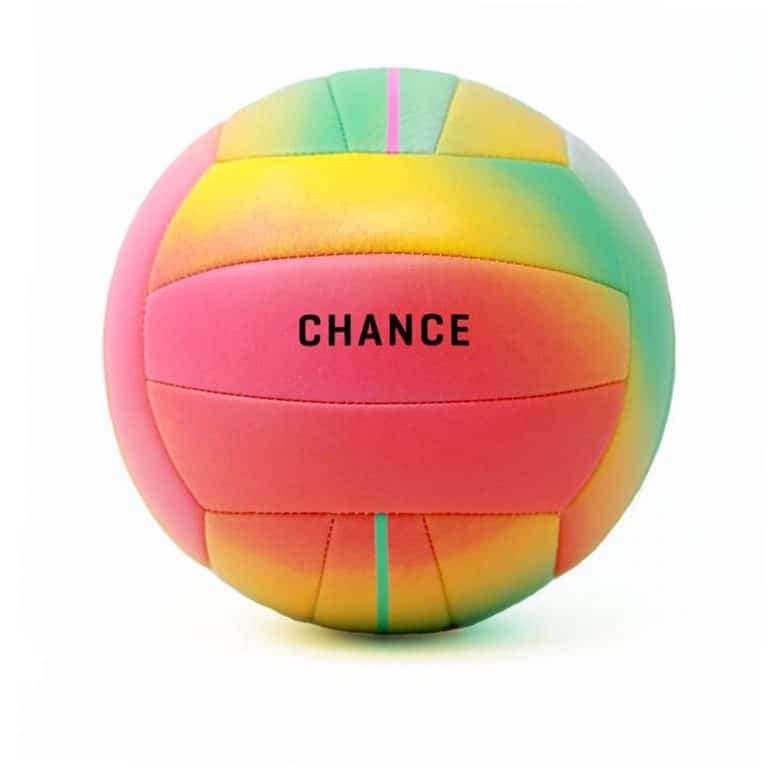 Each of Senda's products are specifically built for a particular use. Senda's Playa Beach Football was designed and optimized to play on the beach: lightweight to avoid the pain of kicking it with a bare foot, and with a smooth coat lining that keeps sand from sticking to the ball whether playing on wet or dry sand. Water resistant and with a 1-year warranty, an added bonus is that every purchase from Senda supports free trade.
POWERDOT – PowerDot 2.0 Duo | Red | 2 Pods – AED1,499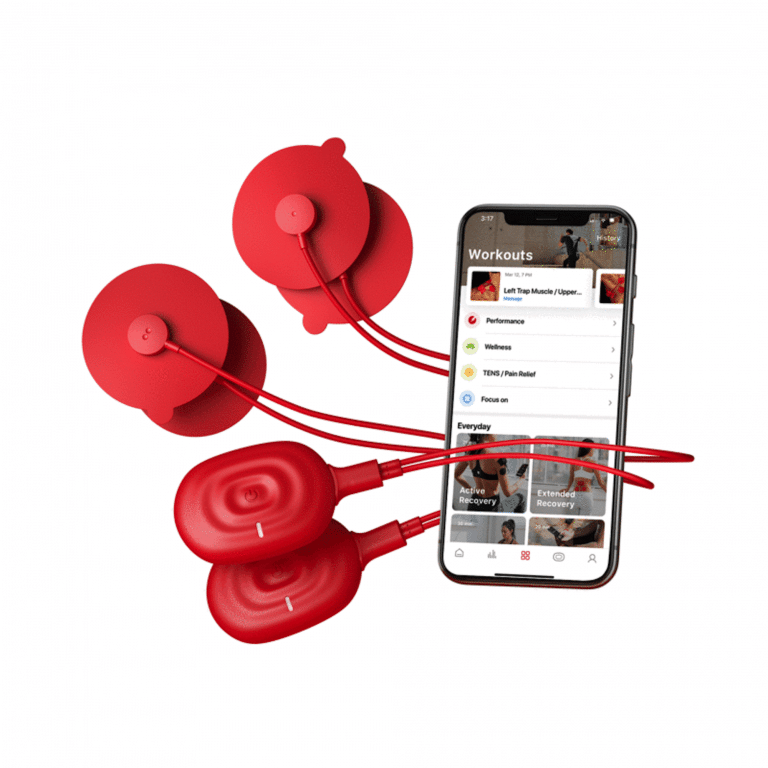 At Ninjoo we like our muscle stimulators tested, professional, and effective, and PowerDot provides all of the above. PowerDot is the smartest of them all because it connects via Bluetooth to a mobile app that controls 12+ electric muscle stimulation programs designed for specific application areas. Whether you are looking for pain relief (think back pain), post-workout muscle recovery stimulation, or just a hands-free massage, this is the device you never knew you needed but then will not be able to live without. Massage out knots, avoid training fatigue, relieve yourself from soreness, increase blood circulation, and feel your best this summer.
Those looking to be inspired or purchase these summer essentials can visit https://ninjoo.com/ to learn more about the brand and inquire about its range of fitness products.