A Unique Destination of Fashion, Style & Senses
A World of Stunning Italian Flair Awaits You At The Mall Luxury Outlets A destination of authentic Italian fashion, style, design and experiences awaits you at The Mall Luxury Outlets. Delight in a unique and luxury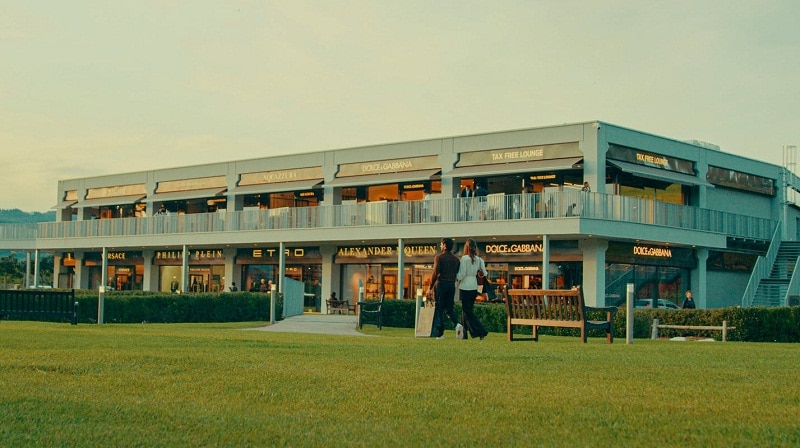 A World of Stunning Italian Flair Awaits You At The Mall Luxury Outlets
A destination of authentic Italian fashion, style, design and experiences awaits you at The Mall Luxury Outlets. Delight in a unique and luxury retail experience in Italy's most spectacular locations: Sanremo by the Liguria Sea, and Florence in Tuscany.
No matter which destination you choose, The Mall Luxury Outlets are a real slice of Italian extravagance.
Shop at the stores of the world's most sought-after fashion labels at The Mall Luxury Outlets. Encounter genuine local experiences in serene locations.
Whether you are sailing the Riviera, taking a thrilling helicopter ride, seeking an electrifying Ferrari escapade or wanting to study the finest gourmet culinary secrets – The Mall Sanremo and The Mall Firenze are standing by to greet you.
The Mall Luxury Outlets also provides dedicated services such as; complimentary, no reservations-required personal shopping assistance, to uncomplicated tax refunds for all non-European Union travellers – making it the perfect excuse to shop more!.
The Mall Sanremo
Just an hour's drive from the glamorous French Riviera, The Mall Sanremo has an impressive collection of boutiques of today's most distinguished fashion labels.
Situated near the glitzy Principality of Monte Carlo, the beaches of Nice and chic Cannes, The Mall Sanremo presents luxury shopping and much more!
Discover a range of first-class experiences that will give you a taste of true Italian luxury – pairing retail therapy with an accompanying experience makes your trip to The Mall Sanremo an unforgettable one.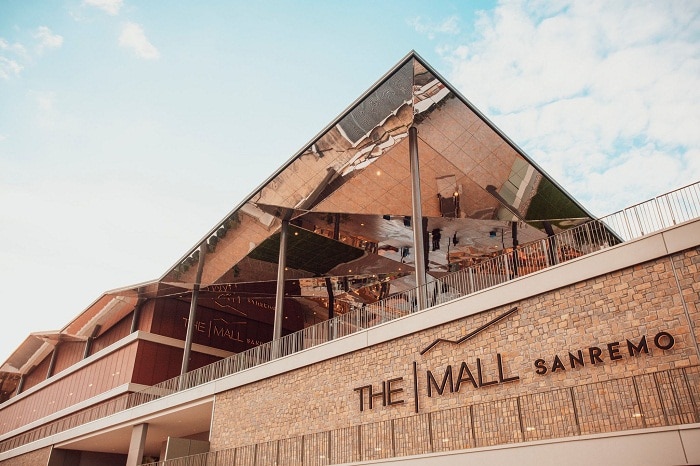 First-Class Transportation Experiences
Why not make reservations for a thrilling Ferrari ride experience from/to The Mall Sanremo riding along the Riviera Dei Fiori? Or a supercar tour from glitzy Monaco to The Mall Sanremo. Both supercar experiences include authentic lunch and exclusive benefits and perks when you arrive at your luxury retail destination: The Mall Sanremo.
If automobiles aren't your liking, then why not go sky-high with a memorable helicopter ride departing from Monaco, then top off your exclusive experience with luxury retail therapy and fine food, at The Mall Luxury Outlets?
Italian Design & Innovation
Why not pair fashion and luxury with authentic Italian design? Immerse yourself into a realm of inventive interiors with a distinctive history lesson of the "Poltrona Frau" brand and the astonishing world of Italian design.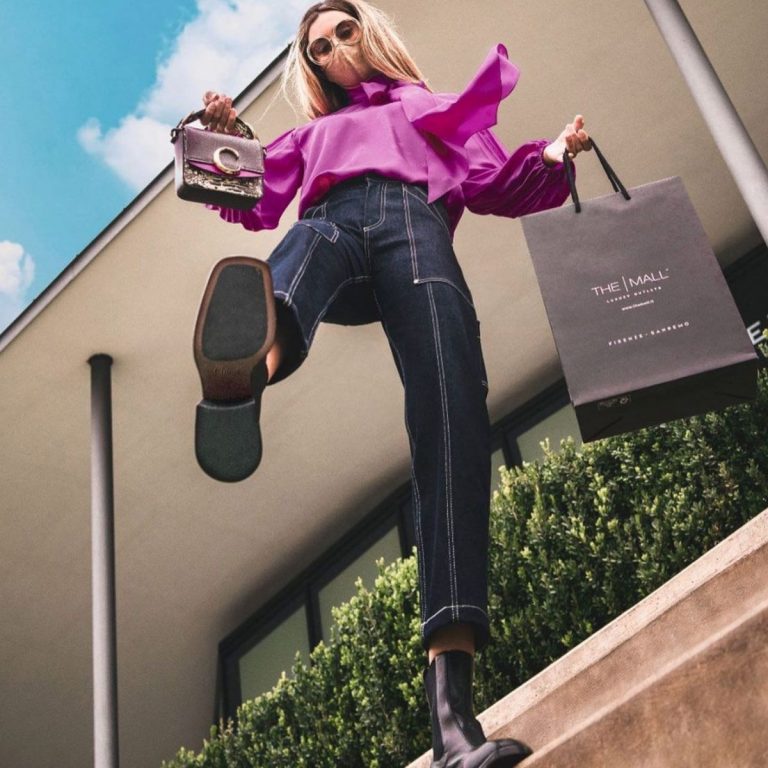 Exploration & Discovery – Outdoor Experiences
If you're visiting Riviera Dei Fiori just for a short time, why not combine your luxury shopping trip at The Mall Sanremo with an exploration experience? There is something for everyone's disposition.
Why not try your hand at a round of golf, or sailing the stunning seas from Sanremo's marina to a unique sunset cruise?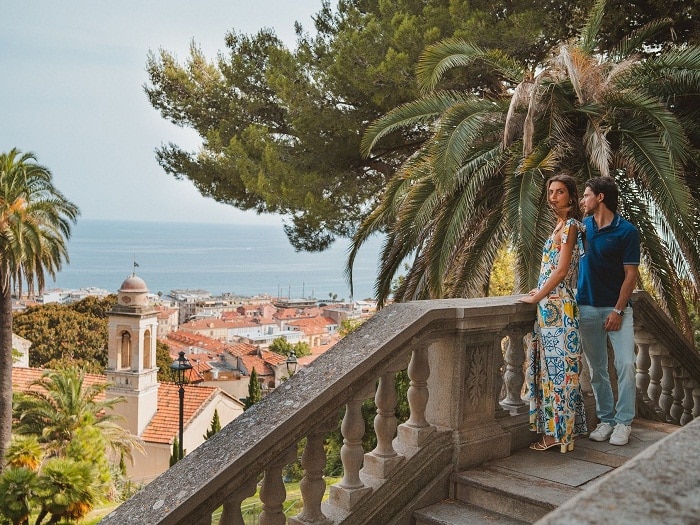 Authentic Italian Food Classes
Fashion and food is the most obvious pairing! And at The Mall Sanremo, they offer tailored luxury food experiences for every palate. They range from gourmet tours of delicious and authentic Italian cuisines to Pesto sauce cooking classes and the art of Tiramisu.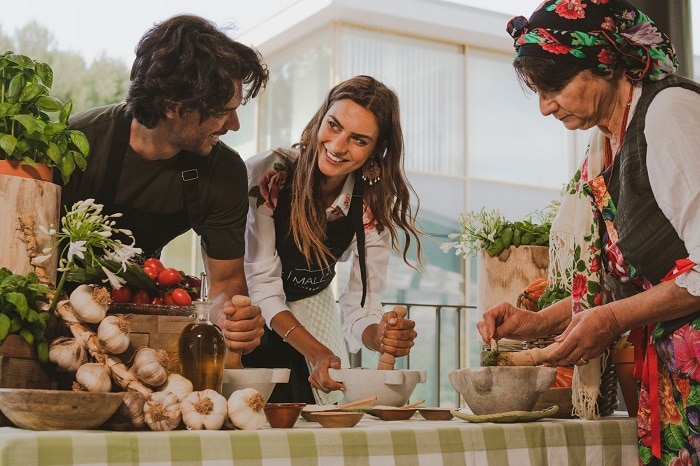 Travel to The Mall Sanremo
What puts The Mall Sanremo ahead is their discerning attention to detail, meaning you travel in style and utmost sanitized safety.
Their dedicated round-trip bus service takes you directly to The Mall Sanremo – you can choose from Piazza Colombo bus station or Sanremo train station.
The Mall Firenze
With over forty high-end fashion retail boutiques, The Mall Firenze stands proud in one of the most illustrious landscapes in Italy. With it being only a half-hour drive from Florence, why not enjoy luxury shopping and discover a dash of local colour through unique experiences?
By pairing shopping with a complementing experience it makes your trip to The Mall Firenze unforgettable.
Turn Up In Style
Make reservations for an exciting Ferrari, Alfa Romeo Duetto or classic Vespa ride to The Mall Firenze. Tour the charming Chianti countryside, taste authentic Tuscan cuisine and finish off your extraordinary day with indulgent shopping at The Mall Firenze.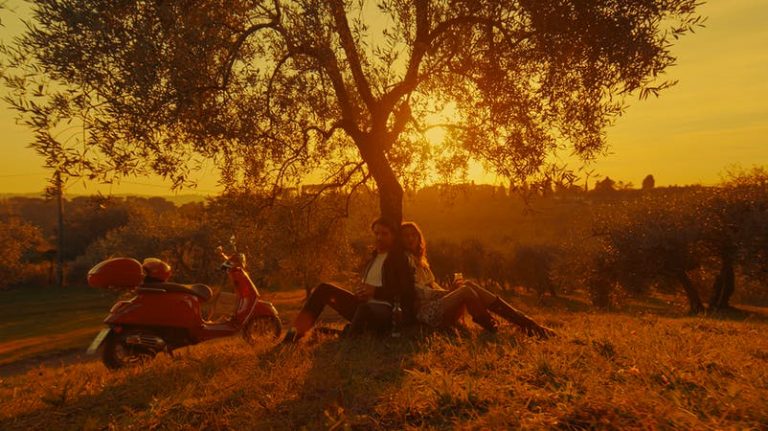 Chic Fashion & Styles
Experience Italian fashion and style like no other at The Mall Firenze! How about a unique talk on the Foto Locchi Archives that explores the origins of true Italian fashion whose heritage dates back to Florence in the 50s era?
Or indulge in a private personal image consultant experience where skilled passionate specialists will guide you through colour palettes, styles and materials tailored to suit your skin tone, personality and shape.
Food For Thought
Take your food for thought to the next level at The Mall Firenze ToscaNino Academy. Learn about the fine ingredients and art of decadent Italian favourites, such as; Italian pastry, chocolate, coffee, handmade pasta, olive oil and traditional pasta sauces.
Getting To The Mall Firenze
One of the many perks of The Mall Firenze? Their safe, sanitized stylish dedicated round-trip bus service takes you directly to The Mall Firenze from central Florence.
No matter which destination you choose, The Mall Luxury Outlets are a real slice of Italian extravagance.