THE LONDON PROJECT
Offering jaw-dropping views of Dubai's JBR skyline, The London Project is a cross between Shakespeare's A Midsummer Night's Dream and Lewis Carroll Through The Looking Glass – it's dark, royal and whimsical. Actually, very London! The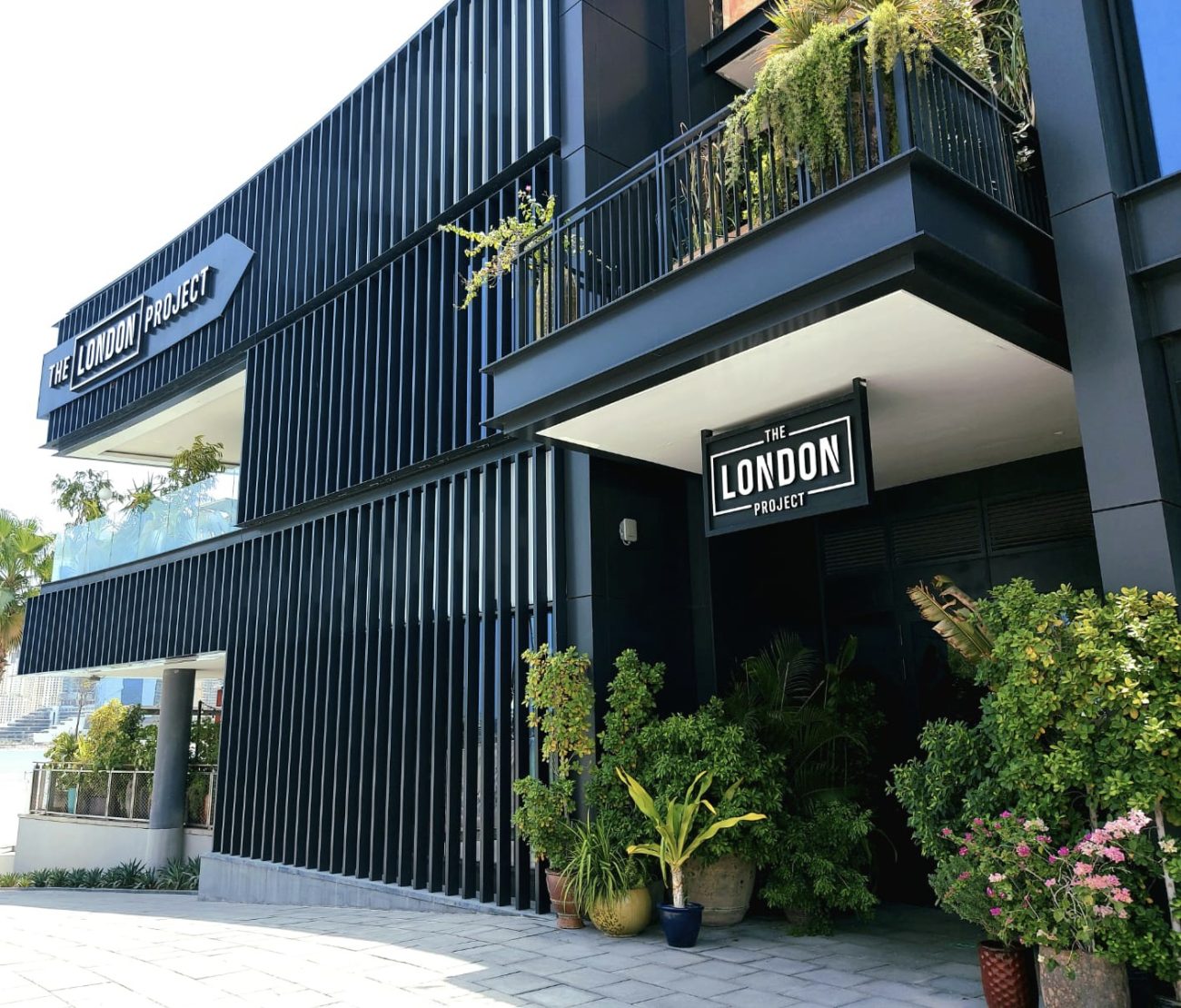 Offering jaw-dropping views of Dubai's JBR skyline, The London Project is a cross between Shakespeare's A Midsummer Night's Dream and Lewis Carroll Through The Looking Glass – it's dark, royal and whimsical. Actually, very London!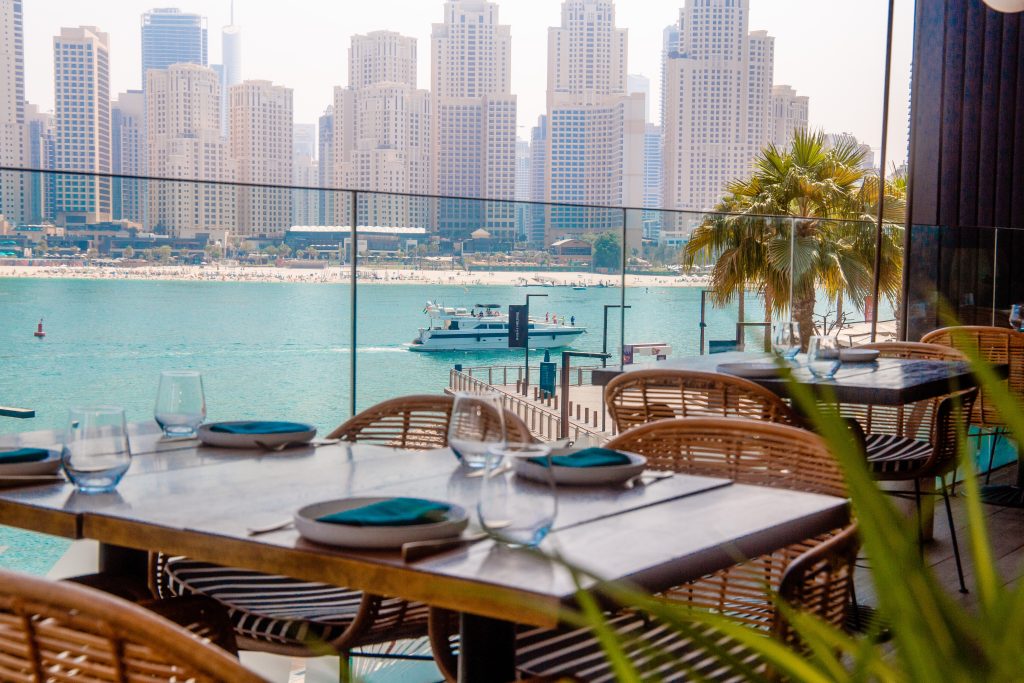 The two-story restaurant has a restaurant, bar and large outdoor terrace that offers magnificent views out over JBR and Palm Jumeirah. It is hard to miss as it at the foot of the imposing Ferris Wheel that is Ain Dubai.
We were served mocktails as we wait for our appetizer – Queen of Hearts ( pineapple, orange, mixed berries and lemon ) and Queen's Parrot ( strawberry, lemonade, basil notes ). The presentation was glorious, a lot but not over the top. Good enough to merit a few clicks for our socials.
We ordered the Organic Mediterranean Chicken, its chicken marinated in lemon, oregano and garlic served with tzatziki. Spoiler alert, this is the star of the evening. It was an exciting tug-of-war of flavors in the mouth, a perfect balance of umami, savory, sour tang and citrus.
Next, we had the Baby Chicken, young chicken marinated with lemon confit and honey – very tender as it should be but nothing spectacular.
The Wild Mushroom Risotto was made from arborio rice, seasonal wild mushrooms
( mostly Enoki and Shitake ) and Grana Padano. If you watch a lot of cooking competition you know that cooking risotto is the cause of a lot of amateur chefs' demise. It is very hard to master, one wrong turn and you're left with an unappetizing mush. London Project did it right though, it was rich and creamy with al dente rice, earthy mushroom and a generous blanket of cheese.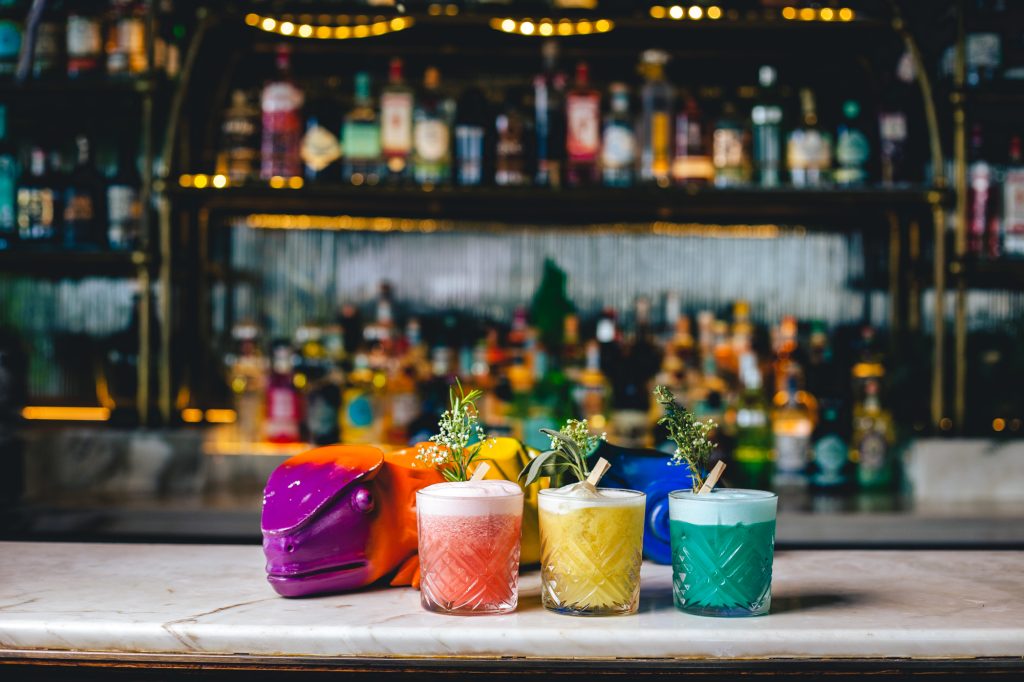 We don't go into a review hungry otherwise everything will taste good, so after the shared meal of an appetizer and 2 main courses we only had room for dessert. For dessert we ordered Queeni's described in the menu as 73% chocolate mousse, chocolate sponge, red currant, hazel nut and vanilla ice cream.
It was a perfect way to end the evening. We started with a tug-of-war of flavors with our appetizer and delightfully ended with a play of textures and temperature with the sponge cake, ice cream, mousse and nuts in the dessert. Special mention to Irshad, who was very patient as we go through the menu.
No restaurant is and will ever be perfect but it would have made us sad if something as grand as The London Project rested on its laurels or had given up trying after several changes in the menu through the years.
We didn't know what to expect when we turned up but we were happy when we walked out of there. Dining out should be a multi-sensory experience and The London Project delivers on that –  food, feel and fantasy.
By: Derek Garcia