THE BLACK FLAMINGO
The Black Flamingo is a cool space tucked in the hard to park recesses of The Palm Jumeirah. The restaurant is a beautiful explosion of colors, palm trees, parasols, neons and vivid murals. A Miami-inspired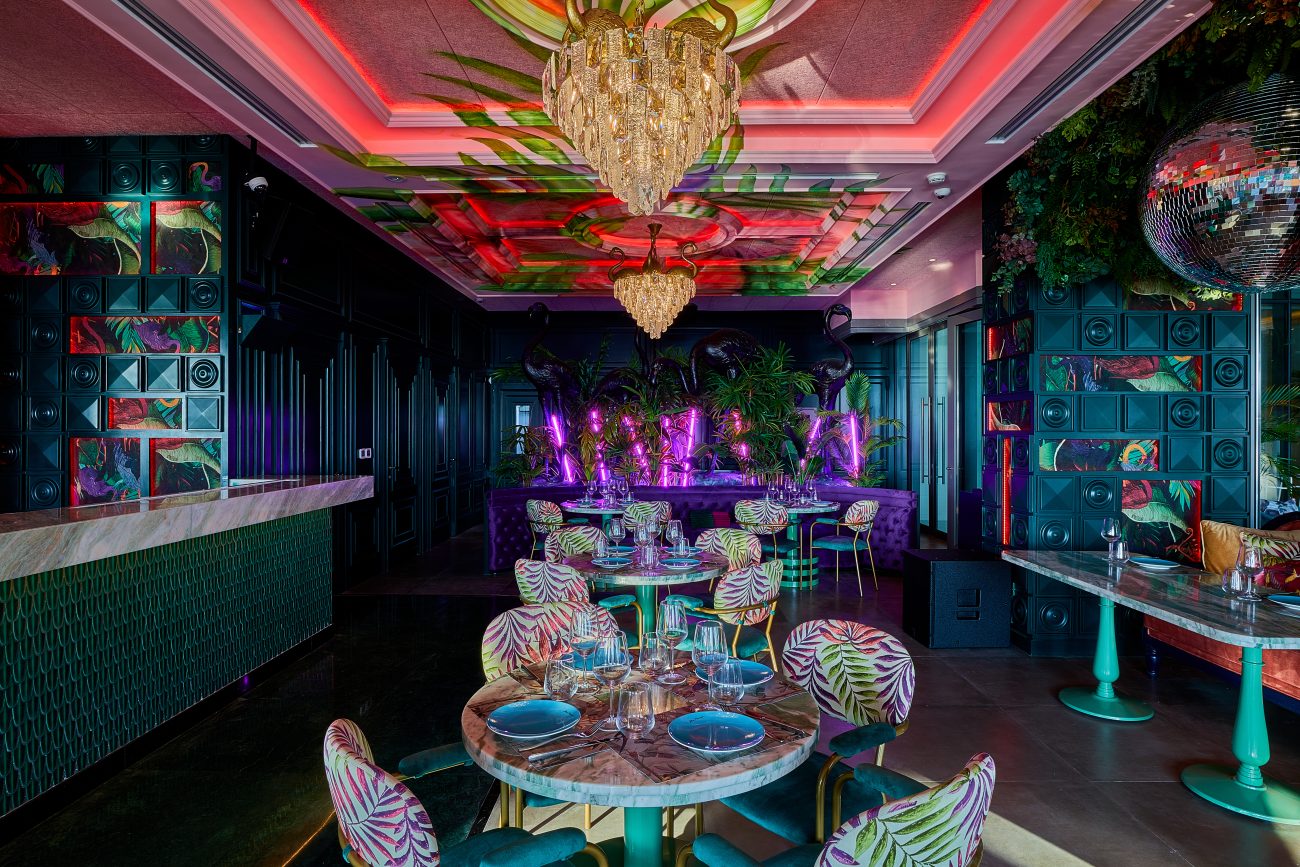 The Black Flamingo is a cool space tucked in the hard to park recesses of The Palm Jumeirah. The restaurant is a beautiful explosion of colors, palm trees, parasols, neons and vivid murals. A Miami-inspired theme and color scheme used across its furniture, art, and interior decor.
The menu is Caribbean-ish. The restaurant feels more like an ode to classic bar / game night food – a few familiar favorites like guacamole, tacos, quesadillas while the drinks selection is packed with the classics and some creatives.
We started with a big portion of chips with tomato salsa, guacamole and salsa verde – all wonderfully fresh and chips are warm and crispy. The beef empanadas were nice, small pillowy dough stuffed with a filling of smokey savory pulled beef. The chicken quesadilla was good but nothing spectacular.
We finish our meal with a show stopping dessert – El Mejor Coco. A chocolate 'coconut' husk that you must break to reveal a filling of mango, dragon fruit and orange jelly. Served with coconut ice cream resting on a fully edible chocolate nest. It's light but indulgent.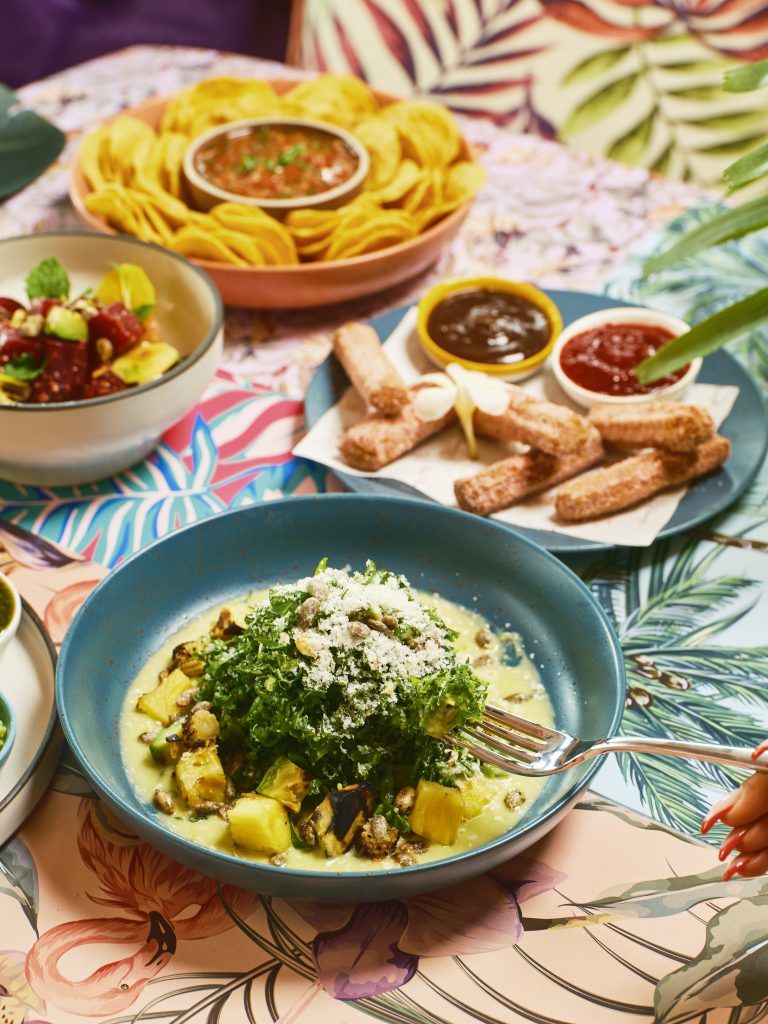 The music allows diners to talk to each other comfortably. The service and vibe never missed a beat. It's a chill casual dining experience. A playlist of new and classic R&B complements the atmosphere and along with the decor, the groovy staff and the drinks helped us forget that it is a pain to park in Palm Jumeirah.
By: Derek Garcia