#THANKYOUHEROES BYLITTLE PEOPLE IN SUPPORT OF UNICEF ITALIA
LuisaViaRoma announces a special partnership with Fisher-Price and UNICEF Italia to celebrate the professionals who have personally committed themselves to the fight against Covid-19: Thank you Heroes. The partnership will feature a collectible set of 5 Little People®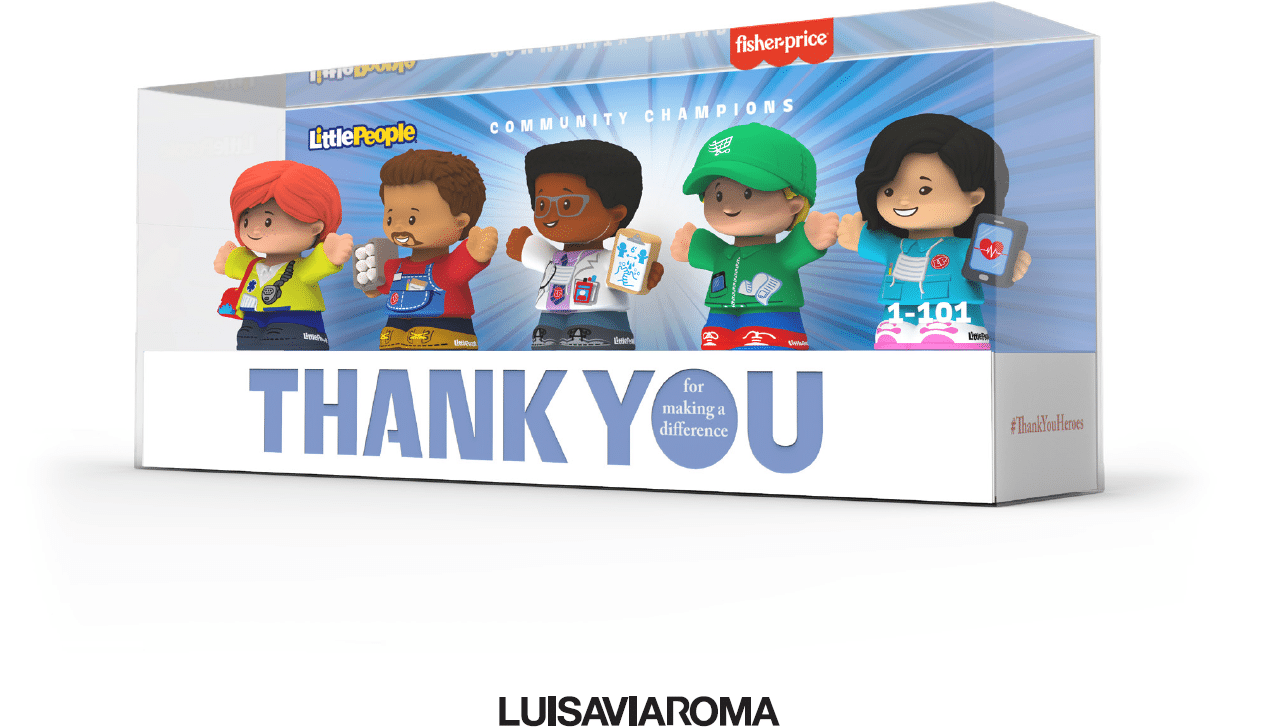 LuisaViaRoma announces a special partnership with Fisher-Price and UNICEF Italia
to celebrate the professionals who have personally committed themselves to the
fight against Covid-19: Thank you Heroes.
The partnership will feature a collectible set of 5 Little People® figurines (doctor,
nurse, paramedic, delivery woman and supermarket employee) inspired by heroes
who have worked and continue to work hard to help us stay healthy and safe.
LuisaViaRoma and Fisher-Price want to thank the ""heroes of the community"" by
donating the entire proceeds of all sales to UNICEF Italy.