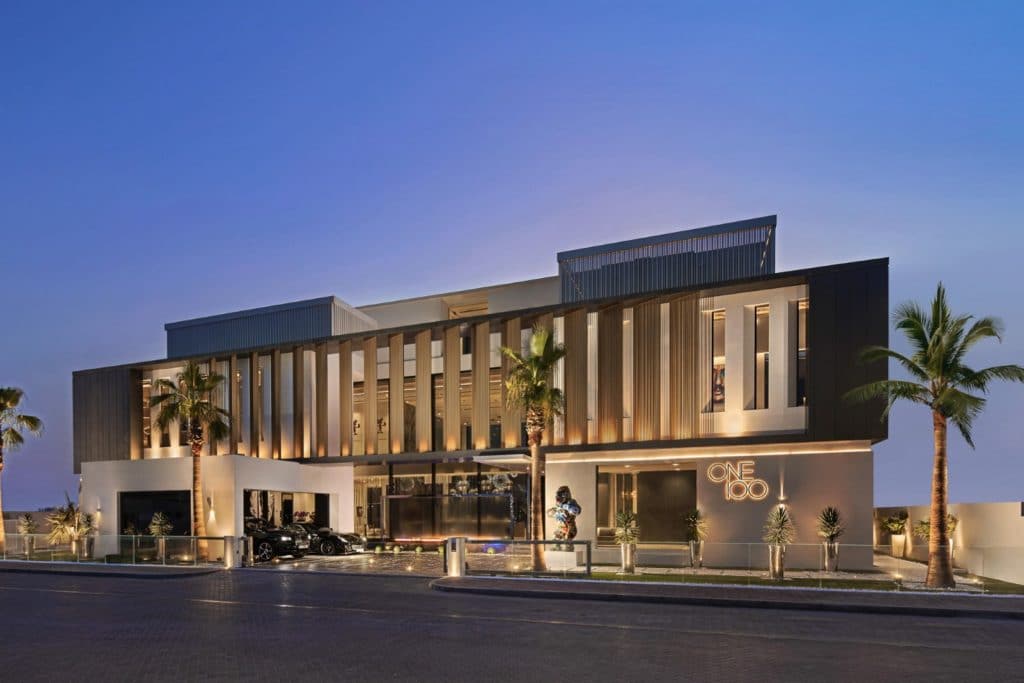 By Shreya Dua
Michael Alibhai, a Dubai-based Swedish Businessman and the owner of the ONE100, after 9 years
of perseverance and redesigning of this luxury mansion finally opens it out to the market. It is
located at the man-made island, the Palm Jumeirah, and is 14,000 sq. ft. With a private beach access
and 2 exotic cars. South African award-winning architects helped this dream turn into a reality.
The supercars, Ferrari 599 GTO and Rolls-Royce Wraith, increase the value of the mansion that
hasn't been lived in for even a single day. Here is why Michael Alibhai, a clothing brand
manufacturer for European brands such as Mango, Zara, Diesel and Zadig & Voltaire decided to sell
the mansion and shift back to his home-country Sweden :
Unfortunately, I have been forced to reconsider my life due to Covid-19.
Just as I have completed this piece of art, I came to realise the importance of family.
A fully equipped 3 floor home with 5 bedrooms, 3 kitchens with one of them being professional
standard, 3 cinema lounges where in, 2 being outdoor, one by the pool and the other by the jacuzzi
on the rooftop and the last one being indoor with a 4K projector, IMAX screen and a Dolby
ATMOS sound system. If this doesn't excite you enough for a theatre, then hang on there are snacks
too; a popcorn and nacho machine. Who doesn't love something to munch on?
No one wants to sit in an all closed room so, hey..hey…hey…, the mansion is surrounded by views
of the beach, pool, sea and not to mention they can be seen from the bedrooms, dining area, gym,
bathrooms and the cabanas by the poolside.
Furniture, the one thing that makes or breaks a deal. Crockery from a high end brand Bentley and
furniture from Fendi, Minotti and luxury interior by Hermes and Louis Vuitton for sure cracks the
deal. Distinctive Italian marbles were used to build all 8 bathrooms. A shopping addict? No
problem. The spacious walk-in wardrobes are ready to take care of it.
Waiting to be wowed?
The mansion consists of a whole art gallery with paintings by famous artists and chrome sculptures
of crocodiles, mickey mouse and puppies. It's not done just there. A fully customized Harley
Davidson Yellow Colour Bike which was made in the U.S and shipped to Dubai is on display in the
very AED120 Million . It also has a fully stocked cellar with one of the most expensive
and exceptional wines. The most high tech voice active system in the UAE; this mansion has it all.
The mansion has so much more to it than can ever be said. Whether you have AED120 Million to
spare for a dream luxury like this or not, you are still deemed to be amused by it.