Sun Siyam – Sun, Sea and Smiles
By Hend Al Qassemi After being locked up behind closed doors from the evil virus Corona for two years, I decided it was high time to break the spell that had spun its web across the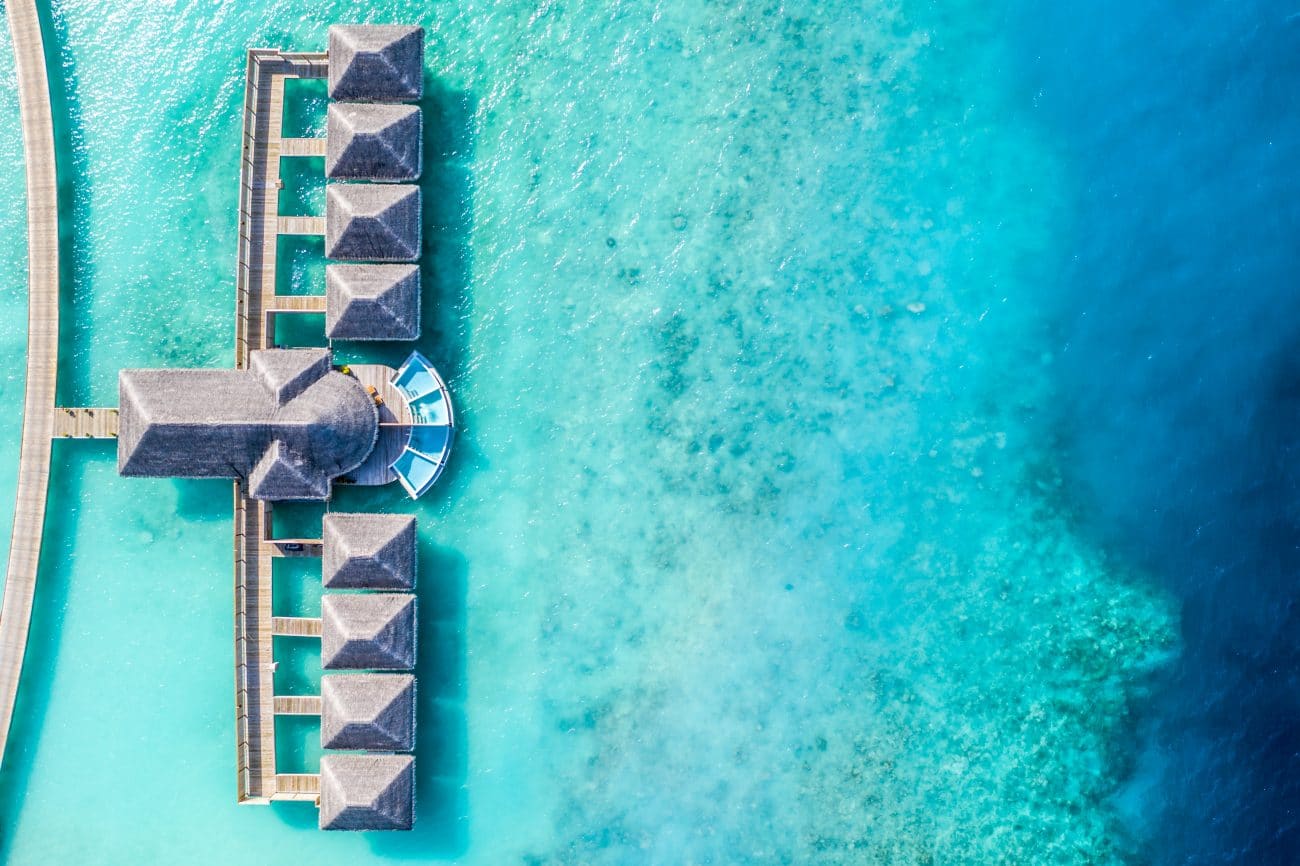 By Hend Al Qassemi
After being locked up behind closed doors from the evil virus Corona for two years, I decided it was high time to break the spell that had spun its web across the kingdom. My bones felt rusty, my muscles were stiff, my creativeness and liveliness had hit rock bottom and I needed out. It was a trip I needed, and I was low in spirits, and after reading a third of a good book on the way to Maldives airport, we arrived. There was a connecting flight, a float that stood as a water plane in a mini-airport that took a handful of passengers back to the island which was to be our home for a few days.
The temperature was mild and the sun was warm. There was a slight breeze and the locals were welcoming and polite. We had been tested twice to check for Covid, and even upon returning we were checked on the island and at the airport back home before entry. Precautions were necessary for everyone's safety and I did not mind it. I was headed to Sun Siyam Iru Veli, one of 162 hotels in the 300-island nation that's economy depends on fishing and tourism.
A club car dropped us to our home, which was a spacious two-bedroom home on the beach. There was a pool in front of the house with two clay pots we could spoon the water out of to clean our feet. We ordered lunch, which was a fusion of Asian food from Thailand tom yum soup and salads together with refreshing fresh fruit drinks. Scrumptious food makes the travel so much richer; don't you think? There were the usual five-star amenities of chocolate and delights here and there, but the palm trees, sun and soft beach sand with cool drinks with my headphones really helped elevate my mood. It's what the doctor ordered it seemed, together with doing the Sunset Yoga sessions that stretched bones and muscles I did not know existed.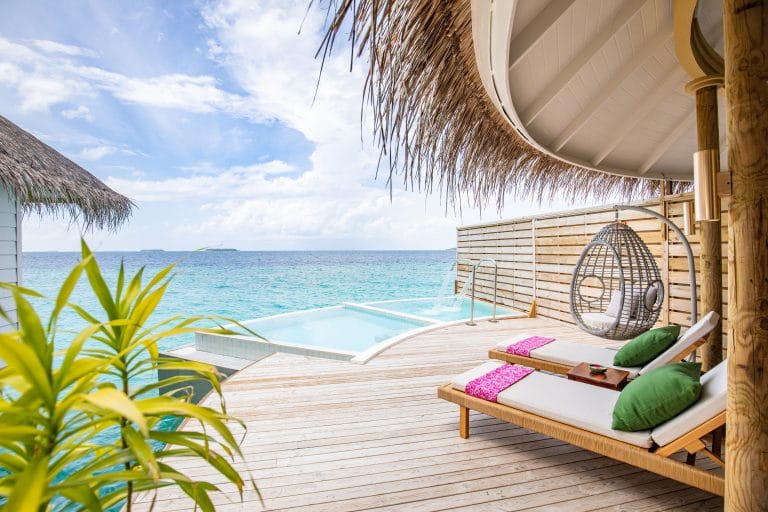 The most transcendental moment was going snorkeling despite spotting pink baby sharks close by the beach chasing large shoals of smaller fish, dividing them like the Nile river every time they dive between them. I snorkeled in search of dolphins, but found colorful fish of all sizes, colors and shapes. Some swam with me, some curiously pecked tickling me, some waltzed with the sea urchins, seaweed and swam in and out of rocks. I spotted a parrot fish, and smiled as I saw the clown fish from Nemo, the Disney cartoon swimming in and out of the anemones. The colors under the sea were so beautiful, like a valley of bursting colors. There were so many, and I spent endless hours that my sunburnt back paid for in tax. I simply lost track of time. The privacy there was a bliss I now understood, where you seek people when and if you want to, but can lay back and enjoy the lazy sun and swaying of the warm water back and forth.
There were the bungalows on the shallow sea water which had spas, salons and restaurants. I had a random massage which left me snoring- and I don't snore. I was so deeply asleep I didn't wake up, nor do I care- and yes- it was that good. Followed by a manicure and pedicure that despite my hours in the sea did not crack or peel. All the hours in the water left me starving for dinner, which left me trying to seek out the chef to possibly kidnap him and bring him back home. My sister, convinced me otherwise, telling me I'll get fat and to best leave him be.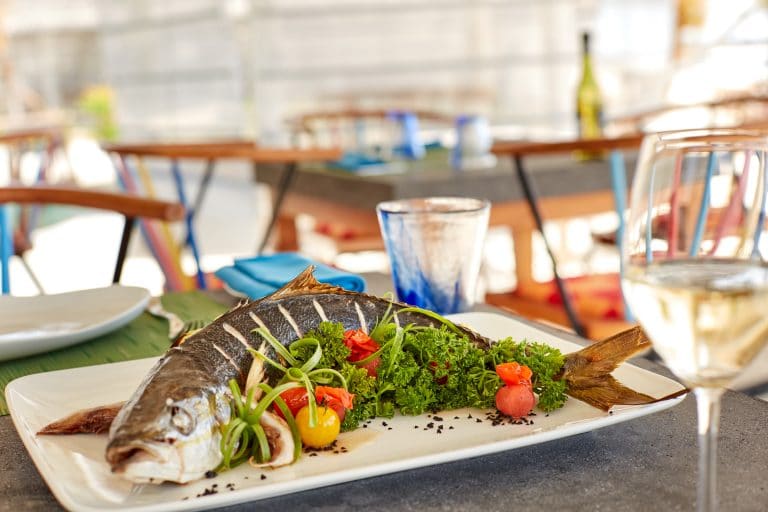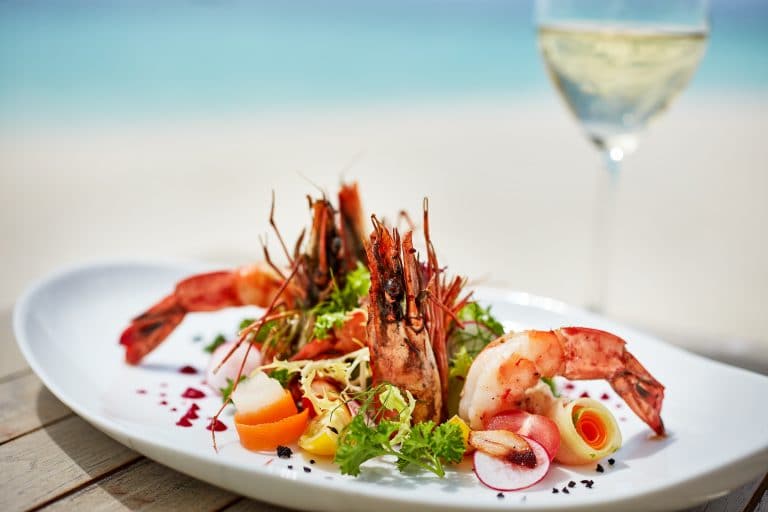 The nights were wild with music if you wanted the life, and serene if you wanted a quiet night. The Sun Siyam Iru Veli hotel was twenty years old, and on a bigger island, with older trees and experienced staff that went out of their way to make you comfortable and happy. From finding you chargers to your mobile, to making time for your hobbies, to granting you a trip to swim with dolphins. At the bow, the front part of the yacht, I did not turn into Rose from Titanic and stand pointlessly embracing the wind. Instead, I sat firmly and safely above the water, where no shark would think I was using my feet as bait, and the sailors started clapping and whistling, and out came a herd of dolphins. They flipped, and swam and raced with the boat. It was a magical feeling that was the highlight of the trip. After the sun went down, we started fishing after they put bait on the hook, and threw the line into the sea until it hit the seabed. Then we pulled the fish line a few meters high and within a few minutes we would feel a gentle tug and we would pull fast and out would pop a fish. The fish were bright yellow, red or blue. I had never fished in my life, and here I was with three different fish in my basket. The feeling of accomplishment and success at this feat –  however small –  left me feeling gratitude for being there. To enjoy the opportunity and bliss of trying something different, meeting new people from around the world all exploring the Maldives, some regular visitors of it and all having a wonderful time.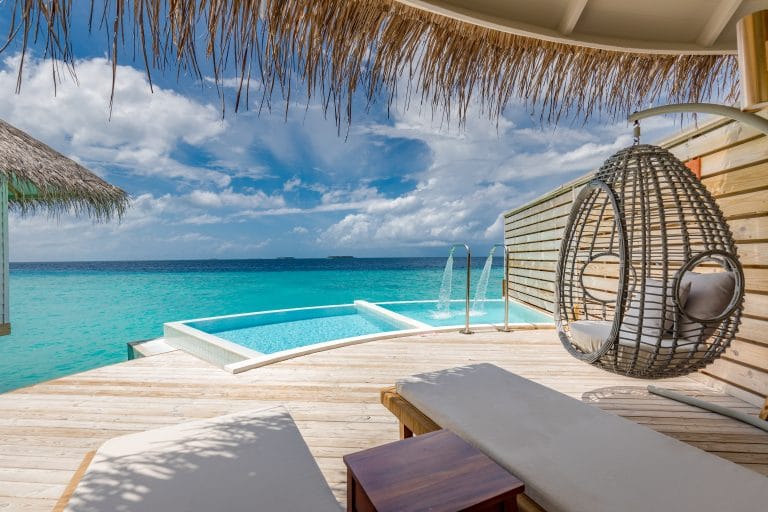 Walking around hugging my coconut and sucking on the straw was my daytime ritual, when it suddenly began to rain for 2 minutes exactly, and the sun was right there, shining right down at me. Upon further reading about the Maldives, their rain season is in May to October. I was there in June, but the drizzle was refreshing to be honest, as opposed to monsoons in other areas. It had a wealth of hotels and activities. Trying water sports from kayaking to jet skiing to scuba diving is an example of what you can do. So much to do, with too little time to do it in, and the group I was with made the trip one to remember.
I shouldn't skip to mention the movie night which was hosted under the skies at night in bead bags with hot salty and caramel popcorn was something I missed and enjoyed with the girls. Overall, the trip was a tropical adventure, insect free, peaceful and a spectacular trip away from the heat, depression and the silent dull fog of Covid.