Sara Elemary Introduces Urban Lines
Modest, ready-to-wear brand, Sara Elemary launches its FW'20/21 collection, titled URBAN LINES, in a shoot that projects it's latest face lift. Bold colors, statement pieces, striking lines and urban landscapes fuse into portraying Sara Elemary's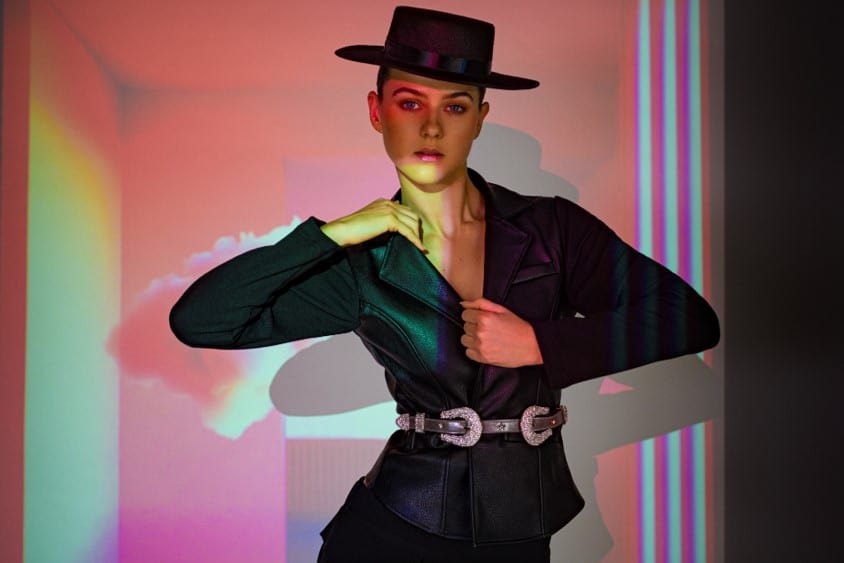 Modest, ready-to-wear brand, Sara Elemary launches its FW'20/21 collection, titled URBAN LINES, in a shoot that projects it's latest face lift. Bold colors, statement pieces, striking lines and urban landscapes fuse into portraying Sara Elemary's editorial shoot to debut the latest FW collection.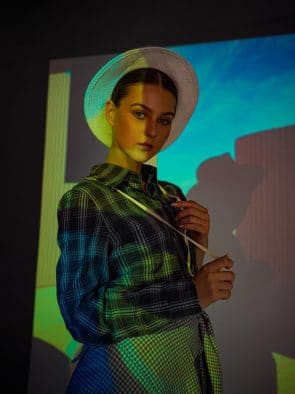 Bold, powerful, strong and confident, all elements embodied by Sara Elemary's cutting edge and daring deigns. Modest yet fashionable, Sara Elemary's latest collection brings a mix of luxurious yet relaxed athleisure looks, some with tie dye prints and some more basic colors. The collection also includes checkered plaid shirts to layer and style differently for everyday morning looks while also having some outwear looks, including leather outfits, sequin tops and statement coats. Additionally, there are some iconic denim pieces to add extra flair to any wardrobe.
The designs are all about being versatile, comfortable yet very stylish and in line with seasonal trends. Sara Elemary reinvented herself this season with the latest editorial that projected inspiring urban and abstract landscapes onto the models that were styled in fashion forward and unique ways. The projections brought to life the new identity, including the new Sara Elemary bold lines branding insignias. Delving into a dream like world, the editorial gives a futuristic feeling, showing the powerful vision of Sara Elemary's designs. The styling merged different designs and fabrics together, plaid shirts on joggers and camo prints with sequin, showing the endless possibilities for the label's pieces.
Sara Elemary is found locally at its own showroom and store at Mall of Egypt, as well as at renowned department store, Beymen in Cairo, Egypt. Sara Elemary is available online at www.saraelemary.com which ships locally and internationally with loyal customers in UAE, Saudi Arabia, Kuwait, USA and Canada.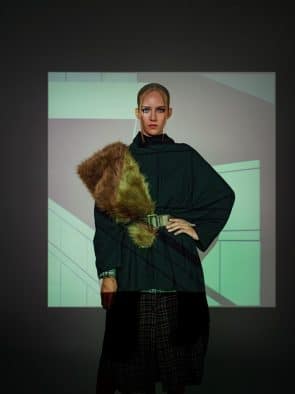 Continuous Improvement and Expansion
With innovative collections, a strong know-how and openness to the range of new creative possibilities out there, Sara Elemary remains on top of the game. Additionally, they are continuously employing the best of the fashion, textile and graphics resources to ensure that Sara Elemary's label remains a leading local fashion provider and expands its recognition, which strengthens its international profile. Sara Elemary's brand is currently positioning itself as a new player in the fashion sector, bringing modest wear with a fashionable twist to the regional market. Sara Elemary is now moving towards being a sustainable fashion house, from the products, to packaging and retail space; transforming into an ecofriendly hub has become the top priority for the brand.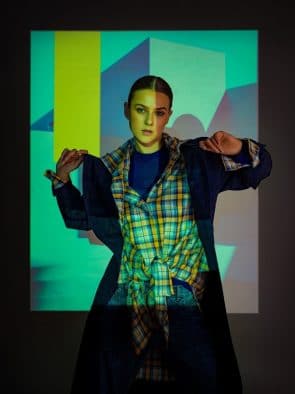 Having the knowledge from her business marketing education and a thorough understanding of what the local market needs, the design aesthetic was decided from the very beginning of her career. She sought to create pieces that combine aspects of "comfort, boldness and power" with attention to detail as a timeless winning formula. Sara Elemary puts a lot of thought in her designs to ensure that almost every figure and posture would look good in the garments, complementing all types of women. Her deconstructed designs breathe new life into fashion turning them into signature trademarks.
For more information:
IG: @saraelemarystudio
FB: @saraelemary
Website: www.saraelemary.com