ROLLS-ROYCE BLACK BADGE WRAITH BLACK ARROW: A MAGNIFICENT END TO A TRANSFORMATIVE ERA
Wraith is one of the most significant and influential cars we have ever made at Goodwood. Its extraordinary power, performance and presence opened the Rolls-Royce brand to an entirely new group of clients. It created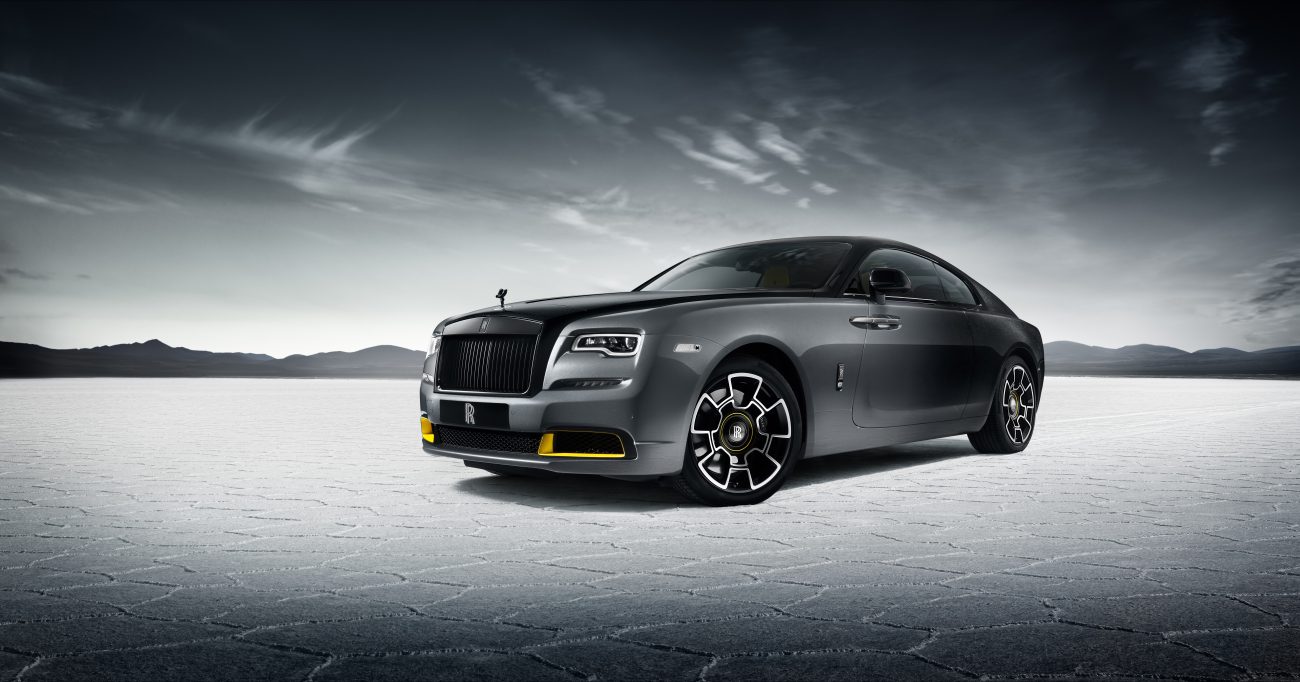 Wraith is one of the most significant and influential cars we have ever made at Goodwood. Its extraordinary power, performance and presence opened the Rolls-Royce brand to an entirely new group of clients. It created its own following within contemporary culture and then expanded that further in its alternative Black Badge guise. As the last examples of this landmark motor car get ready to leave Goodwood, we commemorate Wraith's status as the last series V12 coupé we will ever make. Both Black Badge Wraith Black Arrow and its inspiration, the V12-powered land speed record-holding Thunderbolt of the thirties, represent the culmination of many long years of achievement, and the end of their respective eras. This magnificent final V12 coupé Collection captures both the significance and spirit of Wraith through the marque's hallmark and peerless Bespoke capabilities. A fitting finale for this transformative motor car."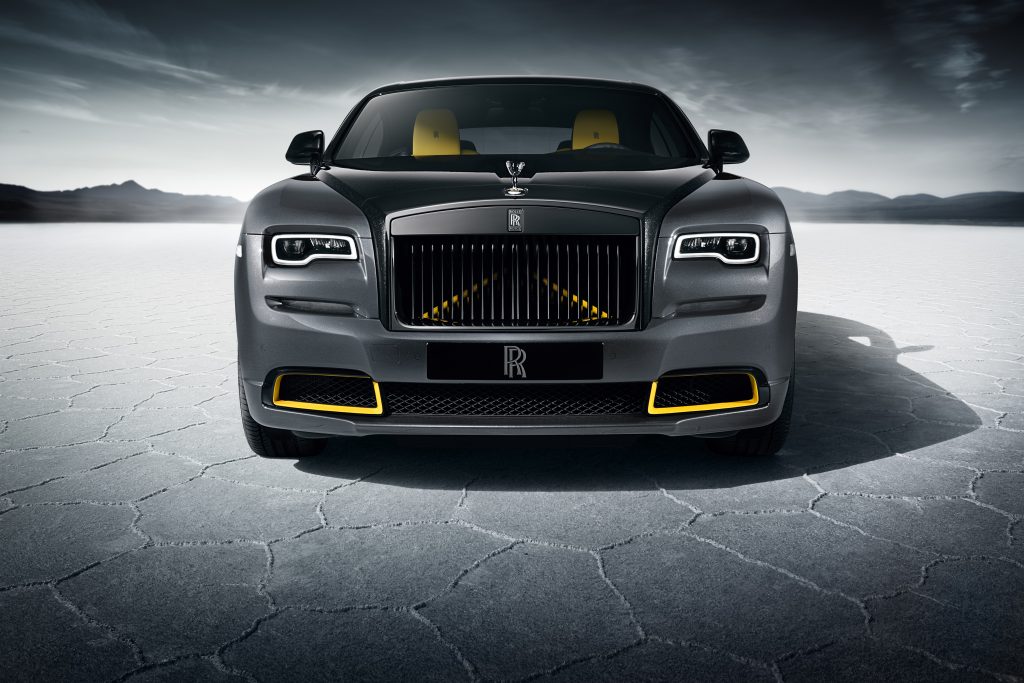 Torsten Müller-Ötvös, Chief Executive Officer, Rolls-Royce Motor Cars
Rolls-Royce Motor Cars today unveils Black Badge Wraith Black Arrow to mark the end of production of one of the most transformative motor cars in the marque's history. This Bespoke masterpiece, limited to just 12 examples worldwide, is also the last V12 coupé Rolls-Royce will ever make, as it embarks on its bold new electric era.
WRAITH: A CULTURAL ICON
Launched in 2013, Wraith is one of the most important and influential models ever designed and built at Goodwood. More performance-focused than its predecessors Phantom and Ghost, Wraith fundamentally altered perceptions of Rolls-Royce and brought new, younger customer groups to the brand for the first time. Its wider cultural significance is underlined by countless references to the Wraith in music, cinema, art and fashion.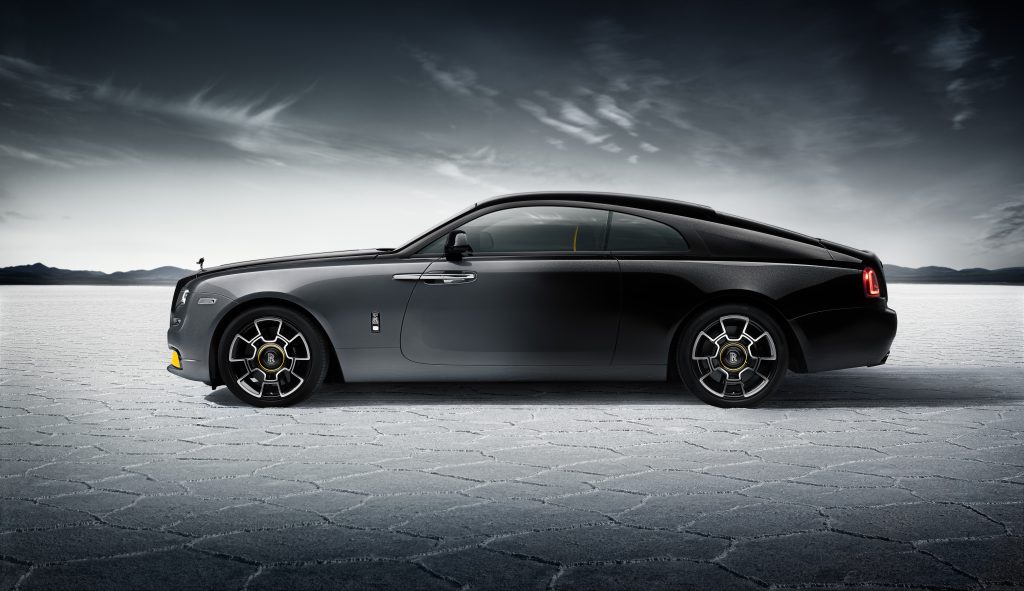 THE V12 CONNECTIONWraith's dramatic 'fastback' silhouette signalled the motor car's dynamic intent, which was further amplified in 2016, with the introduction of Black Badge Wraith: a potent, subversive and even more powerful expression of this transformative motor car, offering some of the highest levels of performance ever achieved by a V12-powered Rolls-Royce.Yet when considering how best to mark the end of the Wraith era, Goodwood's designers and engineers took inspiration for the Black Badge Wraith Black Arrow Collection from an equally significant V12 in     Rolls-Royce's long and storied legacy. In 1938, Captain George Eyston – whose bold, brave endeavours encapsulate the Black Badge spirit – set a world land speed record of 357.497 mph (575.335 km/h) with Thunderbolt, a seven-tonne, eight-wheeled leviathan equipped with two Rolls-Royce V12 'R' Series aero engines. The outbreak of the Second World War in the following year ended Eyston's endeavours; all subsequent records have been set with different engine types and configurations, enshrining Thunderbolt in perpetuity as the fastest V12-powered motor car ever built.
Thunderbolt's record attempts took place on the legendary Bonneville Salt Flats in Utah. Against the glare of the brilliant white surface, and under a blazing desert sun, the reflections from the car's polished aluminum body made it almost impossible to tell precisely when it passed the timing equipment. Eyston's simple but ingenious solution was to paint a large black arrow on the car's sides, incorporating a yellow central circle motif that could be seen clearly even at high speed. This is what gives today's Black Badge Wraith Black Arrow Collection both its name and unique historical context.