PALACE collaborates with Italian luxury house MOSCHINO to bring you PALACE MOSCHINO
Seminal skate brand PALACE collides with Italian luxury house MOSCHINO to bring you PALACE MOSCHINO. PALACE MOSCHINO seamlessly blends MOSCHINO's fashion iconoclasm with PALACE's iconic streetwear aesthetic to create a limited collection of Ready-To-Wear, Accessories and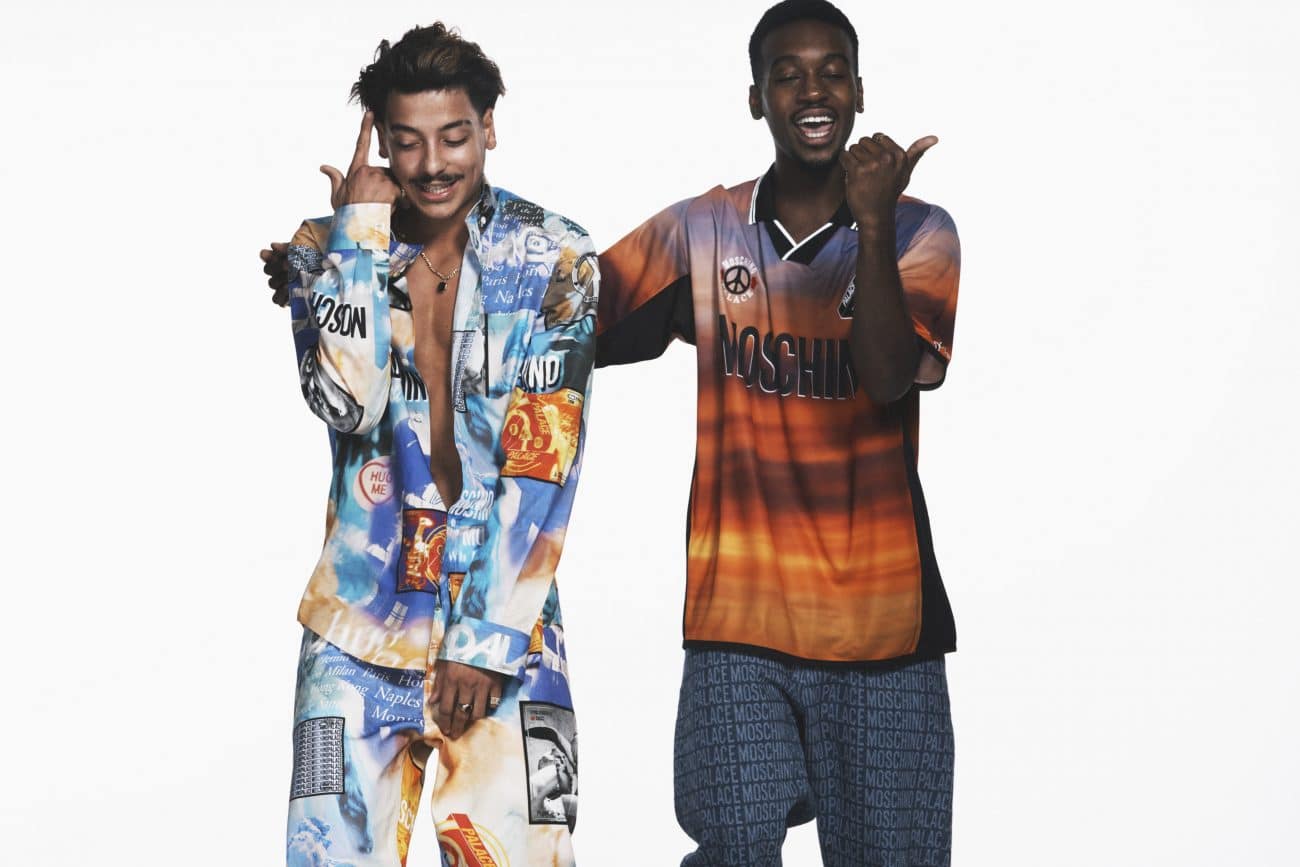 Seminal skate brand PALACE collides with Italian luxury house MOSCHINO to bring you PALACE MOSCHINO.
PALACE MOSCHINO seamlessly blends MOSCHINO's fashion iconoclasm with PALACE's iconic streetwear aesthetic to create a limited collection of Ready-To-Wear, Accessories and Skate Hardware.
Collection highlights reflect both brands unique sense of humour and feature luxe printed puffers and shearling jackets, witty knits and shirting mixed with casual hoodies, T-shirts and monogrammed denim, and a leather milk carton bag.
"Moschino is one of our favourite brands of all time: chic, sexy, innovative and properly funny. Working with them has been a full-blown dream scenario for us and we are still buzzing on it." – Palace
"I was happy to collaborate with my long-time pals at Palace to create this collection full of peace, love and hugs." – Jeremy Scott
The collection is brought to life with a campaign by Palace and David Sims.
Available in PALACE and MOSCHINO Stores Worldwide.
Online palaceskateboards.com & moschino.com