Meet the inspirational Stephanie Farah, a 29-year-old entrepreneur with 3 fully-operational businesses under her belt
Interviewed by Nadia Warrayat Stephanie Farah is of Lebanese-South African origin, and has spent the majority of her life living in Dubai, UAE. She graduated with a degree in Communications from Northeastern University. Stephanie founded Empyre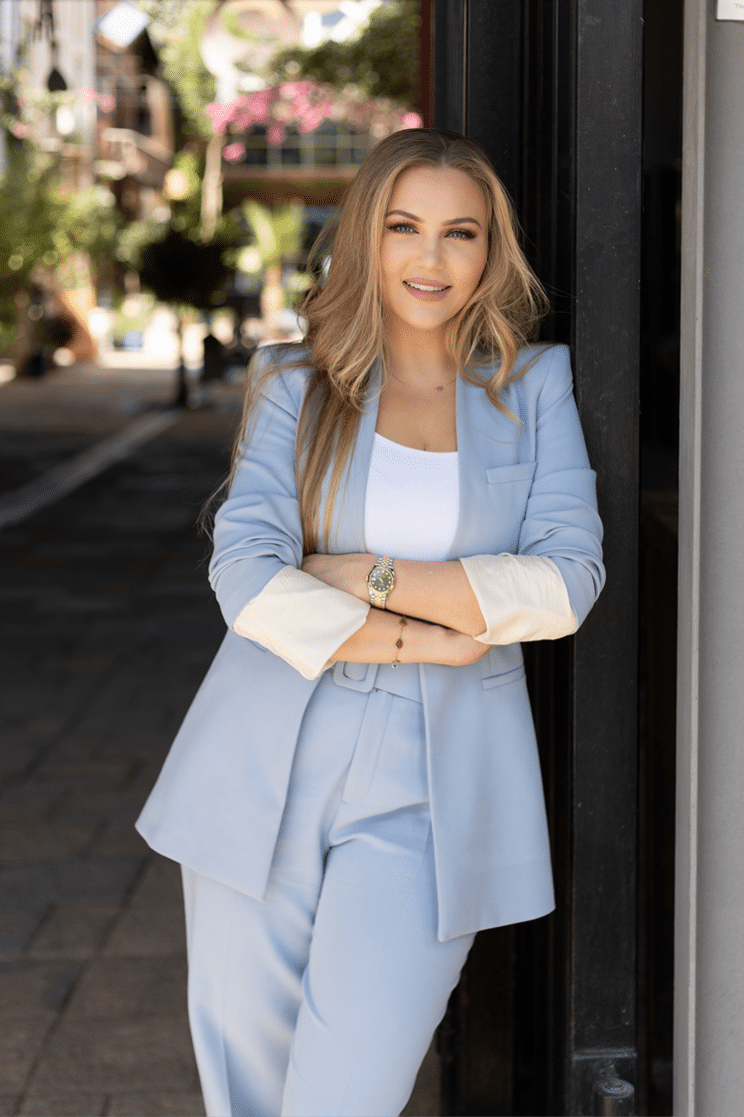 Interviewed by Nadia Warrayat
Stephanie Farah is of Lebanese-South African origin, and has spent the majority of her life living in Dubai, UAE. She graduated with a degree in Communications from Northeastern University. Stephanie founded Empyre Communications, a leading local PR agency in Dubai back in 2017 with prominent clients like Sheikha Salama Bint Hazza Al Nahyan, Dnata, Sheraton Grand Hotel, Tier E-Mobility, 7 sisters and Antika Bar, and many more. She went on to launch her second company in July 2019, a unique interior-upgrades company called The Tile & Wrap Society, which has rapidly grown and changed the interior landscape with revolutionary products and services; 3D Peel and Stick Tiles, and Architectural Vinyl Wrapping services. In addition, Stephanie has recently founded her third venture as the Co-Founder of Stor.ae, an e-commerce fulfillment business that provides full e-commerce solutions from website creation, fulfillment to distribution on various aggregators.
Something drives you to conquer and lead at an age where life still revolves around the concept that – friends are everything – can you pin point the source of flame that fueled you against the current?
The source is definitely from within, there has always been that desire inside of me to start my own business. While my friends and family have been my backbone, no one walked my shoes and ran the miles I embarked on in this journey. I always had a social personality, coupled with a risk-taking attitude and character that wanted to do things 100 percent.
You kicked off your career as a journalist with MBC and took a detour into the PR field that led you into establishing your own business in the same field. Can you walk us through that timeline?
I kicked off my career with MBC writing articles at twenty-three. One day I spoke to the Editor in Chief about creating an entertainment division. It was approved so I carved out a niche for myself and I began attending red carpet events and film festivals around town, interviewing celebrities like Ahlam and Nancy Ajram. It was the first time such an undertaking took place. I wanted to be a presenter previously so I was trying to prove myself but slowly I realized I didn't want to be writing all the time. And also, since MBC is very Arabic focused that led me to move into PR.  It came down to hearing such great things about PR as a dynamic industry, and a social butterfly haven. I saw it as a match made in heaven, it was one of those industries that fit my personality.
When you got into the PR field it seems to have put you on the path of exploring your next big gig, what about it influenced you?
PR was the perfect career for me as it's a very social, dynamic, and 'go-getter' job, and whilst I was involved with PR, I found myself working rigorously throughout my career. I handled more than twenty accounts at TOH PR, where I gained a lot of my experience. Although I had a strong personality prior to joining TOH, it solidified who I was, put me on the path of knowing what I wanted to do and trained me to pursue what I want.
Upon moving to my next job at Havas PR, I had an epiphany one morning on the way to work, and felt this urge to just start my own thing. I had the experience, worked with a pool of highly-acclaimed clients, and I just felt so ready to begin my own journey. Upon leaving the agency, I reacted quickly, hitting the phones and blasting out emails left right and centre to personal contacts and other local businesses. I did this for weeks until I landed one client, which led to 2 others in the next month. It was literally a domino effect from there, but it wasn't all that easy. It took a countless number of sleepless nights, hard work, and persistence. I took the leap of faith and purchased my trade license, and decided to finally relay the news to my parents that I had started my own company, who had no idea that I had left my job 6 months back. I think the best part about all of this was seeing my parent's reaction to the news – I was the first in the family to break away from traditional 'day-to-day' jobs, and start my own business, which has led me to 2 other businesses.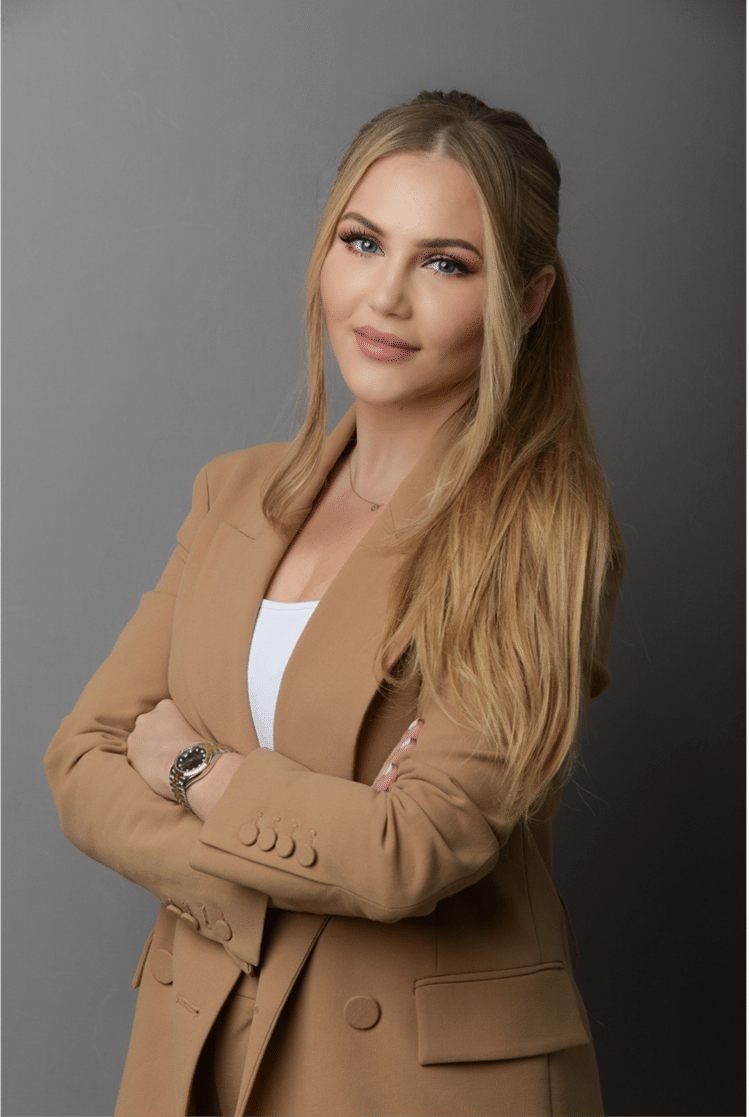 Did you have any doubts about starting your own thing and if so, how did you overcome it?
I definitely had doubts but even when I catch myself doubting myself, I never let it stop me from moving forward. People sometimes feel it in their core that what they want to pursue is the right thing to do, but the fear of the unknown stops them. I don't allow fear and doubt to come my way, I'm an absolute doer and the risks are all part of the journey.
You're at an age where friendship takes precedence over personal growth and time, did you have to let go of friendships or are you able to balance between both?
I have many circles of friends that have been amazing supporters and I feel truly lucky to have them in my life. Whenever we are together, they always remind me of all of the things I have accomplished, and continuously express how proud they are. It's a blessing to have such supportive friends around me.
At the same time, my social circles have significantly changed. My friends that stayed with me are the ones that have supported me all the way through. I've become really close friends with other business women, one of whom I met at the Lamborghini building when we had an office there – Anam Clarke – who is the Founder of The Designers Studio. She and I, being female entrepreneurs, found our friendship over similar lifestyles and common interests in business – we are committed to the grind, and face whatever challenges come our way. Having almost become attached to the hip, she has become my go-to person when I need a listening ear. We definitely inspire each other as we can relate to one another!
You started another interior renovation business recently, how did that come about?
During the pandemic when we were properly locked down with me being the crazy hyperball that I am, I needed to channel my energy. So, I started rearranging my house. There was one aspect to my home that didn't sit right with me- my kitchen backsplash. I googled all sorts of ways to spruce it up, and couldn't find any solution locally. That's when I came across a product in the United States called 3D peel and stick tiles.
After a lightbulb moment, myself and my partner came to the realization that this product would do wonders in the Middle East market, and can transform so many homes. Since we always wanted to start an ecommerce business, we thought this was the perfect product and so we ran with this idea and prepared for its launch in the UAE. We created a bit of a pre-hype buzz, which garnered 15 orders the day during the frist week. We then adopted another game-changing solution called Architectural Vinyl Wrapping, which has the ability to spruce up kitchen cabinets, countertops, walls etc, changing the colour and style of them without damaging the underlying surface, allowing for us to create 360 transformations. These products have been popular amongst renters and homeowners alike in the UAE as they are easy to remove, take a short amount of time to install, and can last for years. Residents can now go from a dark outdated kitchen, to a bright modern Pinterest-inspired kitchen. It costs 70-80 percent less than traditional renovation and on average our kitchens cost anywhere from 2k up to 10k. As of today, we have styled 300 homes!
You sound like you have the voice of a singer; do you have any significant hidden talents?
It's funny you ask, a handful of people have asked the same. Yes, singing was a huge part of my past. I was a contestant on The Voice Arabia in 2014, where I sang chandelier by Sia. I also did an opening act for Flo-Rida during a concert in Dubai in 2010. I've sung at hotels and events and participated with the Virgin radio competition and on Dubai 92. Back in my high school days, I was called for an interview on the Kris Fade  show because of a video I made on Youtube where I did a cover of Lady Gaga's Poker Face that went viral. Although it is still absolutely my passion, I am currently not pursuing music, though I do it every now and then, but now I'm focused on a completely different world.
With a growth mindset like yours, I anticipate something is cooking. Do you have any future plans that you can share with us?
I am in the soft launch phase of a new e-commerce solutions company that myself and two others have created. We provide the entire 360-degree support for ecommerce startups, from storing their temperature-controlled warehouses to helping them get on different aggregators like noon, Deliveroo, amazon. We also fulfill their orders by packaging it and dispatching it. The concept came from one of the partners and we all joined forces to take it forward.