Leg of Lamb with Apricots and Herbs 
By Paul Estorffe This delicious dish is best prepared the day before cooking to enhance the flavours. This means less work in the kitchen on the day you want to serve it. Perfect as it leaves you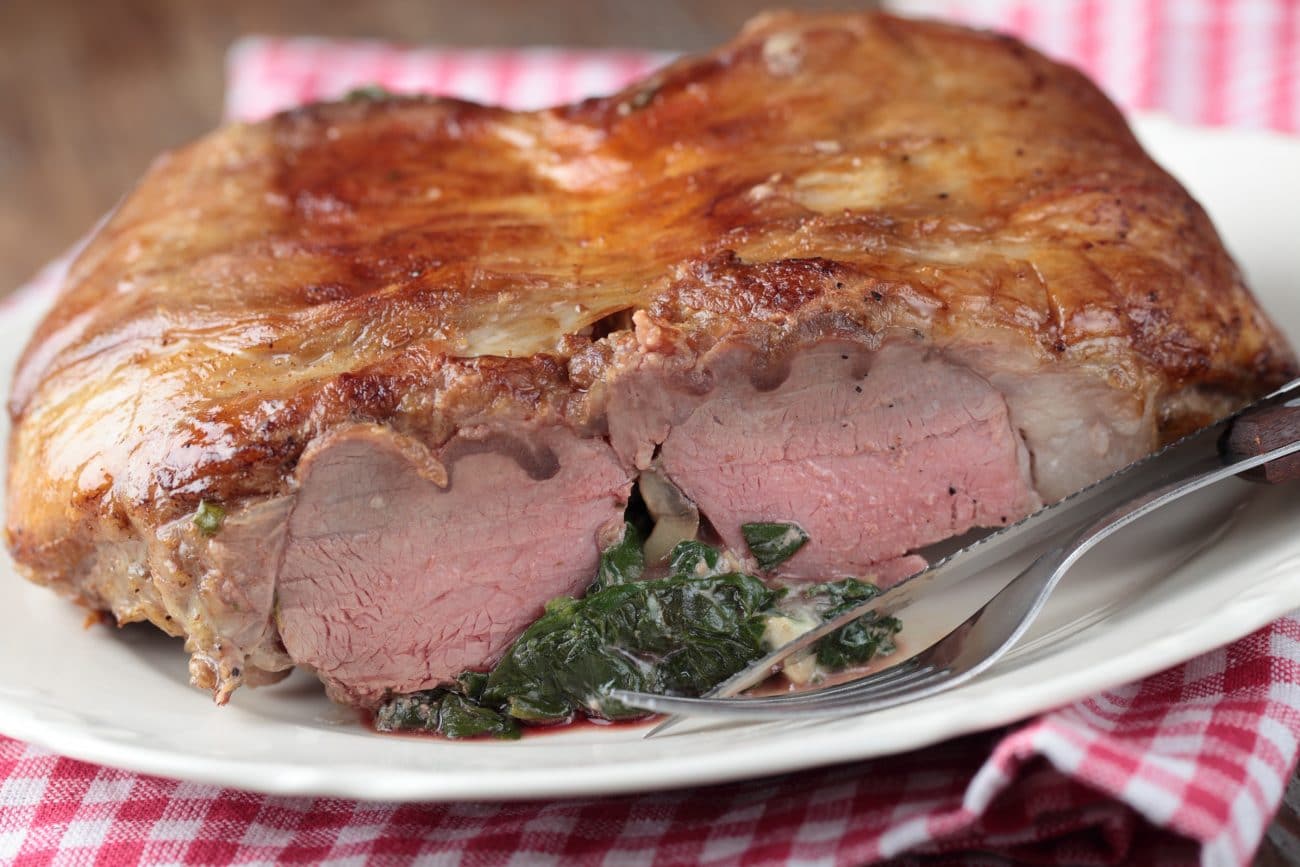 By Paul Estorffe
This delicious dish is best prepared the day before cooking to enhance the flavours. This means less work in the kitchen on the day you want to serve it. Perfect as it leaves you more time for other things.
Ingredients:
1/3 cup dried apricots, finely chopped
3 cloves garlic
1 cup fresh parsley leaves (not dried, please!)
½ cup mint leaves
1 tbspn finely diced rosemary
1 tbspn Dijon mustard
Sea salt and black pepper, freshly ground
3 tbspns good quality olive oil (extra virgin)
1 boneless leg of lamb, around 1 ½ kgs, larger if you want, up to 2 kgs
1 cup chicken stock
¼ cup dry white wine or extra chicken stock
Directions:
Cover the apricots with ¼ cup boiling water to soften a little for 5 mins.
Pulse the garlic, parsley, mint, rosemary, mustard, ¾ tspn salt and ¼ tspn black pepper in a food processor until chopped. Don't stop the machine and add olive oil until it becomes a thick paste.
What a wonderful aroma! Drain the apricots and add but do not pulse anymore.
Lay the meat out flat and pat dry. Remove any really fatty pieces. As you want the thickness of the meat to be even before you start to roll it, lightly pound with a meat mallet to even it out and try for a rectangular shape. Season.
With the inside of the meat uppermost, spread the herb paste all over it. Now starting at a short end (like a Swiss roll), roll the lamb up as tightly as you can. A little kitchen string is useful here to keep it tightly rolled, rather like a parcel, so the wonderful paste doesn't run out. Tie it at regular intervals. Now wrap it snugly in plastic wrap and pop it in the fridge for at least 8 hours; overnight is even better. Remember to leave it out of the fridge for about an hour before roasting.
Heat oven to 350 F and put a rack in the centre. Put the unwrapped lamb in a suitable sized roasting pan (not too large otherwise the juices will dry up) and roast for about an hour.
Start checking after about 45 min. as you don't want to dry out this marvellous piece of meat. Let it rest on a cutting board.
For a flavourful jus, add the chicken stock and wine if you are using, to the roasting pan and put it on to simmer on the stove over a low heat for just 3 or 4 minutes, stirring frequently to release all the tasty little bits that are at the bottom of the roasting pan. If there are any juices on the cutting board around the lamb, add these too. Why would you waste them? Now simply strain the jus and adjust the seasoning before serving with the sliced lamb. Delicious.