La Vie Est Belle Soleil Cristal
One Smile To Light Up The World Julia Roberts, the ambassador for Lancôme's iconic fragrance, embodies radiant Happiness for La Vie est Belle Soleil Cristal. When she smiles, the whole world smiles back. Captured in a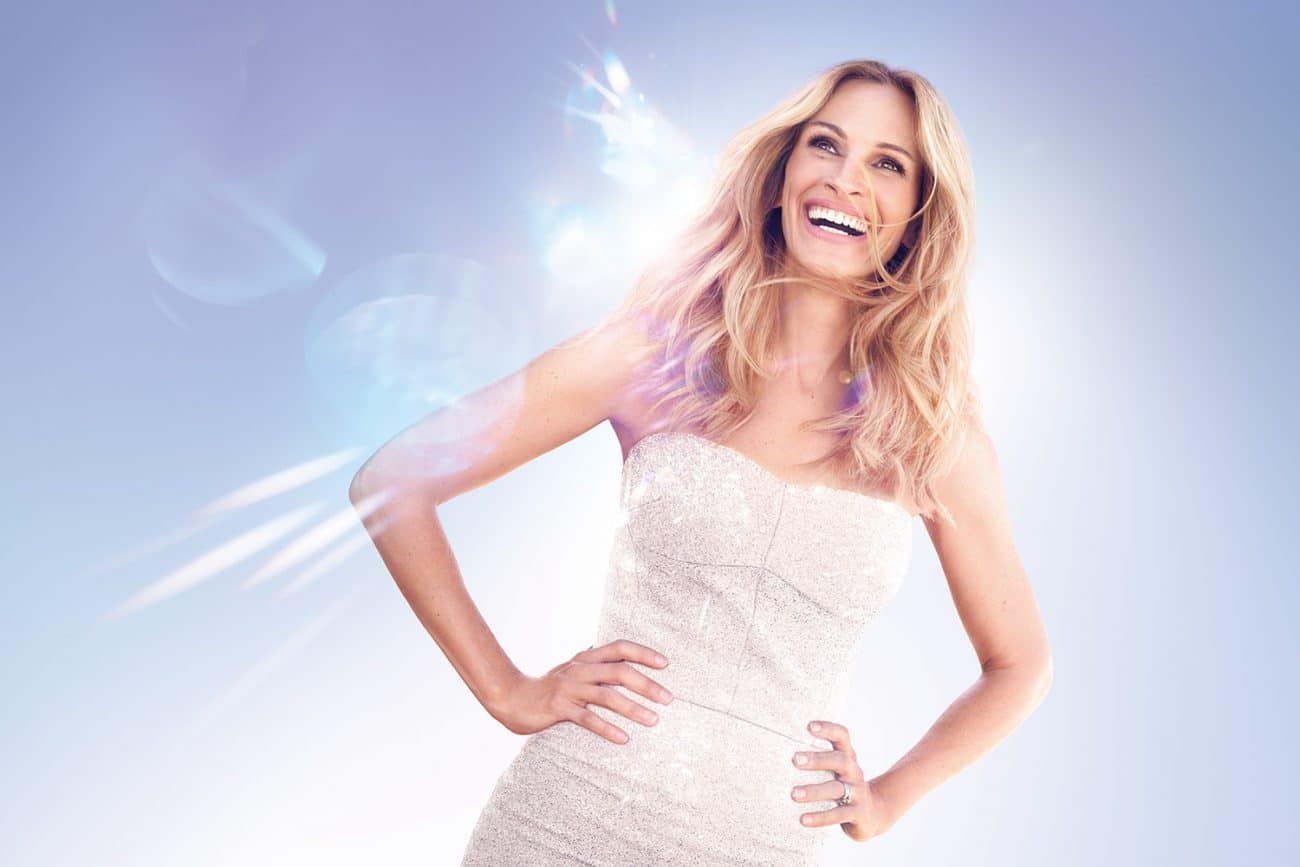 One Smile To Light Up The World
Julia Roberts, the ambassador for Lancôme's iconic fragrance, embodies radiant Happiness for La Vie est Belle Soleil Cristal. When she smiles, the whole world smiles back. Captured in a moment of  pure happiness, her glowing complexion is highlighted by her white dress, whose sparkling reflections echo the wings on the fragrance's bottle. Holographic flares suggest the sun light that highlights her natural radiant beauty. However, in this light-infused campaign, the real star is the resplendent woman whose smile is all it takes to light up the world.
Radiant Happiness
Happiness is more than just a feeling. It's an energy. It's a positive vibration and a halo of light given by those who are truly happy. Lancôme has cultivated a vision of  generous and radiant happiness and considers happiness to be the very expression of  beauty. Lancôme drew inspiration from this conviction when it designed the latest version of  its iconic fragrance, La Vie est Belle Soleil Cristal. This fragrance features a radiant trail like a halo of  happiness. All she has to do is be herself. The warm and radiant woman of  La Vie est Belle Soleil Cristal lights up the world with happiness. From her attitudes to her movements, everything about her spread a luminous "joie de vivre". Her beauty is truly dazzling. Anyone around her feels radiantly better. And when she smiles, the world smiles back to her.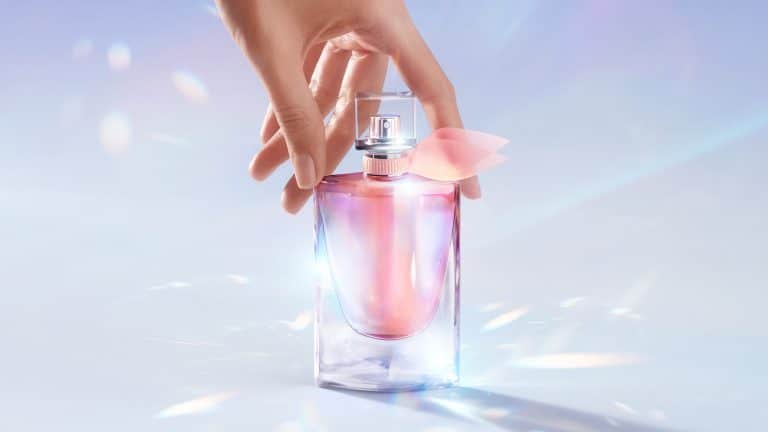 An Addictive Trail With ASun-Drenched Aura
Enjoy the most radiant smile, now captured in a fragrance. A trail of  solar notes, La Vie est Belle Soleil Cristal lights up and illuminate the original fragrance. It shines even brighter.Like a smile that lights up a familiar face, solar notes illuminate the iconic accord of  La Vie est Belle, from the inside out. At the heart of  this composition, a trio of  sweet white flowers: jasmine, orange blossom, and ylang ylang, married to a solar coconut accord that highlights their creamy, velvety texture. This warm, sensual and incredibly evocative accord contrasts with bergamot and mandarin, which bring an immediate and sparkling sense of  freshness to the perfume. The duo of  Iris and Patchouli, the iconic signature of  La Vie est Belle, is paired with the delicious and addictive vanilla that gives an unprecedented radiance.