Interview with Priyanca Dhami Creative Director of Dhami London
Priyanca Dhami is a truly remarkable woman, remarkable because of what she has overcome to be Creative Director of the fabulous shoemakers to the stars, Dhami London. A childhood illness spurred her on to design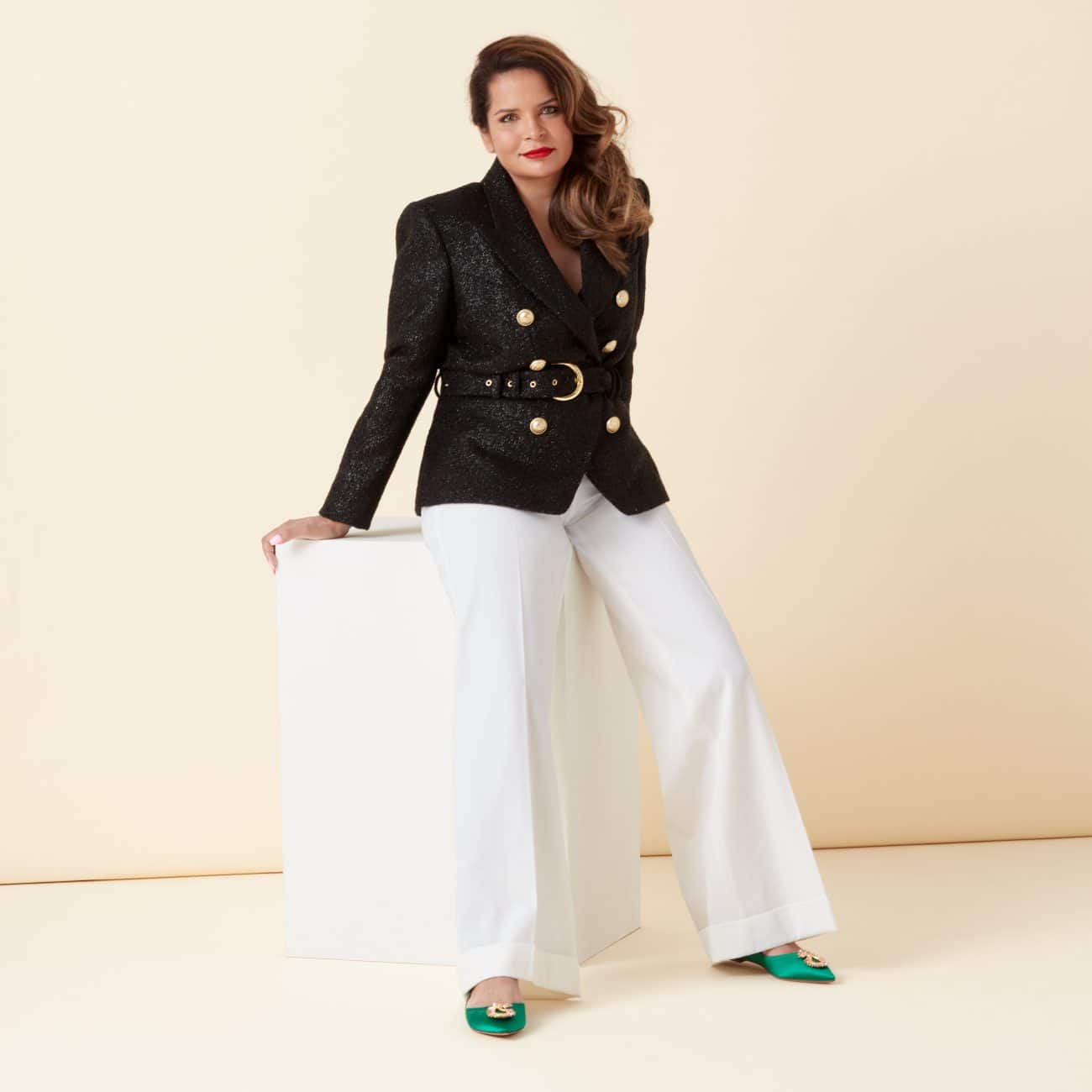 Priyanca Dhami is a truly remarkable woman, remarkable because of what she has overcome to be Creative Director of the fabulous shoemakers to the stars, Dhami London. A childhood illness spurred her on to design and create beautiful shoes that were not only gorgeous to look at but so comfortable that they put a smile of the faces of the wearers. Craftsmanship is provided by her link to one of Italy's oldest and finest ateliers. Dhami London's ethos is a passion for fashion with comfort. In an interview with us she reveals her thoughts on several topics.
What brought you to the world of shoe design and where did you train?
From an early age I was obsessed with the wonder of women's shoes, their elegant forms, sensory materials, and vivid colours. I always remember my mother popping on her heels- empowered, vivacious, beautiful. having contacted polio as a baby I thought I would never experience that feeling. I was wrong. my joy came from creating my own designs a personal style that fuses eastern vibrancy with western elegance and creating beautiful footwear for others that makes us all feel our best and I am a self-taught designer.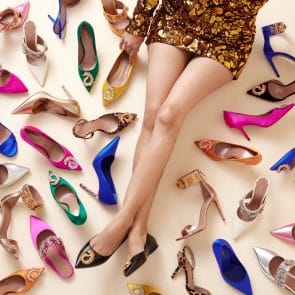 What inspires your designs most? People? Places? Experiences?
As a child I loved to roam the glorious ancient palaces of Rajasthan, not realizing how their intricate architectural beauty and the vibrancy of the local people would shape my creativity and shoe design in years to come.
Which architectural structure has inspired your designs the most?
My designs are inspired by the murals on the walls of Royal palaces of Rajasthan.
A lot of designers go for extravagance, sacrificing practicality and comfort along the way. Your shoes are heaven to wear, but they are sleek and beautiful as well. Has your own childhood health experience influenced your design and how do you go about ensuring that they can be both practical and supremely stylish?
I wanted to create elegantly playful footwear that makes a statement season after season, all handcrafted in the home of the finest Italian shoe maker, River del Brenta by one of the oldest and most exclusive Italian family-owned ateliers.
In your opinion what's the unmissable ingredient for the ideal shoe and which one of yours would you term the perfect one?
The Buta range which is crowned with an iconic paisley jewel made with Swarovski crystals brings together the beautifully intricate details from the Rajasthan heritage and the elegant magic and sparkle of the modern world. The Buta jewel comes in 4 colours- gold, pink, silver and silver/emerald green.
The Natalie bracelet pattern is embellished with integrated 3D lotus flowers. made with high quality metal, Swarovski crystals and finished with real gold finish. All handcrafted in the home of the finest Italian shoemaker, River del Brenta by one of the oldest and most exclusive Italian family-owned ateliers.
Are there any destinations or cities that influence your designs?
The middle eastern architecture the details of craftsmanship of the magnificent Sheikh Zayed Grand Mosque really inspires my designs and creativity.
If you could design a custom shoe for any woman throughout history, who would you choose?
It would be for Winnie Harlow, as I love how she inspires people to embrace who they are and be proud of it and the shoe would be a gold sling back heels, crowned with a gold iconic paisley jewel made with Swarovski crystals.
Give us an insight into your next collection. What can we expect?
Just watch out for the next collection I don't want to give too much away but we are introducing the Paisley Jewel in a new color range, new vibrant fabrication also a new introduction to a 3D Lotus Jewel.
What advice would you give to upcoming fashion designers?
Do not give up, follow your dream, and work hard towards it. Even if you must face the toughest obstacles to achieve it. But do not give up, believe in your creation, and have faith in your product.
Quick ones.
Most inspirational city for fashion?
It would be London as my shoes are designed in London and I am from London, I feel London has a unique/fashion forward feel
Most valued personal belonging?
Would be my wedding ring
spending time with my family makes me smile
Not been able to walk in a beautiful pair of heels
It would have to be Byredo- Gypsy water
My favourite food would be Italian and Indian home cooked food