Interview with Natalie Banks from a Journalist to the founder of the non-profit UAE based organization in defense of marine life
Interviewed by Nadia Warrayat Give us a background on yourself and who you are outside of work? I grew up on the east coast of Australia before my father's job took the family to Perth, Western Australia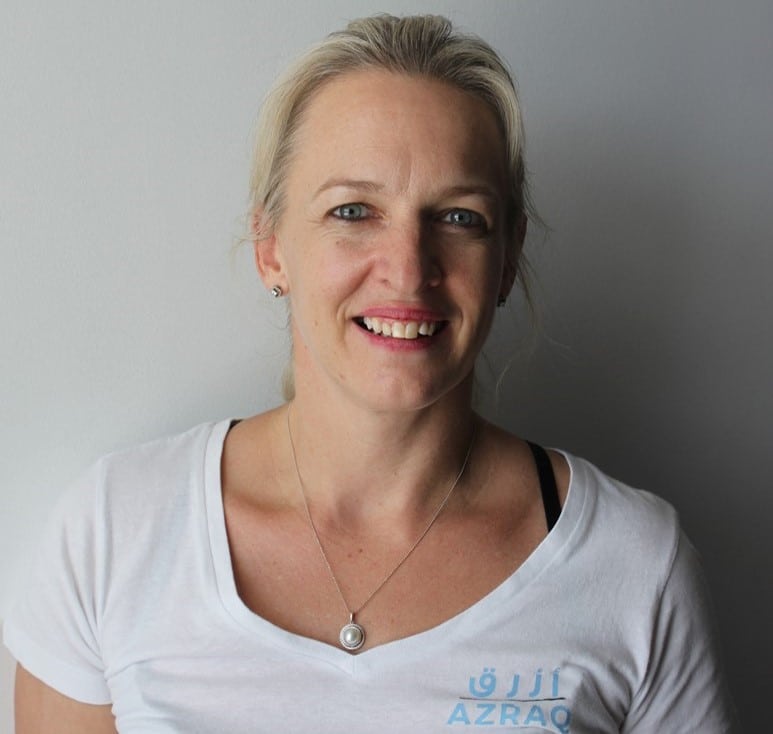 Interviewed by Nadia Warrayat
Give us a background on yourself and who you are outside of work?
I grew up on the east coast of Australia before my father's job took the family to Perth, Western Australia to live when I was 11 years old. I graduated from high school and went to university, where I graduated  with a degree in radio journalism and a graduate diploma in journalism. As a result, I got an internship at a radio station and then for a community newspaper, before I successfully applied for a role as a media advisor for a Western Australian Senator on a 12-month maternity contract. It was here that I realised my passion for politics and decided that I wanted to continue being a media advisor in the political arena, and secured a role working for a Victorian Member of Parliament. After moving back to Melbourne, I eventually would go on to meet my now husband of seventeen years who would introduce me to activities in, on and around the oceans. One of the activities he introduced me to was snorkeling, which eventually saw us both get involved in scuba diving. It was while training to become a scuba diver, that I would experience the rare opportunity of scuba diving with a juvenile whale shark which led me to become involved with conserving and protecting the marine environment.
If you were to have a conversation with your younger self, what would you tell her now that you are following your passion as the founder of the non-profit organization Azraq?
I would tell the younger version of myself, not to feel the need to change your personality, despite being called stubborn and determined by adults. It is this tenacity that you will rely on when it comes to protecting the people and things that you love.
You made a leap in your career by shifting directions from writing about a variety of topics in journalism to founding a non-profit organization focused on the protection, defense and conservation of marine life, how did that move come to fruition and was it an easy decision to make?
My journey into marine conservation started as a scuba diving trainee. My experience diving with a juvenile whale shark set me on a path to want to conserve and protect the marine environment, but did not know much on how to go about it besides becoming a scuba diving instructor and teaching others about marine conservation through Project Aware. Project Aware works closely with the scuba diving fraternity. My future in marine conservation solidified however when I was working in Perth, Western Australia in 2013 and the State Government, which I was working for at the time, introduced a policy to catch and kill sharks as a way to protect beach users. This was one policy that I  adamantly opposed and I was moved to do all I could to stop it. In doing so, it took my life in a trajectory I never thought was possible. After having my requests to meet with the policy makers ignored, I felt compelled to rally against this policy with fellow marine lovers, resulting in record breaking attendance and submissions to the State Environment Protection Authority. I ended up leaving my job at the State Government before they would fire me and started working full-time on shark conservation, which led me to focus on numerous issues that impact the marine environment. The decision to quit my long-time career was an extremely tough choice to make and I questioned the decision and myself for weeks. However, looking back, it was the best course for me at the time.
Not many people are inclined to feel empathetic towards the marine world, let alone to go out of their way to protect them in whatever capacity. Can you go back in memory lane to pinpoint how you developed such an empathetic passion ?
Having the opportunity to scuba dive with a juvenile whale shark was the exact moment when I felt an overwhelming desire to want to protect the marine environment. I was in awe of being able to see this majestic creature, which was around 5 meters in size, literally glide in the waters above me. She seemed so close that I could touch her and I felt moved to tears seeing her in what appeared to be such a serene moment.
Can you elaborate on how protecting the waters and its inhabitants could be done on an individual level besides avoiding contamination, tell us more about what you advocate against in protection of the marine ecosystem?
In order to conserve and protect the marine environment, we need individuals to play their part. Human beings rely on trees and oceans for oxygen and thereby their survival. Both of these are being impacted by adverse human activity. Ocean pollution has received its fair share of attention of late, however it does not fully encompass the impact we have on oceans by involving in a range of activities such as our reliance on fossil fuels, food habits, desalination plants, even the clothes that we wear! Some key ways individuals can assist in the protection of the marine environment are to:
Limit the consumption of oil, electricity and gas, wherever possible
Reduce meat in diets
Change habits to focus on reusing items rather than single use options
Buy clothing made from natural fibres
What is the strategy you adopt at Azraq to protect and conserve the marine ecosystem and species?
Azraq is about educating, motivating and activating the community in order to create a  positive change. Each of the three elements have their own importance and place in achieving the overall goal. Education and raising awareness are important because awareness helps us understand our impact on the environment. Keeping ourselves and those around us motivated because we all need encouragement to make a change and break old habits. Finally, activation is crucial as we need individuals to raise up to the occasion and fix some of the mistakes done to nature. In Azraq, this means picking up marine litter and removing it from the natural environment even if it's not your trash, planting mangrove trees to offset carbon emissions and surveying coral reef structures to provide information to marine scientists to conserve coral reefs for future generations.