Interview with Aurore Nio, co-founder of the luxury sports e-commerce platform Ninjoo
Interviewed by Nadia Warrayat Tell us a little about yourself? I was born and raised in France. I didn't have a passport till I was twenty-two-years-old, because I was able to travel, live and work all over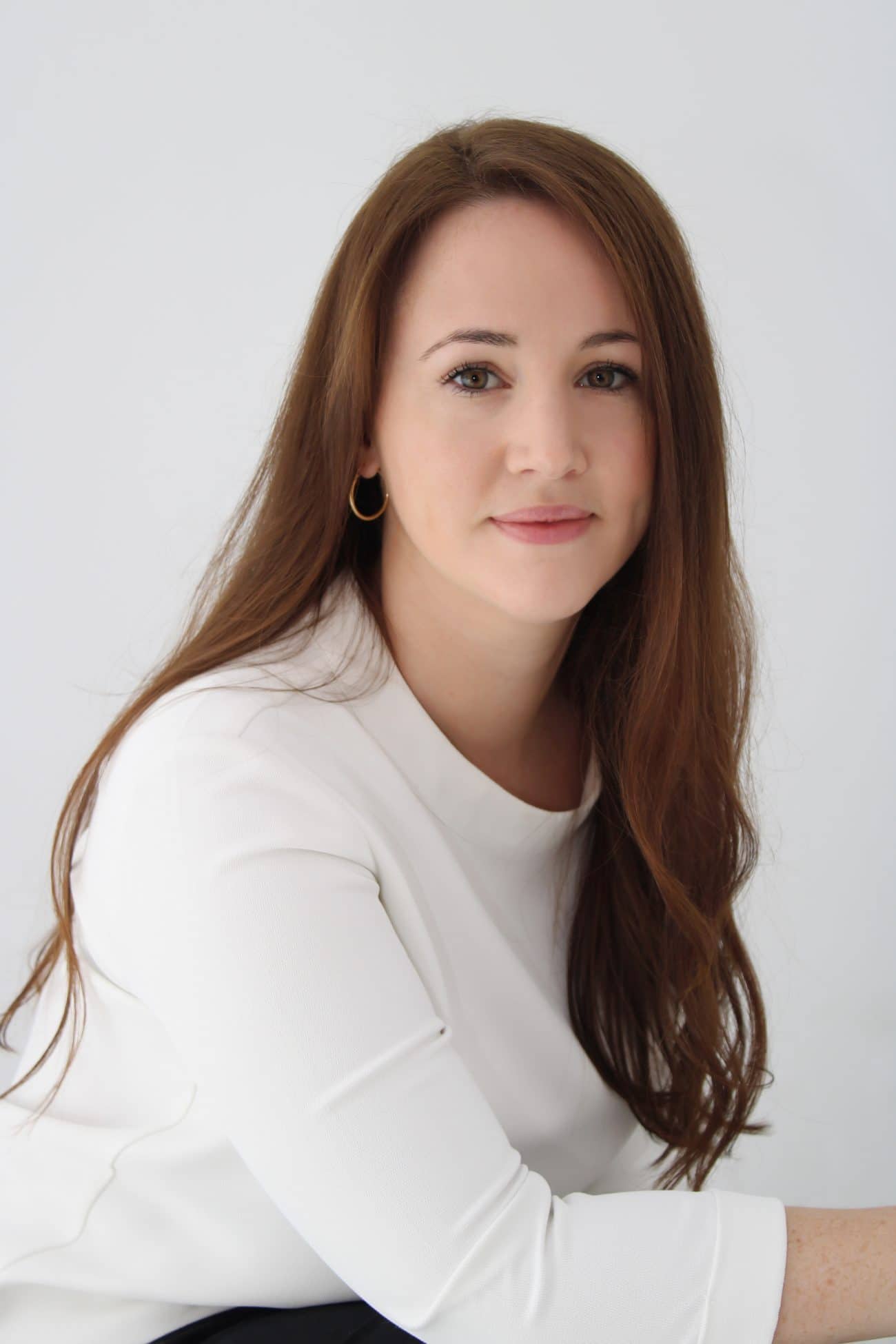 Interviewed by Nadia Warrayat
Tell us a little about yourself?
I was born and raised in France. I didn't have a passport till I was twenty-two-years-old, because I was able to travel, live and work all over Europe without one and didn't feel the need to go outside of that sphere. I moved to Wales where I completed my education and then at Bristol I worked at a digital marketing agency, and that sort of fell in my lap. My love affair with digital marketing began ever since then. I learned things I didn't know existed, like calling another website to link it to your own. I wouldn't call myself a risk-taker, I just go with the flow.
You started a very unique ecommerce concept in the UAE, tell us about your career path in Dubai?
I have been in Dubai for the past 9 years. I kicked off my career in digital marketing with Chalhoub Group for luxury, my next move was with the global sports brand adidas, where I was in charge of digital and ecommerce. I took some time off after having a baby and moved back into the workforce working for Estee lauder in e-commerce.
How did you move from having a stable career with the most prominent organizations in Dubai, to starting your own?
While my experiences were rich and I was very happy in the opportunities afforded to me, my entrepreneurial spirit led me to make a solid decision of venturing off to carve out a new path for myself as a business owner. I connected the dots, reconnected with an old colleague of mine from Adidas that loved luxury and fashion as much as I did. We both agreed there are opportunities for us to explore in the athletic field. Somehow, we brainstormed many ideas and one stuck with us like glue, and that was accessories! Imagine yourself getting back into the phase of working out, and you'll find that you will begin to search for accessories in aiding you to encourage you in your challenging new endeavour.
Are the products you source for athletes hard to source and who would these products benefit the most?
These products are handpicked from the best manufacturers in the industry, but they are hard to stumble upon from a simple google search. Our primary goal was to support consumers, we found that accessories reinvigorate and aid the athlete with motivation. These accessories are exciting and excitement is just as important as the workout process and recovery. Ninjoo is for athletes regardless of their fitness level, while these products are primarily for athletic consumers, we cater to the taste of those with superior taste in luxury and fashion, so for example some of our pool tables are found in 5-star hotels. We also have found that some of our premium products have been purchased frequently for gifting purposes owing to their uniqueness.
Do you have any competitors in the market?
We are the pioneers in creating a bridge between fashion and accessories for the sports world. We don't have any competitors, as this platform hosting all these premium products is unique and the first of its kind in the market.
Do you have any business partners?
I have joined forces with two other highly experienced industry professionals. One of the partners was a senior member at Adidas with a wealth of knowledge in analytics and management, furthermore was active in the retail industry for the past thirty years. The second co-founder is Saeed Al Naji, a serial entrepreneur with an accessory distribution business, he also owns the basketball hub in Al Quoz. We started this undertaking a year and a half ago, went live six months ago in January working on the concept and branding.
Can any sports accessory brand join Ninjoo?
We are not a marketplace, as a result we purchase the brands and have been actively working on differentiating this concept, therefore not any brand can sign up to be part of our platform.
What's Ninjoo's market reach?
Ninjoo was initiated six months ago locally in Dubai and sold across the Emirates. We are pleased that it has quickly spread across neighbouring countries in the GCC.
Where did the brand name Ninjoo come from?
We were in search of a two-syllable word, and somehow Ninjoo was the word we chose symbolizing bringing products that are unique. We later found that in Japanese it had a meaning that meant human compassion.
Can you give us examples of some accessories that you provide your consumers with?
Accessories according to our product and brands are innovative and are made with flawless craftsmanship, some are even handmade, made of solid wood and have unusual visual upgrades that you would find very compelling to add as a decorative item in your private space. Take for instance a swiss ball to be sat on, we did much research and found this great brand from Germany that truly nailed the perfect mock leather cover for a swiss ball. We found the most luxurious brands made to perfection that will not only compliment workouts but also be so visually appealing that the owner doesn't have to tuck it away in a storage room, rather it would be perfect in a corner of an office space or home.
A very relatable item would be the gym towel, it most often than not falls on the floor, the one using it wouldn't know which side to reuse again on the face. We have solved that problem by introducing a towel with a sleeve so it stays on the machine, and a pocket and two colours for each side. This innovative gym towel also has a magnet to secure the towel to the different machines at the gym.
What is your vision for Ninjoo ?
We want to be the number one destination for fitness lifestyle accessories in a platform that excites the consumer.
What is your favorite sport activity?
I used to do a lot of rowing and water sports back in France. I converted to becoming a yogi and Pilates lover since I came to Dubai.
What is your favorite item on Ninjoo?
My ultimate favourite product is the Bredder Balance Board, it is a beautifully handmade product and truly promotes creativity. Whether you use it to practice surfing tricks or to spice up your home workout, it is a great tool to have at home.
What prices do your products range from?
We cater to all budgets.
Our products are for everyone, you can buy gym chalk for 25 AED and your purchase can go all the way up to 540,000 AED. The higher priced items such as Hock's gold dumbbells which are made of solid 18 carat gold weigh 2 kilograms and is a made to order item.