How TikTok's Gen Z Users Are Reinventing the Introvert Through Fashion
Tik Tok has changed the world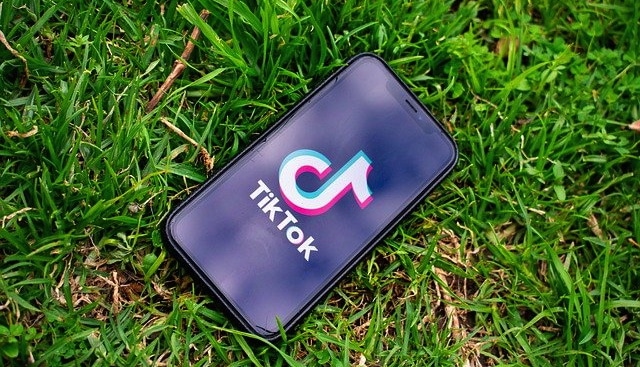 Tik Tok has changed the world…and fashion too.
For years, luxury has been at the forefront of fashion. More boujee means more style. Prada bags, Balmain blazers and Balenciaga shoes are the ultimate cool-girl aesthetic. The Paris Hiltons and Elle Woods' of the world were our icons, all decked out with their Chanel outfits and matching poodles. Being a style icon was limited to the ones who could dole out unlimited cash to payfor their newest scarf, while the underdog was the kid in the oversized hoodie and thrifted jeans. But, look around you now, and everyone, even Kendall Jenner, is wearing old charityshop Levi's. When did fashion change to make the messy kid a style icon, and the overdressed Plastic, a soon-to-be Karen?
When I downloaded TikTok in December 2019 (can't even remember what last Christmas was, now), my For You Page was basically flooded with thrift store hauls and baggy clothes and chunky trainers. To be honest, it didn't even seem abnormal because that's what everyone had started wearing, anyway, including me. But it got me thinking that the "cool girl" is certainly looking a lot different now. The "cool girl" is basically every girl. Everyone who was staying true to themselves in terms of style was their own aesthetic. Whether it was the retro girl, or the goth e-girl, the soft e-girl, sunflower-growing cottage-core girl, the thrift-store girl, or the oversized-blazer all-put-together girl. Whether they made their own clothes, shopped at thrift stores or bought sustainable $500 sweatpants. Everyone was organically, just themselves, and Gen-Z and TikTok has a big hand in changing what fashion means.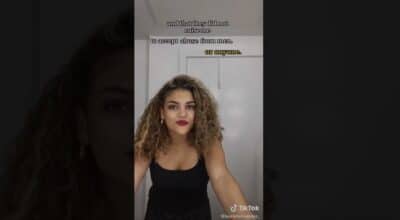 While the TikTok algorithm is beyond my understanding, one thing is clear: it's made for you, but it encourages more. A lot of the videos I see are similar to accounts I already follow, but a lot of them are unknown territories I never thought I'd cross, but now, I am addicted and can't get enough of it. One of my many personalities lives in cottage-core. I would have never in a million years thought that my biggest goal in life would be to live in the prairie and wear sundresses and make fruit cocktails and gather dried flowers in a basket to press into notebooks, but here I am now, fully daydreaming about this picnic-bitch lifestyle and Lirika Matoshi strawberry dresses. I would probably have thought this ridiculous, if someone mentioned this in high school, but this is exactly how the introvert has changed. Media and all other outlets had always shown us, that to dare to be different meant being the minority, but there is no minority anymore when it comes to fashion. Everyone is using the platform to provide their own fashion inspo. A New-Yorker doesn't even have to dress like Carrie Bradshaw, anymore. Shocker! There are a million different style personalities I channel everyday and mostly all of them are kinda funky. I want to be different now, and so does everyone around me. Standing out and looking like someone who I thought in rom-coms I would never dress like, is literally what I want to dress like now. Of course I want those bedazzled jeans, but I also want that grandpa polo shirt!
The way our mindset has changed has a lot to do with style icons around us, as well. Somewhere along the line, we fell in love with real people and stopped obsessing over unattainable celebrities. Girls like Emma Chamberlain and Devon Lee Carlson, who are style icons now, are gorgeous people who wear clothes we can actually afford. There is a much lesser discrimination in terms of economic class and style and it has undoubtedly given voices to those introverts and shy kids who sat at the back of the class. There has been major recognition of the potential that people hold, to make art out of nothing. TikTok's fashion community posts realistic fashion challenges to take part in and then promotes it for the entire community to acknowledge and embrace. The confidence and originality of Gen Z users on this platform has paved the way for the fashion community to branch out to incorporate everyone, regardless of their niche. Even luxury designers have begun to cater to this inherent need of consumers now to be relatable and genuine. With Dior combining forces with Nike, Juicy Couture with Urban Outfitters, Prada making baguette bags again and more brands striving to be sustainable and more transparent in their supply chains to also finally pay attention to Gen Z's needs of sustainability and iconicity, we see the change everywhere. There's only more to come as we slowly reinvent the industry further and further, taking it to bigger heights to incorporate everyone!
by Sunanina Jacob