Fashion Portfolios: The Angelina Jolie Edition
By Al-Hanouf  Sultan From wearing a blood-filled necklace to attending events in leather pants and a T-shirt, one cannot deny that Angelina Jolie is a woman who chooses to represent herself, character and how she wishes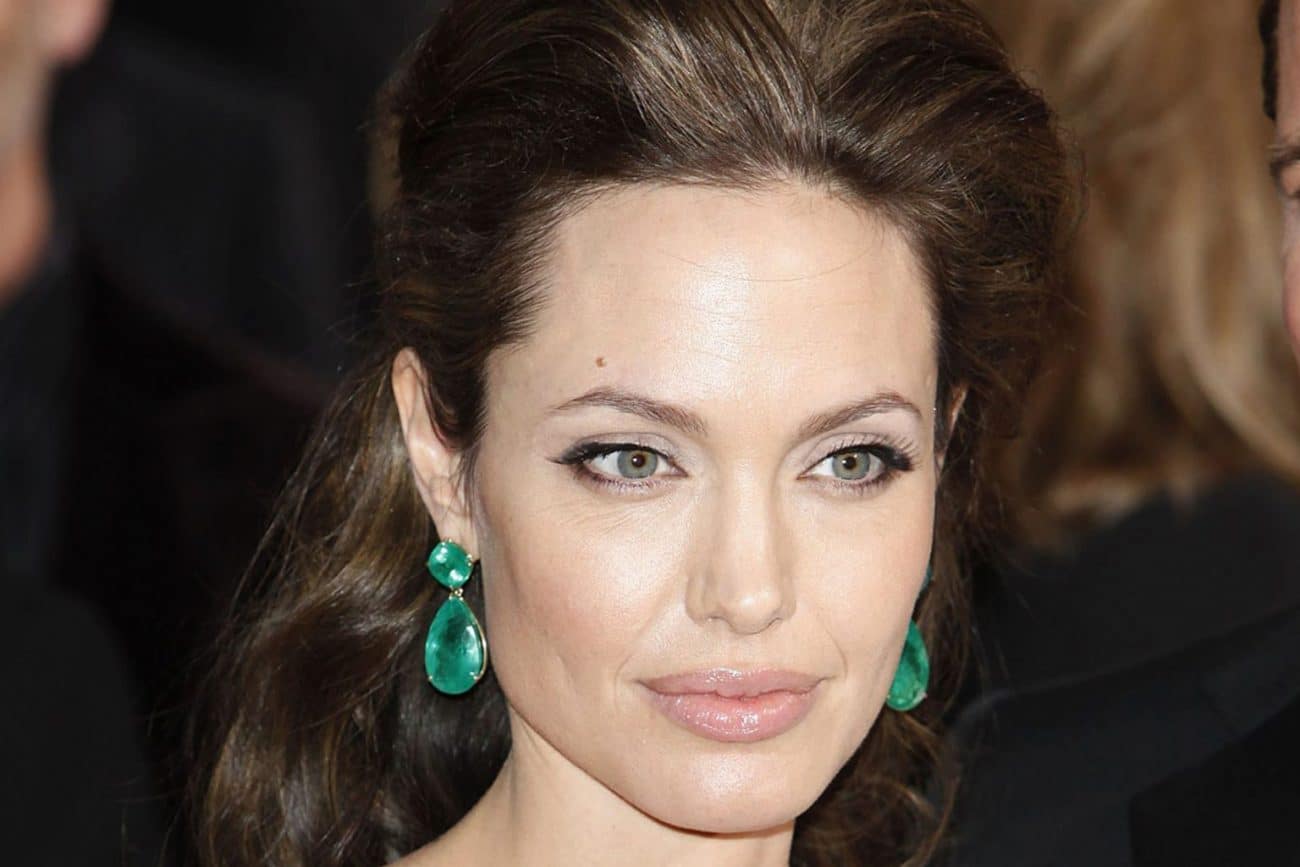 By Al-Hanouf  Sultan
From wearing a blood-filled necklace to attending events in leather pants and a T-shirt, one cannot deny that Angelina Jolie is a woman who chooses to represent herself, character and how she wishes to be perceived not only by what she claims but also by what she wears. Although we regularly come across her iconic looks from the late 90s & early 2000s on our Instagram feeds, it's safe to say the actress/ Director's risky days are long behind.
In the past decade and a half, Angelina Jolie became a mother to 6 children, a writer/ director, and has won multiple humanitarian awards. With all these developments happening in her life, Jolie managed to completely change the public's general perception of her. A huge contributor to this change, which allowed people to re-evaluate their views and beliefs surrounding her, is her style choices. After adopting her first son Maddox, Media outlets noticed a change in Jolie, she no longer seemed interested in stirring up the media when it came to how she dressed. Many believe that it was this time in Jolie's life that implemented the Maleficent actress we know and love today.
Angelina Jolie is a symbol of beauty and elegance for people all around the world, many women claim to look up to her when it comes to their fashion choices, some of her wardrobe choices are often compared to none other than Duchess Kate Middleton's style, due to how modest and refined they are. Yet Jolie doesn't disappoint, always putting a more modern, laid out touch on her style while still remaining elegant. This had made Angelina Jolie an Idle fashion figure for Arab women all around the middle east. Here is a look at some of the Writer/Actress/ director's most defining fashion moments.
Daily Wear
Considering Jolie's career, she undoubtedly has a full schedule, constantly attending meetings, when doing so we notice that the actress tends to go for a very professional look Altering between blouses and straight cut tops and dresses. She rarely goes above the knee when it comes to the bottom part of her outfit and occasionally wears pants to her work commitments. She never misses on her choice of foot wearing, which is usually high heels or boots attached to heels. She is known for committing to a certain color range when it comes to her closet, which makes matching outfits much simpler and helps create that signature look must people aim for.  Like many celebrities' big sunglasses are a staple in Jolie's daily wardrobe, more often than not she pairs her outfits with a matching coat which results in a more polished look.
Red Carpet Wear
The Hollywood A-lister is known for making statements when it comes to her red carpet looks, even when Jolie is not trying, all eyes go to her once she arrives. Even when walking a red carpet, Jolie seems to have a preferred cut, always having the top part of her be very fit, which helps show off her slender arms and small waist, yet she still alternates the bottom part of her garments, giving each dress its own identity. Jolie's go-to color is black, it's her trademark when it comes to fashion, when asked about the reason behind her choosing the color black, Jolie claimed it's because the color is 'utilitarian'. Currently, Jolie alternates between wearing black and white dresses when attending red carpets, however, she definitely has moments where she doesn't shy away from wearing an unexpected color.