Exude feminine elegance with Leem's AW20 Collection
Saudi Arabia's timeless modest fashion house, Leem launched its Autumn/Winter 2020 collection in stores throughout the Middle East and on the digital app, available in KSA. This season, Leem breaks the boundaries with bold tones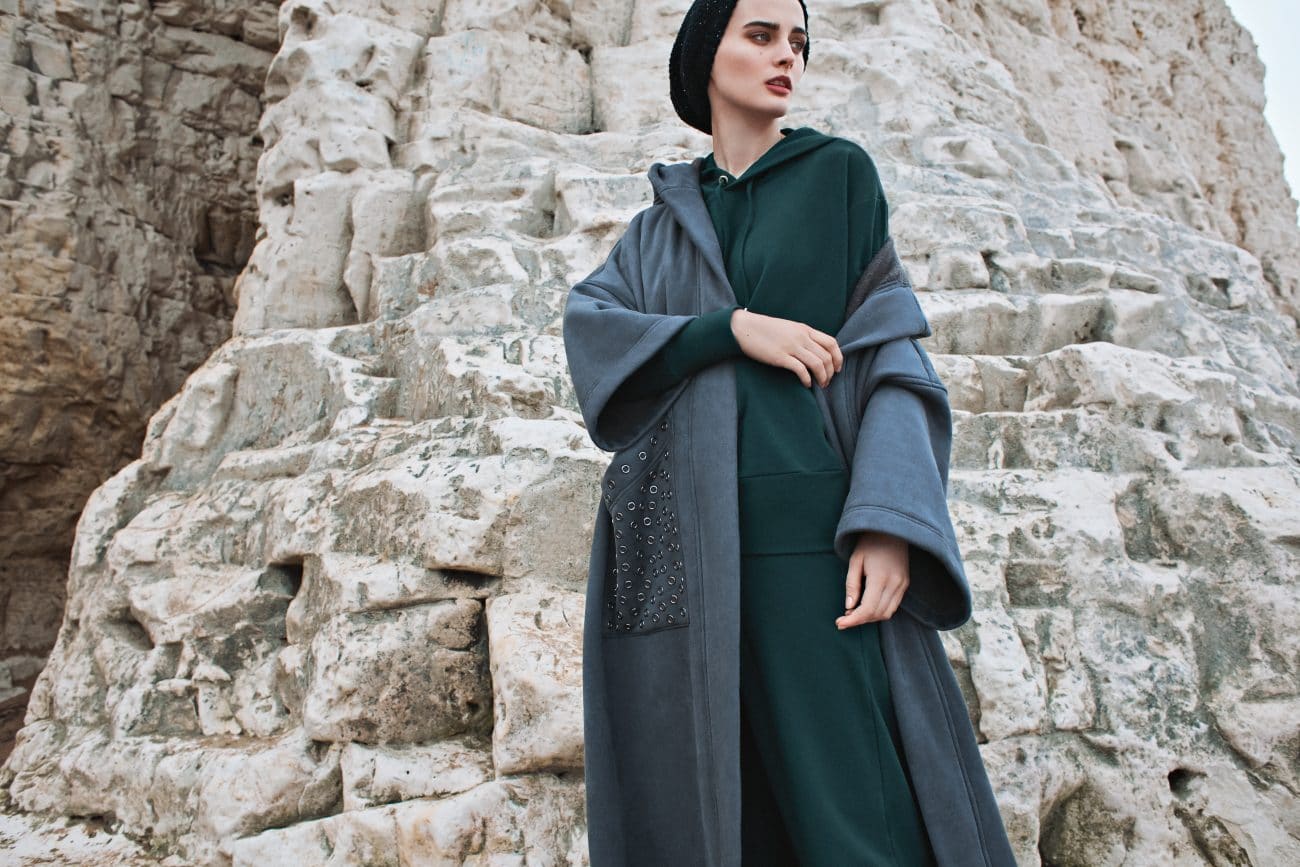 Saudi Arabia's timeless modest fashion house, Leem launched its Autumn/Winter 2020 collection in stores throughout the Middle East and on the digital app, available in KSA. This season, Leem breaks the boundaries with bold tones combined with light accents and natural shades, translated into versatile, pared-back lines that create a woman's wardrobe of essential staples for the cooler months ahead.
The collection opens with gorgeous embroidery details, shimmers and chain accents found on the shoulders and necklines of maxi dresses. Flowing skirts crossed with minimalist grey and kaftans fashioned with iridescent surfaces, including foil effects, give this range a dreamlike sheen. Flat sequins, bell sleeves and pleats also make a statement this season and enhance the dress code, via unique interpretations on minimal shapes.
Leem's AW20 collection further brings into play abstract and organic patterns that transform everyday clothes. Bold and narrow stripes, vivid flowers and prairie motifs, are all brought together in curated style – think dresses redesigned, printed and proposed in different forms and confirmed as key silhouettes for an essential day-to-evening look.
Layering is also front and centre for winter, with plays on texture and volume in a masterful game of accumulation. The abaya is back as the go-to outerwear in both earthy tones and burgundy. Worth noting is the Beige Faux Suede Abaya with studding detailing on exaggerated sleeves – a recurring theme. To revive the days with uncertain weather, turn to the brand's styled bishts and farwas for easy layering. Furthermore, the knitwear pieces mix comfort with elegance for a weather-appropriate look: cue oversized pieces with metallic studding and occasionally, a bit of zhush via playful finishes.
The palette this season can be found in gradient detailing, making an appearance on blouses, dresses and abayas in a dégradé mix of shades, ranging from plum to dusty rose, emerald to forest green, blacks and greys. The collection's tailored aesthetic is further pronounced by a powerful autumnal palette of rosewood, rust, mustard, light and dark khaki, wheat, camel, petroleum, navy and a blank canvas of winter white.
Since inception in 2018, Leem has earned a loyal modest fashion following globally and continues to expand brick and mortar steadily across the Middle East with ten store locations, and newly launched app for its KSA market.
The AW20 collection will be available across all Leem stores in the region and on the Leem app in KSA, on November 4th. For more information visit: www.instagram.com/leem_global