Ethan Allen Styles Top UAE Model, Chanel Ayan's Home
Iconic luxury home fashion brand, Ethan Allen, transforms Top model, Chanel Ayan's home into a true reflection of the influential star's expressive personality. As a longtime fan of the Internationally acclaimed brand, Chanel appointed Ethan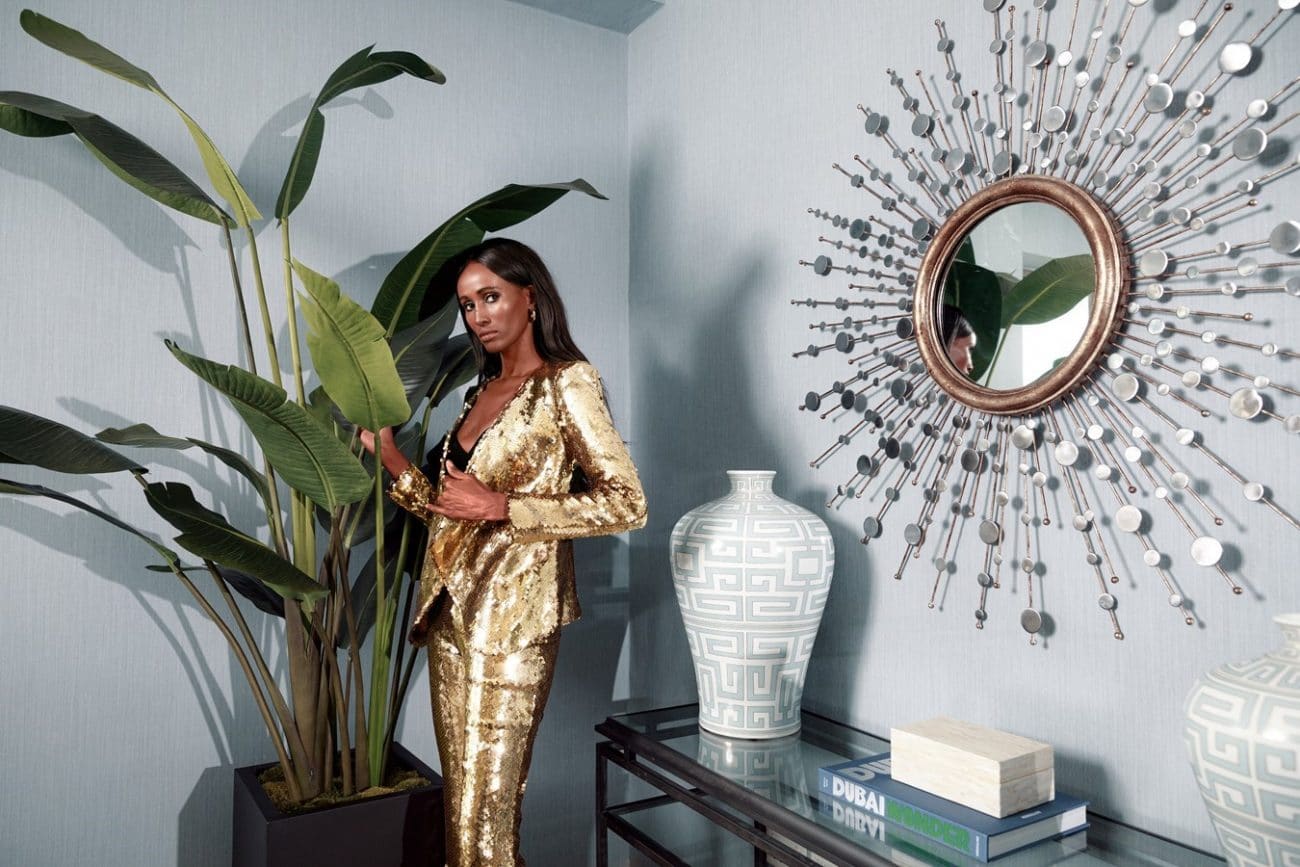 Iconic luxury home fashion brand, Ethan Allen, transforms Top model, Chanel Ayan's home into a true reflection of the influential star's expressive personality. As a longtime fan of the Internationally acclaimed brand, Chanel appointed Ethan Allen's eclectic team to redefine her home into a space as elegant, and bold as the model herself.
No stranger to celebrity home makeovers, Ethan Allen took to the drawing board to reinvent the space to embody Chanel's style, while exuding the ultimate form of luxury. The creative process began with a private consultation in Chanel's spacious abode, where the inventive interior design team fully immersed themselves into the model's lifestyle, to begin visualizing her dream home. Chanel, who lives with her husband, and son Taj, appointed Ethan Allen as she felt it was time to recreate her space into one that truly embodies her. Chanel Ayan comments "When I think of timeless sophistication, I think of Ethan Allen. I have long envisioned transforming my home into a space that instantly says 'Chanel'.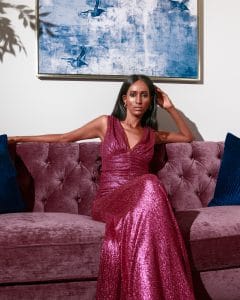 Once spoken into existence, the team devoted themselves to carefully selecting each character defining piece to express Chanel's individuality, from their highly coveted, old Hollywood inspired Anderson Sofa to the statement Silver Toned Soleil Mirror adorning the wall. Upon entrance, the front room was fitted with a bespoke diamond tufted sofa that demand's attention with its rich velvet fabric and muted pink palette, sat beside an antique gold Beacon tempered glass top table, and complemented with royal blue cushions. Radiating from the ceiling, hangs the sparkling Starburst Mirror, in true dramatic fashion. Walking through the hallway, the design team transformed the space to be both modern, and sleek by adding a lush green wall as the perfect
background to their standout soleil Mirror, inspired by the mid-century starburst.The mirror acts as a bold work of art to lighten up the room, paired beneath it sits the distinctive steel framed Beacon Console Table with an antique finish, accessorized with Aztec-inspired Bue Athen Jar.
Lead in-house designer Farah Attari adds "Chanel Ayan is as strong and kind on the inside as she is gorgeous on the outside, which inspired our design direction.It was an absolute pleasure creating a space that represents Chanel down to the finest details. Designing her home was a true labor of love."
This prestigious project is a true testimony of the personal touch Ethan Allen strives to achieve when turning a house into a home.