Blaze Milano introduces it's very first model of sunglasses that are sophisticated and gorgeous
BLAZÉ MILANO introduces the brand's first model of sunglasses, curated in collaboration with the Italian luxury eyewear brand L.G.R. Made with meticulous craftsmanship in every phase, the glasses are hand polished without the use of solvents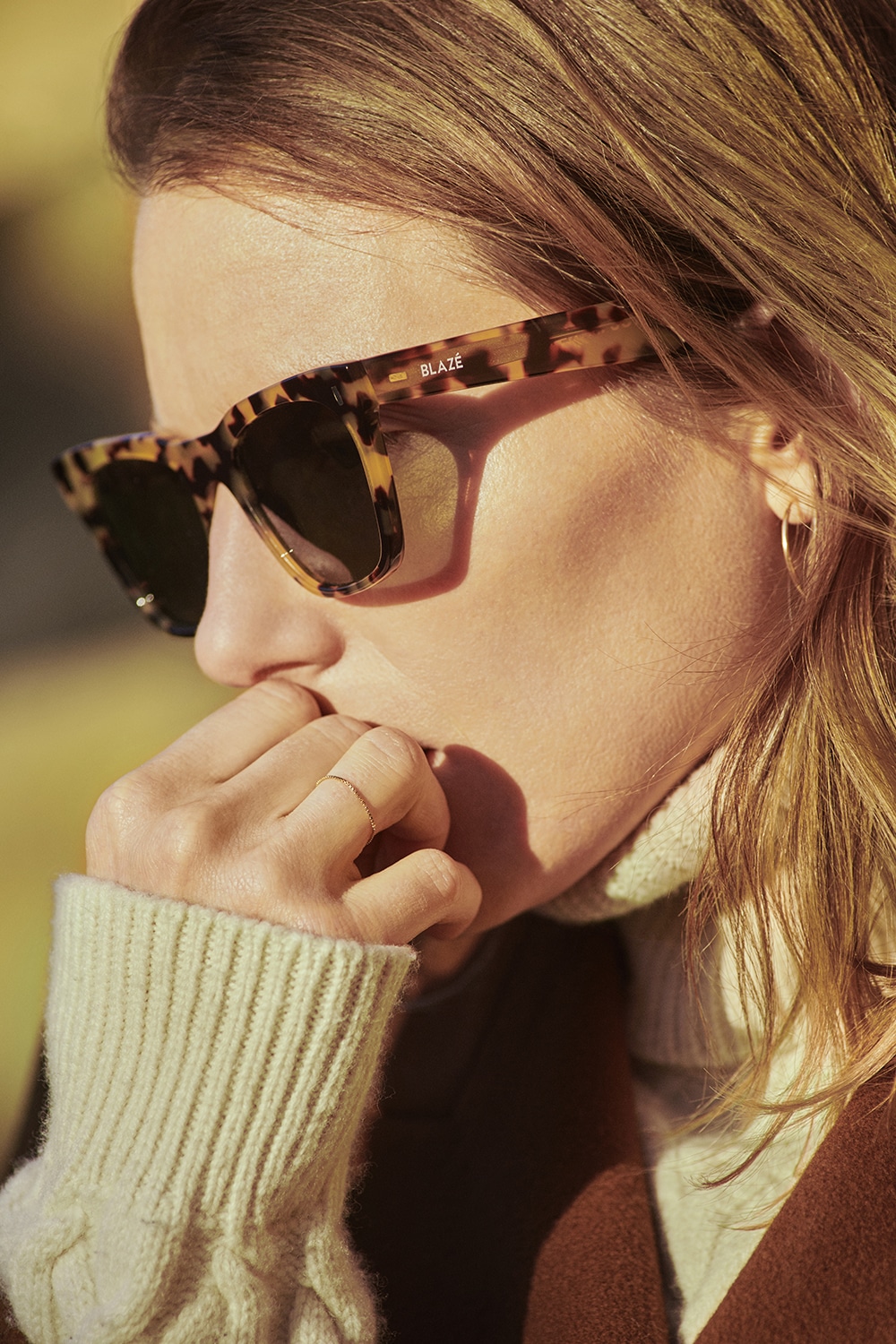 BLAZÉ MILANO introduces the brand's first model of sunglasses, curated in collaboration with the Italian luxury eyewear brand L.G.R.
Made with meticulous craftsmanship in every phase, the glasses are hand polished without the use of solvents and paints. The model is characterized by refined and elegant shapes, reflecting the sophisticated and timeless allure that has represented Blazé's style since the very beginning.
The message "YOU MAKE ME SMILE" is engraved on the left stem of the tortoise-shell frame, a tribute both to the energy and sense of joy that the sun transmits as well as a reference to Blazé's iconic Smiley Pocket.
Particular attention has also been paid to the packaging. The sunglasses are paired with an exclusive Mantero® printed silk cloth to ensure that the Made in Italy mineral glass tempered lenses are always clean. The cloths are available in four patterns and have been upcycled from the BLAZÉ archives.
"BLAZÉ and L.G.R reflect the lifestyle and personality of their founders." – said Luca Gnecchi Ruscone, founder and creative director of L.G.R – "Our generation has learnt to combine artisanal craftsmanship and technological innovation. We are lucky to have the chance to produce our collections in collaboration with skilled craftsmen, but, at the same time, we can communicate our vision through digital media, enabling us to reach a global audience."
"We have always appreciated Luca's work and aesthetic, his brand has the same values and care that we try to give to BLAZÉ; we have chosen and reinterpreted with him one of our favourite models, "Cecile", so sophisticated and cool at the same time" said Corrada Rodriguez d'Acri, Delfina Pinardi and Maria Sole Torlonia, founders of Blazé Milano.
#LGRforBLAZÉ
#BLAZÉShades
#YouMakeMeSmile