Banish Yellow Tones and Countless Salon Trips with Goldwells New LightDimensions Range
It's safe to say that every brunette contemplates whether there is truth behind the saying "blondes have more fun" at least once in their lives, but with the thought of countless salon trips and transition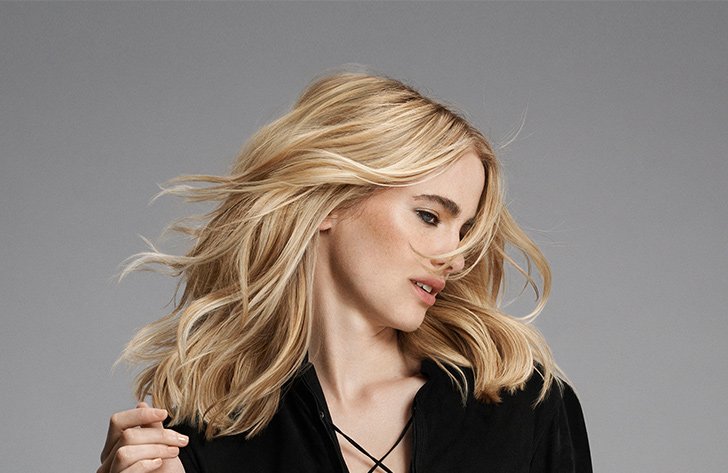 It's safe to say that every brunette contemplates whether there is truth behind the saying "blondes have more fun" at least once in their lives, but with the thought of countless salon trips and transition stages ahead, contemplation is usually the end of the road. If you've ever pondered following in Kim K's daring platinum blonde footsteps, or mimicking the iconic Marilyn Monroe, transform your hair with one quick trip to the salon with the power of Goldwell's newest innovation, the LightDimensions range.
As a long-time friend to professional stylists across the globe, and known for their distinctive consumer range, Goldwell has continuously changed the game by innovating products since 1948, allowing stylists to work with ease, while achieving dream results. Formulated using Goldwell's state-of-the-art technology, LightDimensions provides a whole new dimension of faster, smarter, better, and ultra-controlled lightening possibilities, opening doors for blondes and brunettes everywhere. With ultra powerful lifting performance of up to nine levels of color, and anti-yellow- system lightening control, stylists are referring to the breakthrough range as GoldWell's "magic blonde wand".
As innovators of color, and transformation, GoldWell's range not only prioritizes hair care, but includes packaging made up of 80% less plastic and recyclable by 97%.
Madi International, the Middle East's leading professional beauty and cosmetics powerhouse, is the official distributor of LightDimensions operating in the GCC & MENA region.The full range will soon be available at leading salons across the region.
-Ends-