Aquae Jewels Launch Elegant Jewellery Staples for AW Season Ahead
Homegrown e-commerce jewellery house, Aquae Jewels, announces the launch of its Autumn/Winter 2020 collection this November. This season, Aquae Jewels take inspiration from the likes of organic florals and the perfect gold circle, a hero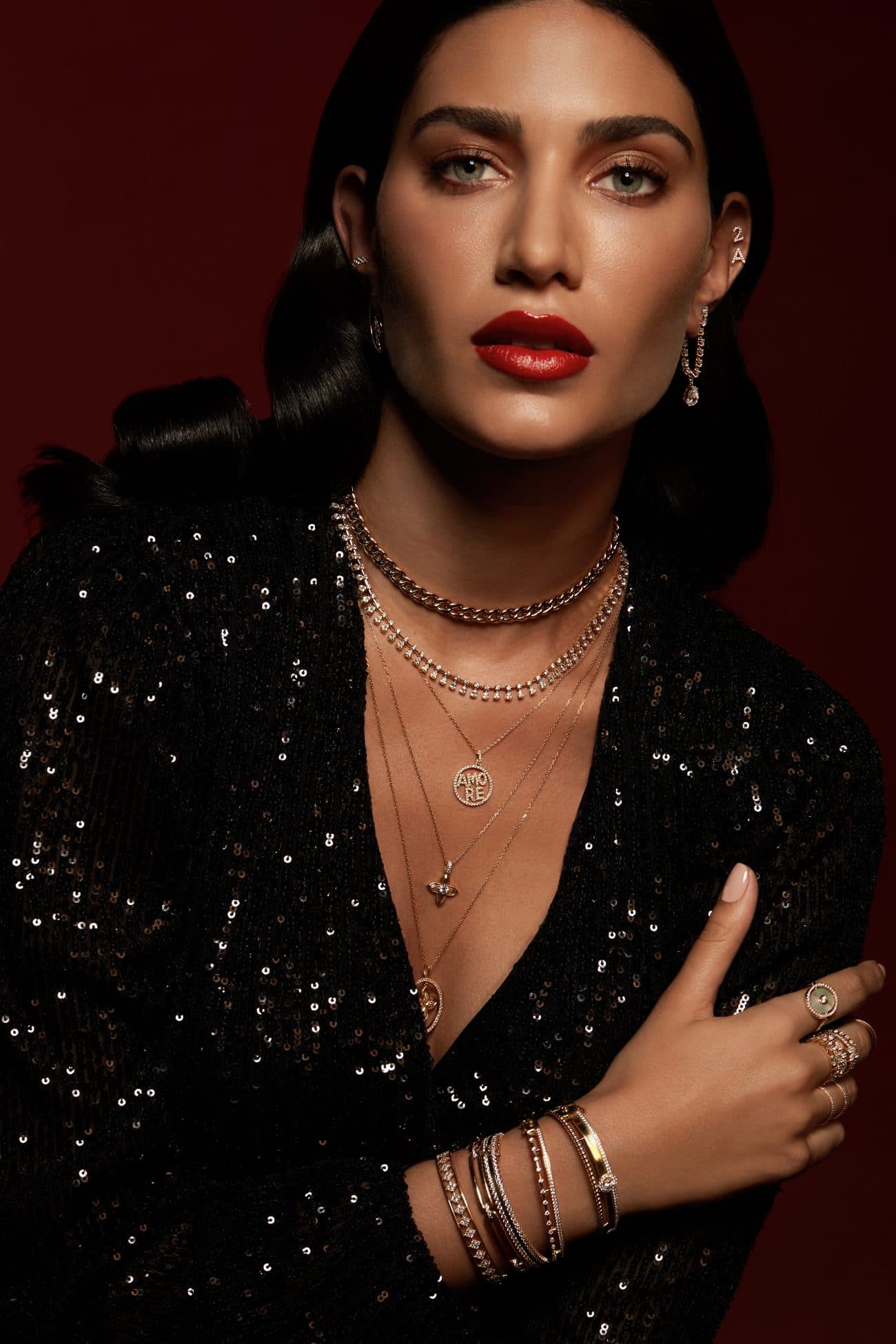 Homegrown e-commerce jewellery house, Aquae Jewels, announces the launch of its Autumn/Winter 2020 collection this November. This season, Aquae Jewels take inspiration from the likes of organic florals and the perfect gold circle, a hero trend of the season, to create elegant annotations set in 18k gold and diamonds. Designed for the modern woman, Aquae Jewels continues its savoir-faire and expert craftsmanship, at an accessible price point, for the season ahead.
Designed for all moments, the jewellery house's AW20 collection is a cohesive curation, to be worn alone or layered, accenting the grace and elegance of the wearer. The gold pieces this autumn are a simple and beautiful way to wear a piece of jewellery with inherent meaning. There's no Pythagorean theorem for the perfect number of gold chains or pendants on a necklace, or for how many such necklaces to wear at once, or keep in your jewellery box. The key is that they work well with almost every outfit.
The gold circle on a chain showcased throughout the AW collection is an impactful and digestible way to embrace this season's iconic staple and can be seen via Pride, which takes centre stage. A perfectly round disk with a pure diamond in the centre beautifully blends modernity and tradition and owes its sought-after texture to layered enamelling set at extreme heats. Designed for every woman in mind, the collection is available in varying sizes and can also be fashioned in six different stones, whether you prefer a festive red, vibrant pink or a classic mother of pearl.
Furthermore, layering remains a key styling component of the Aquae Jewels aesthetic for the AW season, mixing and matching, piling and layering continues to be a creative way to build a jewellery story, with a more-is-more approach.
Traverse the collections further for the season and find body chains, bracelets, and anklets that accentuate the silhouette of the wearer with undeniable confidence. Earrings, necklaces and rings also represent a feminine aesthetic and, when stacked and piled, showcase the carefree and creative nature of the feminine soul. Building on femininity as one of the core essences of the brand, stacking rings and belly jewellery pay homage to the subtle edge of the modern-day woman, ladies take note of the coveted Felicity pieces for the season.
With a workshop nestled in the heart of Dubai, each creation is designed and produced in-house and all precious stones are sourced from ethical mines and accredited with a certificate of authenticity that assures the legal and ethical origins of the creations. For the season ahead, Aquae Jewels remain true to its mission to design pieces for all women, shipping across continents in less than five days.