Mix & Match with Mavala's 'Swiss Skin Solution'
The thought of mixing products from different skincare ranges is almost unheard of and nearly frowned upon, leaving it a frustrating task to find the perfect combination. Boldly breaking the common skincare myth and challenging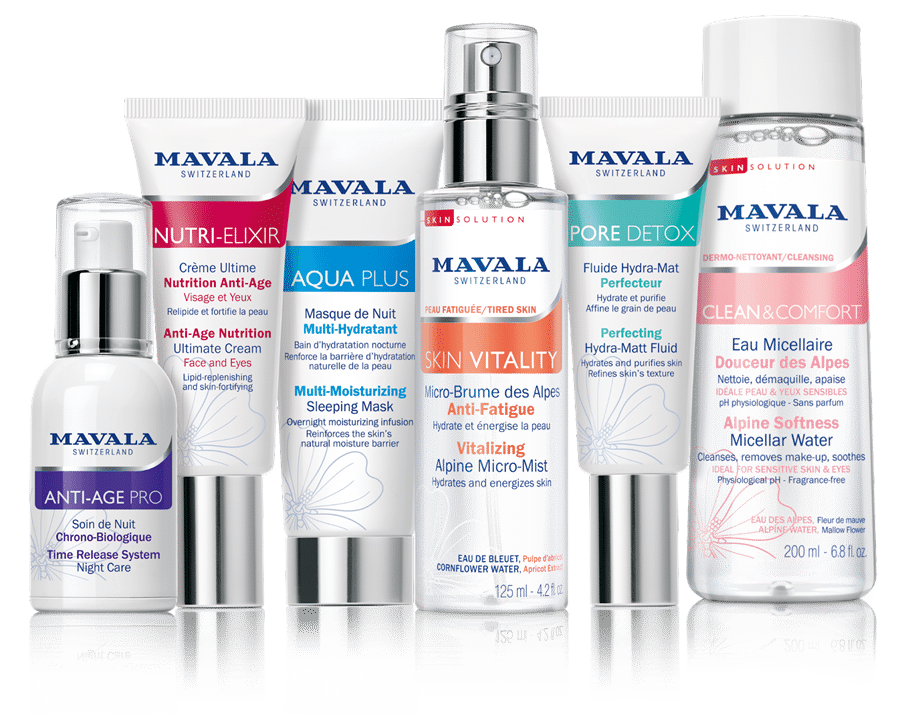 The thought of mixing products from different skincare ranges is almost unheard of and nearly frowned upon, leaving it a frustrating task to find the perfect combination. Boldly breaking the common skincare myth and challenging the status quo, Mavala's Swiss Skin Solution was designed to allow skin solution-seekers an option to freely explore products across a variety of ranges and still receive effective results. 
Backed by a 60-year heritage and respected as industry experts, Mavala Swiss Skin Solutions specialize in solution-focused formulas, each infused with various Alpine botanic treasures and advanced active ingredients targeting both demanding and delicate skin care needs. The high-performing yet gentle ingredients can be mixed depending on the user's desires, with all products being dermatologically and/or ophthalmologically tested and suitable to all skin types. 
Mavala's Swiss Skin Solution Top Mix & Match Products:
PORE DETOX Foaming Cleanser: For all those looking to reduce excess sebum without drying out the skin, this award-winning cleanser does just that! The gentle micellar formula targets imperfections, shine and dilated pores caused by external aggressions and hormonal changes. After using this product, expect to feel clean, fresh, and purified with smoother and more refined skin, regaining its beautiful radiance.

Price: AED 115
CLEAN & COMFORT Toning Lotion: Specializing in sensitive skin, Mavala's Clean & Comfort Toner is a gentle solution to irritated or inflamed skin caused by using unsuitable products containing harsh chemicals or alcohol. The toner lotion includes physiological pH, hydrating and alcohol-free properties that act against usual, potent toner ingredients, which can often cause more damage than good. To reduce and prevent irritation, discomfort and redness, the toner includes Aloe Vera as a key ingredient, being moisturizing, calming and emollient to maintain skin elasticity. 

Price: AED 105
AQUA PLUS Sleeping Mask: For dehydrated skin lacking moisture, the Alpine overnight moisturizing sleeping mask is a fabulous addition to a night-time skincare routine. Its silky texture, highly concentrated in dermo-soothing Mallow flower and Hyaluronic Acids at three molecular weights, deeply penetrates the epidermis, helping to restore its water preserves and reinforcing the protecting cutaneous barrier. The paraben-free moisturizing mask can also be doubled up as a "classic mask" to be rinsed off after 10 to 15 minutes. Expect fully replenished, rehydrated and supple skin after waking up.
Price: AED 200
All Mavala products can be found in Boots stores across the UAE and online at Cozmada, Amazon, Noon, and Namshi.