Dunhill's Aerial Runner
Dunhill introduces the Aerial Runner, a contemporary evolution of the House's signature runner silhouette. Influenced by oversized running sneakers, this new style pairs technical fabrics with elevated Italian Calfskin; hand-finished using an airbrushing technique. Crafted with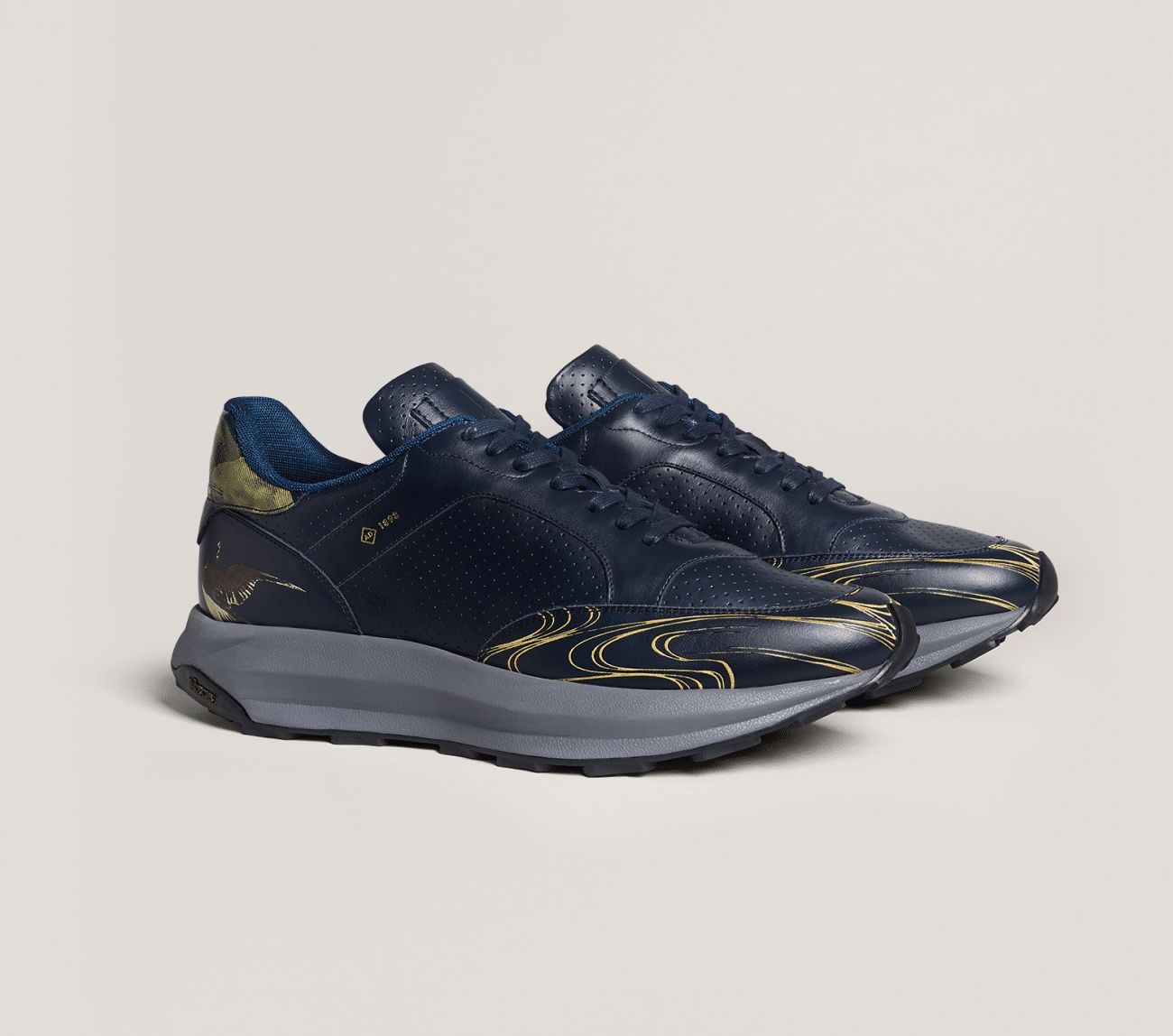 Dunhill introduces the Aerial Runner, a contemporary evolution of the House's signature runner silhouette.
Influenced by oversized running sneakers, this new style pairs technical fabrics with elevated Italian Calfskin; hand-finished using an airbrushing technique. Crafted with a vulcanized Vibram lightweight sole, EVA-based rubber foam brings a softness and spring to the step, whilst the underlying tread pattern offers a hiking inspired functionality.
Available in black, tan and camel leather, two unique versions have been created for the Spring Swallows capsule collection. Produced in ink and optic white calfskin leather, perforated detailing and a raised digital print of the swallows motif adds a luxurious sense of depth and texture.
Launched in November 2020, the Aerial Runner ranges from:
2,495 AED – 3,095 AED.