Conquer Life in Style with All-New QX60 starring Kate Hudson
Golden Globe Award winner and Academy Award nominee Kate Hudson made her studio film debut in "200 Cigarettes," co-starring with Ben Affleck, Courtney Love and Paul Rudd and went on to star in films such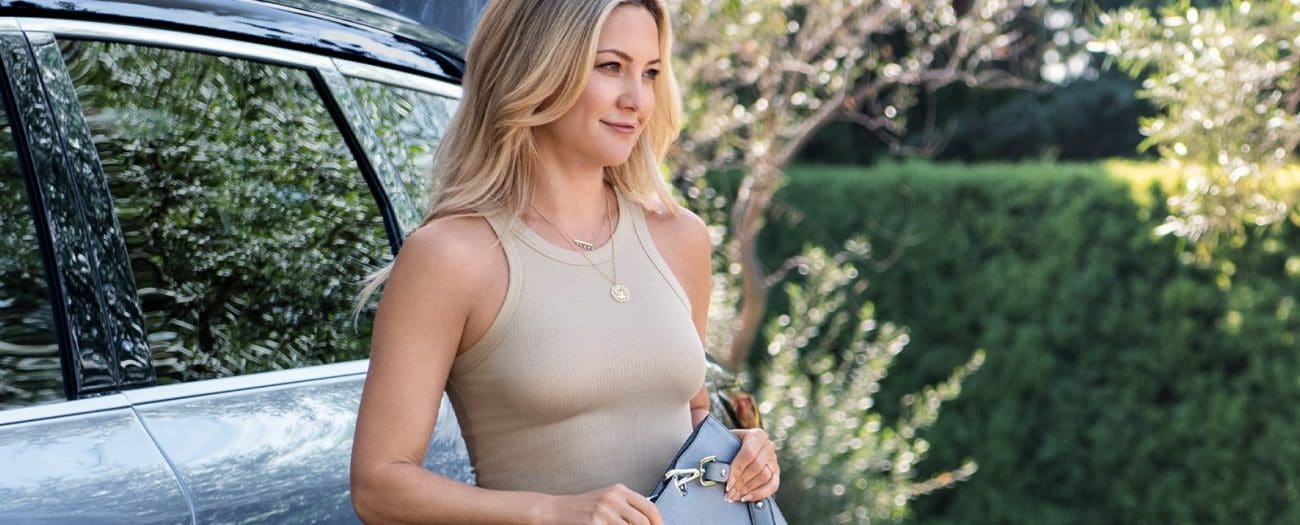 Golden Globe Award winner and Academy Award nominee Kate Hudson made her studio film debut in "200 Cigarettes," co-starring with Ben Affleck, Courtney Love and Paul Rudd and went on to star in films such as "Desert Blue" and "Gossip." However, it was her career-making performance in Cameron Crowe's "Almost Famous" that won the hearts of critics and moviegoers around the world.  Her portrayal of "band aid" Penny Lane earned her a Golden Globe Award, an Academy Award nomination as Best Supporting Actress and a BAFTA nomination, amongst numerous other honors and recognition.
INFINITI announces it will leverage the talents of Hollywood to introduce its bestselling, 3-row SUV through "INFINITI Presents: Conquer Life in Style with the All-New QX60," starring award-winning actress Kate Hudson, directed by Zack Snyder. The short film-style reveal will stream on June 23 at 9 p.m. GST.
Golden Globe-winner and Academy Award-nominated actress, producer, entrepreneur, and New York Times bestselling author, the multifaceted Hudson embodies the target customer for the brand and its 3-row SUV designed to conquer all facets of life in style.
She followed with roles in Robert Altman's "Dr. T and the Women," "About Adam" and Shekhar Kapur's period remake of "The Four Feathers," opposite Heath Ledger and achieved global box office success starring opposite Matthew McConaughey in the hit romantic comedy, "How to Lose a Guy in 10 Days," which earned over $200 million at the box office worldwide.  Her films also include "Alex & Emma" for director Rob Reiner; Merchant-Ivory's contemporary comedy, "Le Divorce" and Garry Marshall's "Raising Helen" for Disney, as well as the psychological thriller, "Skeleton Key."  She starred in the comedy, "You, Me and Dupree," opposite Owen Wilson, Matt Dillon and Michael Douglas, which grossed over $100 million worldwide and re-teamed with Matthew McConaughey in Warner Bros.' "Fool's Gold," which was another worldwide box-office hit.  She produced and starred opposite Anne Hathaway in "Bride Wars" and dazzled in Rob Marshall's all-star movie musical, "Nine."
She appeared in Michael Winterbottom's provocative noir thriller, "The Killer Inside Me," with Casey Affleck and Jessica Alba, the romantic comedy "Something Borrowed," as well as the dramatic thriller, "The Reluctant Fundamentalist," which premiered at the Venice and Toronto International Film Festivals. She starred in the thriller "Good People," opposite James Franco and Zach Braff's "Wish I Was Here" and Barry Levinson's "Rock the Kasbah," opposite Bill Murray and her voice was heard in DreamWorks Animation's global hit "Kung Fu Panda 3."  She appeared in "Mother's Day," as part of an all-star cast including Julia Roberts and Jennifer Aniston, reuniting with her with her "Raising Helen" director, Garry Marshall.  She co-starred in Pete Berg's "Deepwater Horizon," opposite Mark Wahlberg, Kurt Russell and John Malkovich, as well as "Marshall," opposite Chadwick Boseman, Josh Gad and Sterling K. Brown. She earned a Golden Globe nomination for "Music."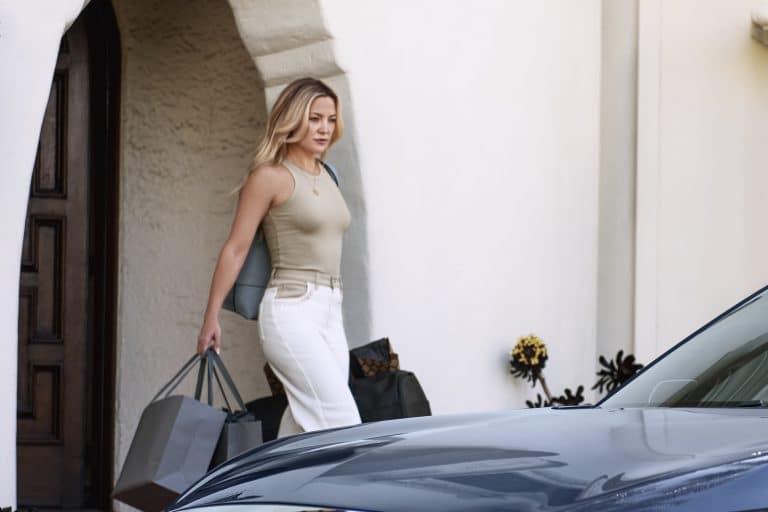 On television, Kate performed a guest-starring arc as a tough-as-nails dance instructor in the fourth season of the hit FOX series, "Glee" and appeared in Larry David's HBO Original Movie, "Clear History," with John Hamm and Michael Keaton. Kate will star opposite Octavia Spencer in the second season of the Apple TV+ series, "Truth Be Told."
In 2007, Kate made her directorial debut with the short film, "Cutlass," as part of Glamour magazine's "Reel Moments," with first-time female directors working from readers' personal essays.  She has appeared in global, multi-year campaigns for Ann Taylor and Almay and launched CH+KH, a unique line of jewelry and accessories created with her longtime friend Laurie Lynn Stark, co-owner of Chrome Hearts.  The pair extended the line with their first collection of sunglasses in 2014.
In 2013, Kate co-founded Fabletics, a global active-lifestyle brand with a mission to offer premium activewear at an accessible price, available online and in Fabletics retail stores.  She is an ambassador for WW and introduced King St., her own gluten-free, non-GMO vodka in 2019, inspired by memories of her former home on King Street in New York City. Kate continues to expand her wellness empire with her newest business venture, INBLOOM, a line of all-natural holistic nutritional supplements.
Kate became a New York Times bestselling author in 2013, with her first book Pretty Happy: Healthy Ways to Love Your Body, which was published by HarperCollins/Dey Street Books and her second book Pretty Fun: Creating & Celebrating a Lifetime of Tradition in 2017.  She and her brother, Oliver Hudson, host the podcast, "Sibling Revelry."
Kate's many charitable and humanitarian affiliations include The Hawn Foundation's MindUP program, the United Nations World Food Programme, Baby2Baby, Operation Smile, and numerous other organizations dedicated to protecting the rights and well-being of women, children and education around the world.