Art Meets Haute Horlogerie
In a world where exuberance rules and creativity reigns supreme, Serial Innovator, Roger Dubuis, known for pushing the boundaries of watchmaking, has extended the boldness of its flagship boutique in The Dubai Mall with a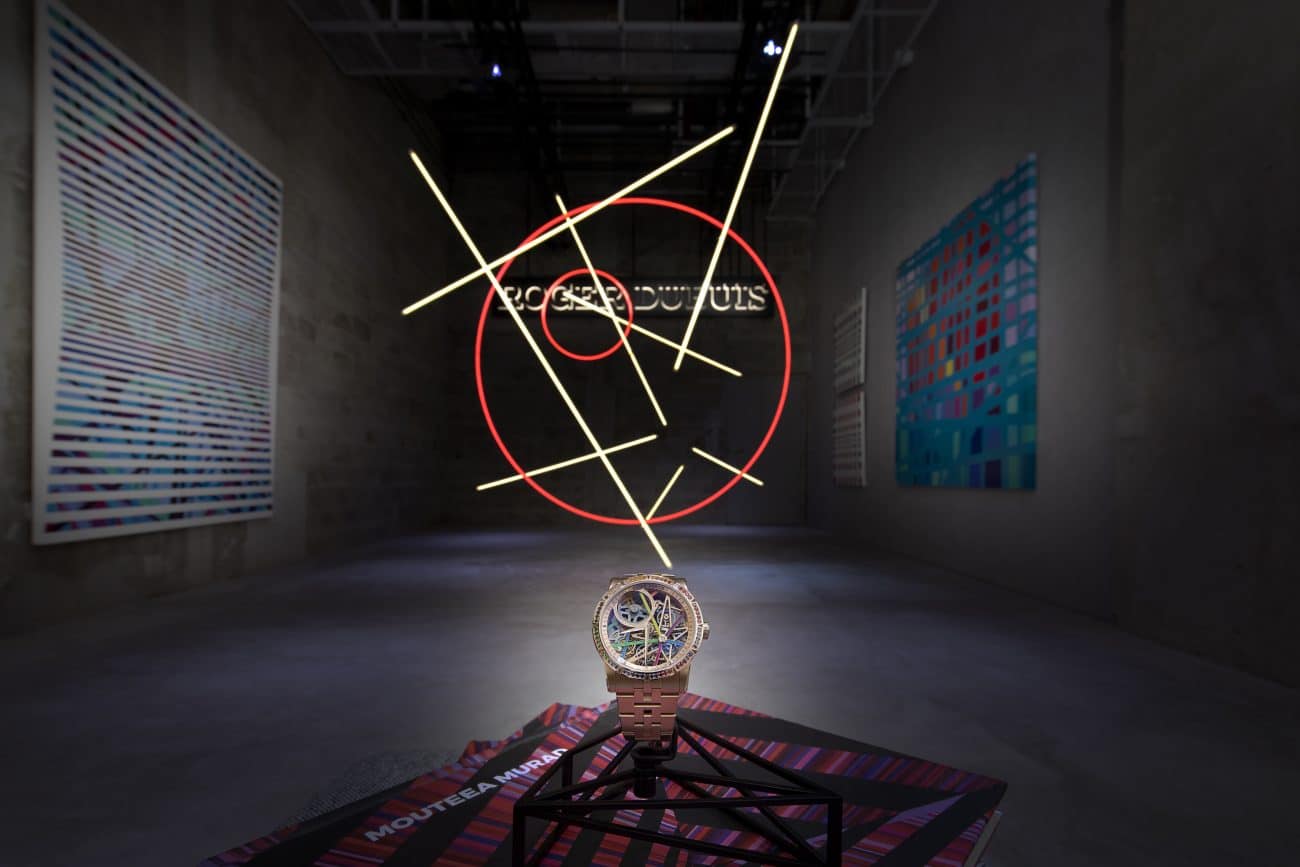 In a world where exuberance rules and creativity reigns supreme, Serial Innovator, Roger Dubuis, known for pushing the boundaries of watchmaking, has extended the boldness of its flagship boutique in The Dubai Mall with a contemporary art exhibition by Sharjah based artist, Mouteea Murad.
The result of a collaboration with leading international arts organization, Ayyam Gallery, the works of art by Murad draw inspiration from geometric forms that perfectly reflect elements of the luxury watchmaker's avant-garde spirit, disruptive attitude and expressive singularity.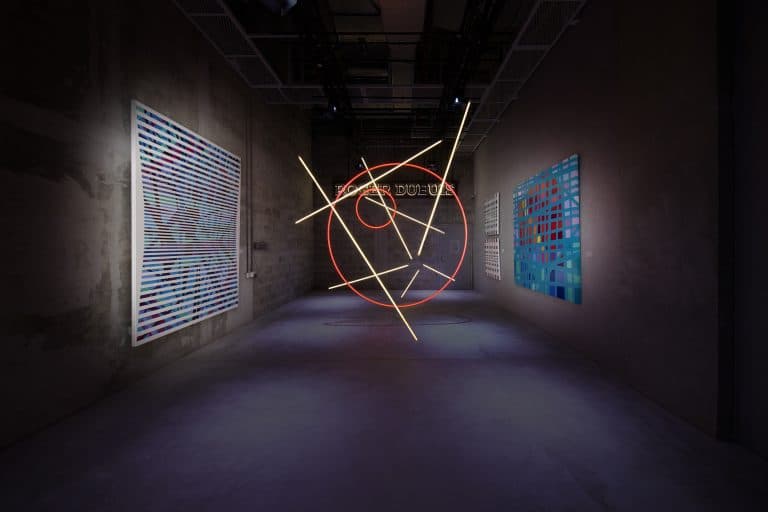 "Roger Dubuis is constantly looking to push the boundaries of watchmaking and to bring art into the world of Haute Horlogerie. As an indisputable choice for an exclusive tribe of rebellious hedonists who want to enjoy life to the fullest, we want our clients to know that Roger Dubuis will offer them unforgettable and larger than life experiences," said Sadry Keiser, International Marketing Director. "We're delighted to be partnering with Ayyam Gallery to showcase this exceptional artist and offer our clients access to his extraordinary works. Extravagance is what you can expect – hold your breath and be prepared for the unexpected."
Maya Samawi, Director at Ayyam Gallery, said: "The boldness of Roger Dubuis, in consistently redefining technical possibility, both in its watchmaking and in its boutique design, offers the perfect backdrop for Mouteea's work which differs from that of his contemporaries; In his composition, the artist builds on the breakthroughs of previous movements, experimenting with automatic brushwork, the illusionistic perspective of Op art, the symmetry of geometric abstraction, and the collapsing planes of Suprematism"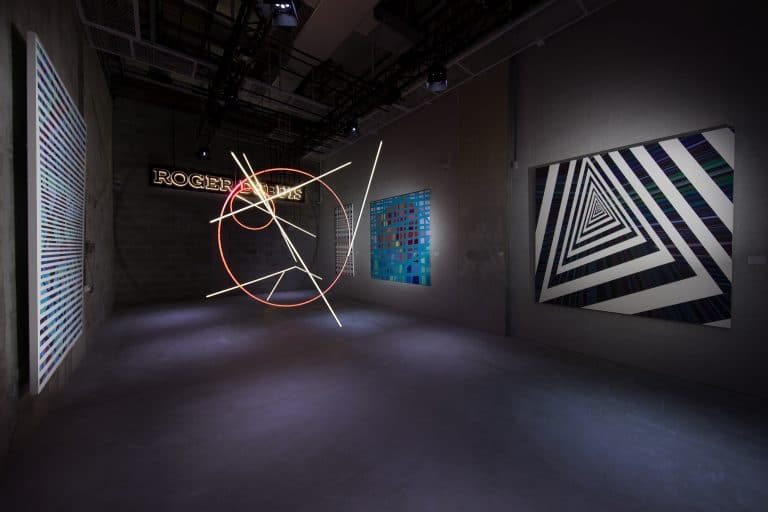 From the simply inventive to the incredible
Inviting clients on a spectacular journey through its 200m² interior, the boutique includes a fractal wall with a jagged depth and gravity window showcasing a watch that appears to be floating on air. Matching Roger Dubuis' savoir-faire, all areas within the store – including the private lounge and experiential gallery showcasing the artworks – are characterised by the duality and disruptive nature that is an integral part of the brand's bold DNA. Visitors who dare are invited to see and feel exactly why Roger Dubuis is unquestionably the most exciting way to experience hyper horology in all its extravagance.
Art works will be on display at the Roger Dubuis boutique, located on the ground floor of The Dubai Mall, a short walk from the Grand Atrium.