Alberta Ferretti Presents Prefall 21 Collection
Convention and rebellion are apparently irreconcilable attitudes. And yet there is also a gentle way to rebel, away from vitriol and slashes. It manifests when classic elements are used freely and lightly to create a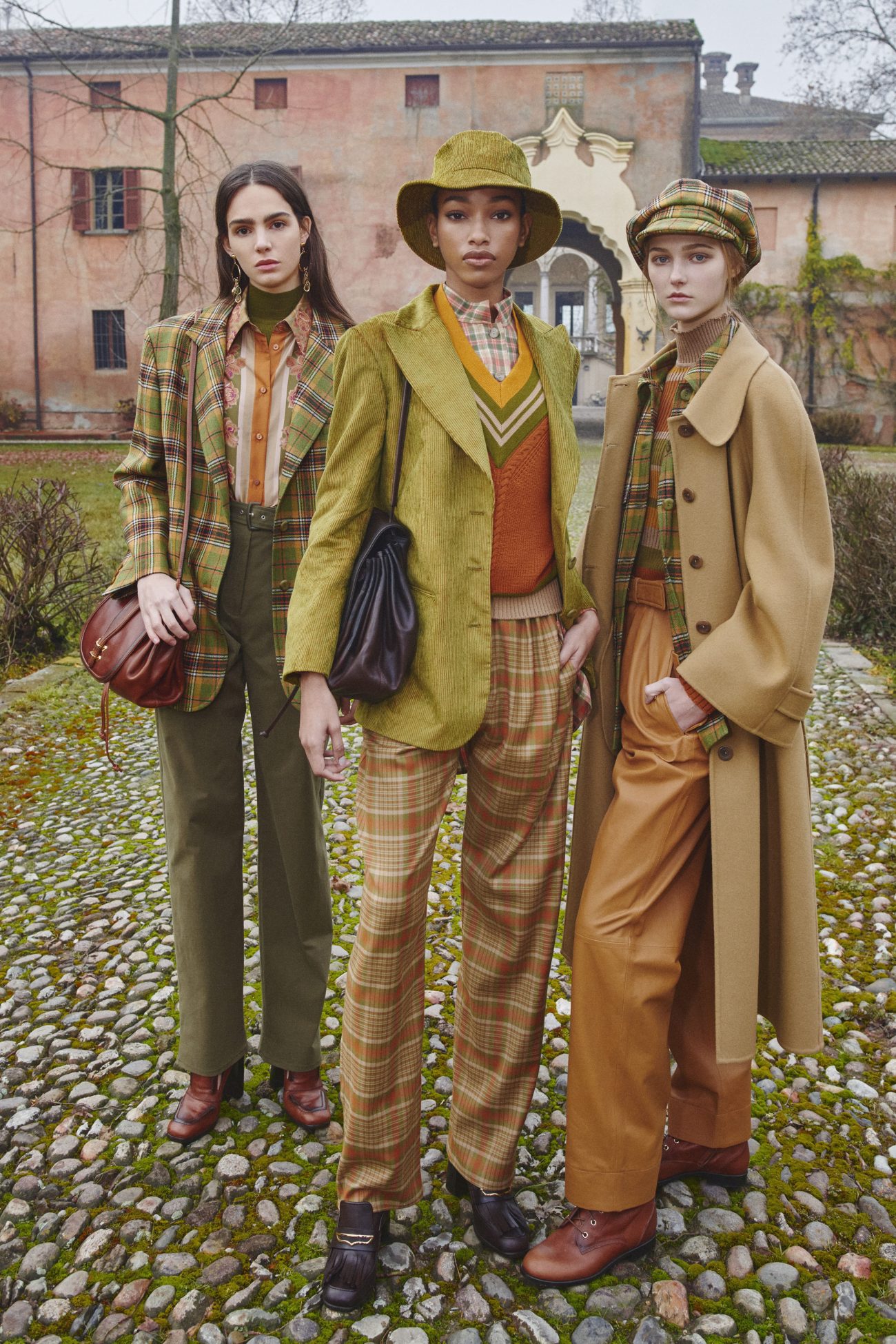 Convention and rebellion are apparently irreconcilable attitudes. And yet there is also a gentle way to rebel, away from vitriol and slashes. It manifests when classic elements are used freely and lightly to create a personal expression. This is the thought that informs the Alberta Ferretti pre-collection.
An idea of a ​​modern bohemia takes shape in the counterpoint of delicacy and pragmatism, of masculine and feminine, of sturdy and evanescent, of dreamy, nocturnal atmospheres and en plein air country life scenes. A play in which the memory of timeless garments is contextualized in the present moment, transfigured by the handcrafted treatment of surfaces and the free, fluid interpretation of volumes. The portrait of a jeune fille emerges, passing with dreamy absent-mindness from the tweed suit to the chiffon dress.
The collection is a weaving of archetypes: the masculine blazer, the coat, the trench coat, the parka; the perfectly cut trousers, the jupe culotte, the pleated skirt; the dress, the long chemisier; the slip dress, the pajama suit, the tuxedo. Garments that only apparently come across as familiar, of which a kindly rebellious take is suggested: hand sponging on cotton drill creates frame effects that emphasize contours; faded tartans are drawn with an airbrush on denim; exclusive jacquards depict landscape scenarios, while the glimpses of woods and architectures reproduced on antique prints are transferred onto silk or corduroy velvet.
Modern bohemia as an enveloping mix and match: tartan, flowers, foulard motifs mingle with the rhythmic stripes of knitwear, suggesting personal permutations. Fabrics chosen with a responsible eye, and certified where possible, accompany the pictorial detour: wool, gabardine, silk chiffon, denim, felt, velvet, in a palette of warm and earthy tones with highlights of antique pink and dusty blue and quintessential black, embellished with embroidery.
@albertaferretti
@philosophyofficial
@pollini